Recently, I had the chance to attend the F50 Season 5 Summit in San Francisco, a private co-investment network that connects startups with a global community of professional and strategic investors. The event brought together members of the F50 Investor Network and 100 innovative startups that were selected to demo on stage. The summit included some amazing startups focusing on green tech, ed tech, artificial intelligence, 3d printing, health tech and more.
I am currently working for Nurx, one of the startups selected by F50 to demo. Nurx is a startup focusing on quickly getting people preventative medications. While at the F50 Season 5 Summit, I saw amazing demos from other innovative startups in health tech.
Below are five that have the potential to improve the lives of millions of people.
The company is the creator of "Little Lotus" baby products, an innovative line of swaddles and blankets, designed to keep a baby at the perfect temperature. The product works by using "a proprietary fabric that was originally developed for NASA, which are designed to help balance your baby's skin temperature to reduce overheating and cooling. Which means less temperature fluctuations and your baby staying more comfortable."
Additionally, for every Little Lotus purchase, an Embrace infant warmer will be provided for a baby in need in a developing country. So far 150,000 babies in 10 countries have already been helped by the Embrace infant warmer and the company aims to reach one million. Find out more at embraceinnovations.com.
PureLives by Portapure



One of the most fascinating demos was from the makers of PureLives, a portable water filtration device. With PureLives, anyone can take water from anywhere and filter out bacteria and viruses, so they have 99.9% safe drinking water.
The makers of PureLives started researching the idea for the product after the 2010 earthquake in Haiti, which killed over two hundred thousand, injured more than three hundred thousand, and left much of the population with contaminated water. Find out more at portapure.com.
Reemo



Reemo was created to help people with mobility challenges, allowing users to automate their home with the company's gesture control technology. The wearable product allows anyone to interact with their surroundings by using simple hand gestures.
"Our company was designed to meet the needs of those struggling to achieve a desirable quality of life within their homes. With Reemo, we hope to transform their independence through an interactive home control experience that minimizes the need for unnecessary movement."
With Reemo, the physical world becomes more accessible for people with mobility limitations related to disabilities or injuries, or post-surgical rehabilitation, while allowing to track their health. Find out more at getreemo.com.

Unfortunately, many places today suffer from poor air quality, impacting the health of millions. A 2013 study, revealed that due to air pollution from a reliance on coal, people in northern China live an average of five and a half years less than those in southern China.
This led the students at the University of California-Berkeley to create the first wearable air quality monitor for people living in polluted areas such as China and India. The device allows users to track exposure to air pollution with an app, providing real-time updates about the air quality. The crowd-sourced data will help the company generate the world's most detailed pollution maps. Find out more at joinclarity.io.

Naya Health Breast Pump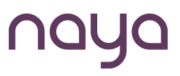 Naya Health is a company focusing on bringing amazing technology to families all over the globe. Their first product is "a modern breast pump for modern mothers."
The company has connected with over 500 moms and sixty percent of them said they would discard their current pump if a better one were available. According to Naya Health, they have developed "the most innovative breast pump in the world." Unlike other breast pumps today, Naya's is small enough to fit in your pocket, quiet, and has the ability to track a mother's milk production over a period of time. Find out more at nayahealth.co.
Related