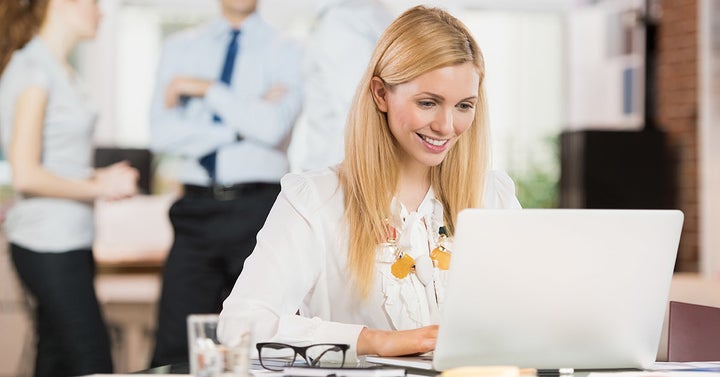 In today's society, more and more women are venturing into the workforce on a full-time basis. The days of two income families are now the norm.
Many times in today's times, a woman will spend more time at her job that she will at home. Let's face it, with the stresses of work, health can deteriorate quickly if one does not heed to the vigilance and a proactive attitude.
With that said, is extremely important to initiate and take healthy habits to work that are maintainable and sustainable.
Healthy Habits You Can Take To Work
Bring a pair of tennis shoes. These are terrific for walking from the parking lot to the office as well as dedicated walking times at lunch breaks. Make sure to park a little bit farther away from the front door than you normally would.
Download a pedometer on your cell phone. Or, as an alternative, there are some inexpensive clip on versions that work great. The target steps for a day is 10,000.
Pack healthy snacks and a healthy lunch. This will prevent you from going to the fast food junk machine or the candy bowl. Almonds, apples, and carrots work great for snacks. For a healthy lunch, use lean protein and vegetables. A salad works well too.
Practice the 20/2 rule. For every 20 minutes you sit, stand up for two. This will activate the hormone leptin, which is needed for fat burning as well as your entire genetic chain of muscles.
Inquire about or start a walking group. This can be very important for team as well as relationship building, not to mention the overall health benefits.
By employing the strategies at work, you will ensure your healthy patterns that you brought from home will be continued through the workday. Overall, these tips should help towards the prevention of osteoporosis, weight gain, and fatigue.
Additionally, you may find that a powerful trend of health will have been instituted across your personal workforce.