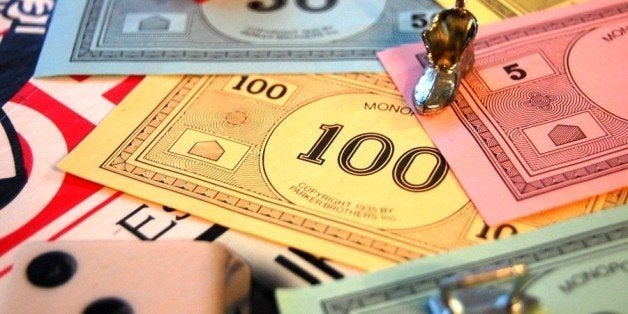 Working from home has inspired a lot of questions from my children. We have had several conversations about mommy's business, and why I have to spend time working so much. It's been interesting to hear them talk about my business and how they feel about my ability to work from home and be my own BOSS!
As someone who is passionate about entrepreneurship as it applies to myself and my clients, I love encouraging independence in my children and reminding them that you are never too young to do something incredible.
1. Allow your kids to learn from their failures. Instead of allowing your criticism to scare your child from failing, encourage your child to try again. That is after all a huge part of entrepreneurship. It's about understanding the challenges, the possibility of failure and yet taking a leap of faith and learning from your mistakes.
ABC's "What Would You Do" had a great example of some of the mistakes that parents make when their children struggle. Being overbearing, taunting and yelling will only discourage your child from trying new things. Children do not want to feel as if they are disappointing their parents, react when you they have the courage to try again, show them that you are aware of how challenging it is to make such a challenging decision and offer your support by offering suggestions and encouragement.
2, Let them earn money We just started considering allowances this summer, with my 12 year old sister moving in with us, and our 11 year old son asking for pocket money more often now. But we do not want to limit our children to a few bucks here and there from allowances, but instead encourage them to get creative, and to find other ways to make money. My 5 year old is in love with sewing and recently came up with an exciting idea, that she is passionate about, and eager to get underway.
We have made it clear that we are not only ready to support her dreams, but are prepared to offer advice and guidance.
3. Encourage Creativity Sometimes, the best way to encourage creativity is to force your child to think on his own two feet. There is no such thing as boredom in our household. Find a way to keep yourself busy, whether it is coming up with your own game or making up your own songs and stories (my son loves creating his own comics) we encourage creativity.
You'd be surprised our innovative kids can be if you turn the TV off for a few hours and force them to get proactive in their own entertainment.
4. Setting and accomplishing goals is a great way to teach discipline. It takes discipline to become a productive and successful entrepreneur, but discipline is also very challenging. Teaching them to set and work towards the accomplishment of their goals is a great way to have fun, while preparing them for success.
Help your child set goals for the summer. What are the five things that they would like to accomplish before the school year? Help them write their goals down, and then help them to write down the steps needed to accomplish their goals. Tackle each one together, and find a way to celebrate after your child accomplishes each goal.
Playing Monopoly has been a great way to teach our older son financial responsibility. He is very competitive and this quality has forced him to learn to really think before spending. Financial responsibility is an important part of Entrepreneurship and something that every parent should make a priority from an early age. The earlier you begin helping your child to understand the importance of spending smart, the better.
Teach them how to use their money to make them more money.
Nancy is the founder of Afro-Chic Mompreneur, where she inspires Female Entrepreneurs and encourages the support of female owned businesses by sharing their stories. She also helps female Entrepreneurs launch and manage their businesses. Her clients include Leisl Schrader or Remix Design and Kajal London of Kajallondon.