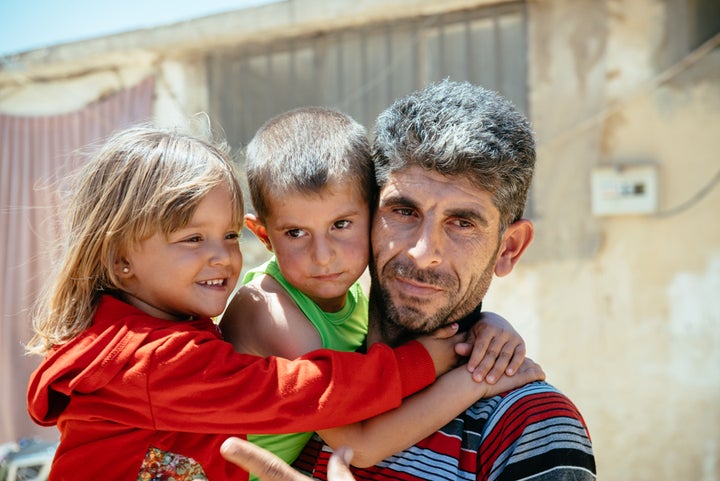 By now, you have heard the pleas for help.
A nurse in the ruined city hoped the world would hear his city's "final scream." Another resident described civilians hiding in their homes, without food as artillery shells rained down in a ruthless battle for control of Aleppo.
It can be difficult to comprehend—tens of thousands of civilians are trapped in the besieged Syrian city of Aleppo. Since 2011, a staggering 11 million people have fled their homes in Syria, and there seems to be no end to the suffering in sight.
What can you do to help from so far away?
Take a moment meet five heroes whose lives have been forever changed by the bloody, six-year battle in Syria; their stories will let you see beyond the numbers. Some have lost daughters, sons, mothers, or fathers; others have put their careers on hold to help Syrian refugees. They refuse to give up, and they need our support. Every action you take to help refugees on the run or citizens stuck in Aleppo can have a transformative impact on someone's life in this horrifying crisis.
1. Abdul, a boy in search of safety, now separated from his family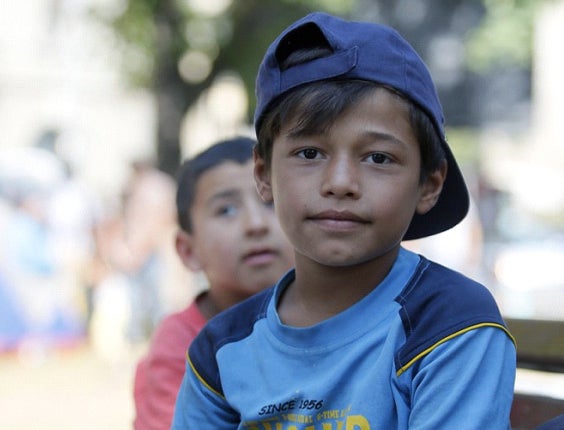 That's how far 10-year-old Abdul walked to reach safety. One year ago, the little boy recounted his harrowing journey from Syria to Belgrade. A Serbian nonprofit dedicated to helping child refugees, Pomoc deci, shared his story.
"My dad just said, 'Run my son, save yourself!' My parents remained in Damascus to take care of my brothers and sisters. My father told me to go to Germany and he would find me there," Abdul said.
At the time of the Pomoc deci report, his future and the fate of his family were uncertain.
"I'm afraid bombs might kill them. In my country is a war, it's horrible. I keep asking myself whether I would see them again," said Abdul.
In Serbia, Abdul found small comfort in toys, clothing, and blankets distributed by Pomoc deci. He told the nonprofit that he planned to travel to Germany with a group of older refugees, where he hoped his family would find him. Learn more about how you can help children like Abdul here.
2. Ziad, a father who created a classroom for his children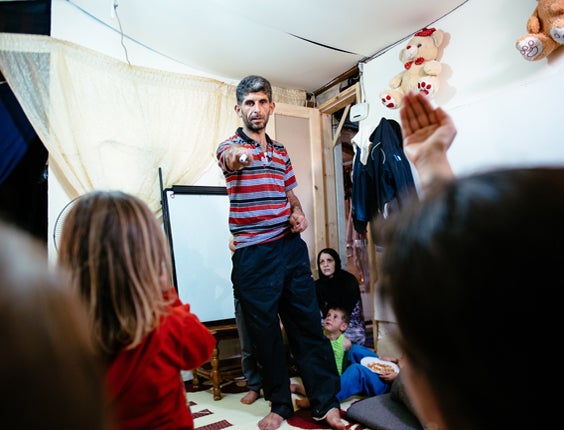 Ziad isn't a teacher, and he doesn't work in a school. But since fleeing Syria, education is almost a singular focus for the former restaurant owner.
He now teaches his children and others who want to learn from his tent in an informal settlement in eastern Lebanon, where a couple hundred Syrian refugee families are trying to eek out a living in a setting ripe with hunger, poverty, and discrimination.
As refugees, Ziad's kids don't have access to formal schooling. And, of all the challenges Ziad's family is facing, this is the one he is most determined to overcome.
"I just want one thing in this world," he said, looking at his 7-year-old son, Simon, "only one thing. I don't want anything else. That you and your siblings go to school and graduate and have a better life."
Mercy Corps is raising money to support Ziad and other Syrian refugees starting over. You can fund this critical work here.
3. Iris, a doctor who mourns and celebrates with patients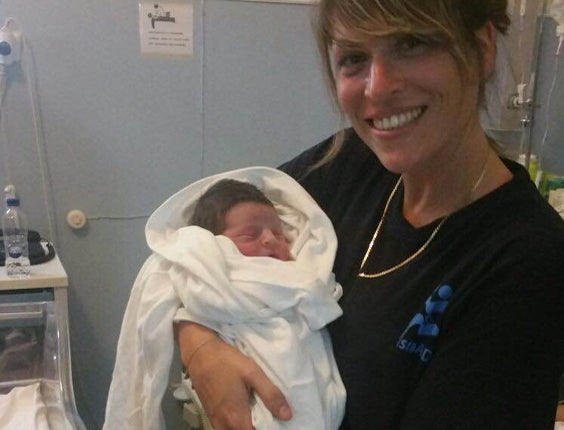 Thousands of Syrians were forced on a perilous journey in 2015, seeking refuge by sea and landing on the small Greek island of Lesbos. When they arrived, Dr. Iris Adler was there to help.
The doctor spent months on the front lines in Lesbos, tending to the immediate needs of refugees and bearing witness to heartbreaking tragedies and incredible miracles—sometimes both in the same day—as a volunteer with the nonprofit IsraAID.
Dr. Adler recently recounted a night she spent with a grieving mother whose 8-month-old baby drowned on the way to Lesbos. After the long night of sorrow, the doctor went straight back to work in the morning; tending to more refugees arriving on rafts and boats from Turkey.
Her day started with sadness, but it ended with joy.
She later assisted a Syrian woman who gave birth to a beautiful baby boy on the beach, hundreds of miles from her home. Dr. Adler cared for the new mother and her son until an ambulance arrived. She is one of an army of IsraAID volunteers who are determined to help refugees move from crisis to reconstruction. Find out how you can support these skilled volunteers here.
4. Maria, an innovator who delivers dignity, one cup of tea at a time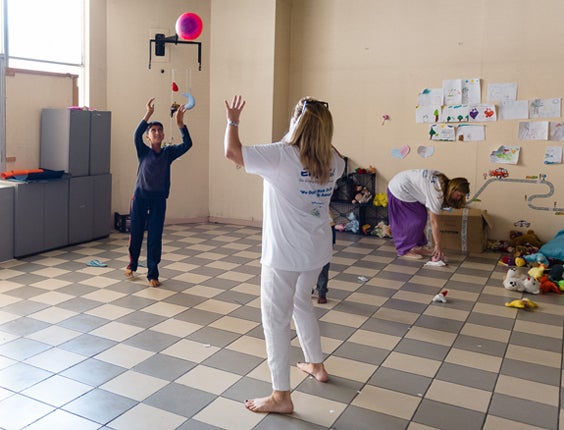 At Ellinikon International Airport, there are no outbound or inbound flights. The abandoned airport near Athens, Greece has become a makeshift shelter for thousands of refugees from war zones in the Middle East.
"What would make the difference for you today?" they ask refugees. "What would make you feel like a normal human?"
"We are there to devise solutions that derive out of their needs and priorities and to totally forget what we have in mind. Ultimately, depending on the time and circumstance, they may need something totally different than we expected: human contact, the feeling that they are not alone, a simple conversation," said Maria, an Emfasis co-founder and native of Greece.
Maria and her foundation are now determined to deliver more culturally-appropriate services to refugees, and they need help as Greece plunges into winter. At overcrowded refugee camps, Maria's nonprofit has already distributed tea during Ramadan, secured a bathroom for women only, and set up a playroom for children. Learn more about her latest project here.
5. Araxi, a survivor who finds hope through her garden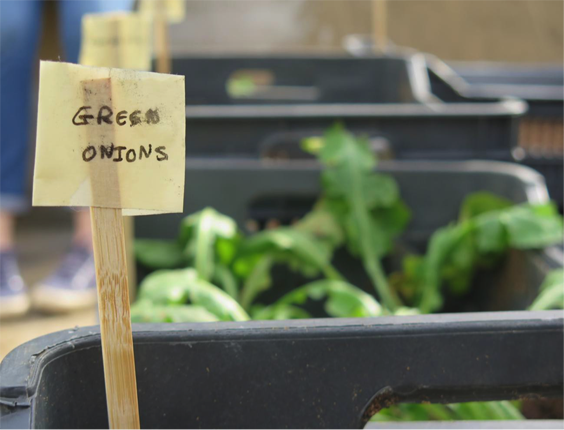 Araxi fled Syria three years ago with her family of four and now lives in Bourj Hammoud, a city outside Beirut, Lebanon. Like many of the 18,000 refugees in the city, Araxi's family struggles to earn enough money to put food on the table in addition to paying for housing and school for her two children.
With help from Near East Foundation (NEF), Araxi installed a vertical garden kit in her home and now is able to grow onions, garlic, thyme, marjoram, and mint, saving money she'd otherwise spend at the market while improving her family's diet.
Food insecurity is a major issue facing many Syrian refugees. Since few are able to find employment in their host countries, they're often wholly reliant on aid organizations in order to feed their families.
NEF and resilient gardeners like Araxi are improving the situation, one garden at a time. You can get involved, too.
Abdul, Dr. Adler, Ziad, Maria, and Araxi—these heroes, and countless others, need global support now.
Please consider making a donation to one of the vetted nonprofits featured here to help people who are stuck in Aleppo or have been forced to flee Syria.
You can also donate to GlobalGiving's Syrian Refugee Relief Fund, and the nonprofit will send your money to vetted, local organizations on the ground where help is needed most. Local organizations are vital to the region's long-term recovery, but it's often difficult for them to access the resources they need to make an impact, especially in the grip of a violent crisis. Less than two percent of funding for disaster relief goes to local NGOs, according to The World Disasters Report.
Your investment will help locally driven organizations build the capacity to serve more people like Abdul, Ziad, and Araxi who are affected by the crisis. The situation in Syria and neighboring countries is desperate, but not without its heroes. Their names don't often make it into the headlines, but you have the power to help them.
REAL LIFE. REAL NEWS. REAL VOICES.
Help us tell more of the stories that matter from voices that too often remain unheard.