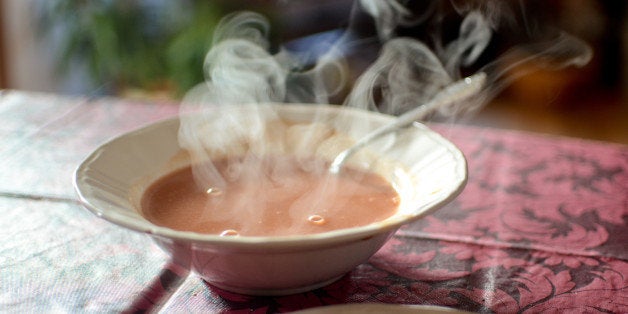 Winter, winter go away. With winter storms far from over, millions of people will be bracing for the effects of freezing conditions during the next several weeks. I don't know about you, but when I'm cooped up in the house, too chicken to brave the icy air, I like to prepare tasty, warm meals that give me some comfort and warmth.
I typically gravitate toward soups because they can be very filling, nutritious, and of course hot! Since starting my no-can initiative a few years ago, I make my soups from scratch -- often times using leftovers. This helps me avoid harmful chemicals found in the lining of canned food containers. Homemade soups are also so much more flavorful since your ingredients are fresher, and you side-step the overload of sodium in most canned soups. Below are some of my favorite homemade soup recipes that are fun to make and easy to keep hot for lunches with the right insulated food containers.
Fresh corn soup with herbed croutons:
The one thing that's better than dipping fresh bread in my soup is making these crunchy, flavorful, homemade croutons to float around and complement its rich flavors. Grab some fresh corn and get to shucking for this mouth-watering soup.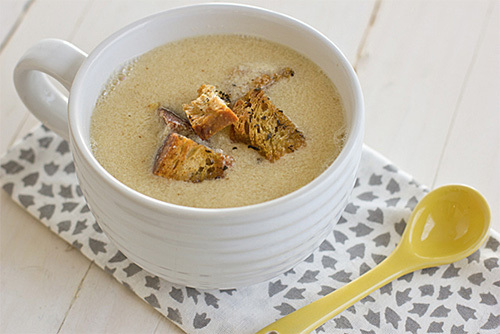 Get the recipe here.
White-bean chicken chili:
Chili is one of the first things that comes to my mind when I need a warm meal. Typical beef chili isn't really my style, so making this variation with chicken and white beans a little different but certainly satisfying. My chili usually ends up with a few last minute ingredients, since it's a great recipe to throw in whatever extra you have in the fridge, like corn or leftover potatoes!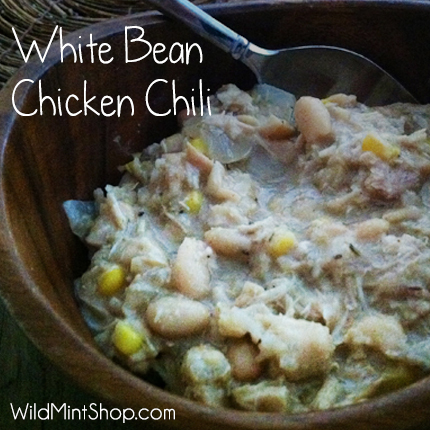 Get the recipe here.
Roasted red pepper tortilla soup:
This soup is a little more time consuming, but totally worth it! This creamy red pepper soup is gluten free and would pair wonderfully with a grilled cheese sandwich. If you're making a batch for lunches, packing the right insulated food containers makes a big difference.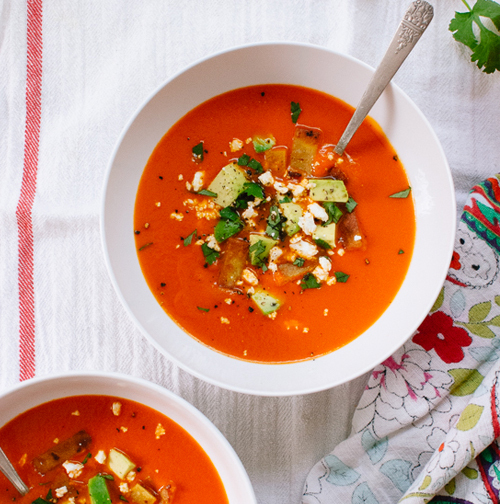 Get the recipe here.
Broccoli, cauliflower and cheese soup:
If you need a little cheese in just about everything, like me, this soup should do the trick. You can blend the broccoli and cauliflower until completely smooth, or leave it a bit chunky, it taste great either way!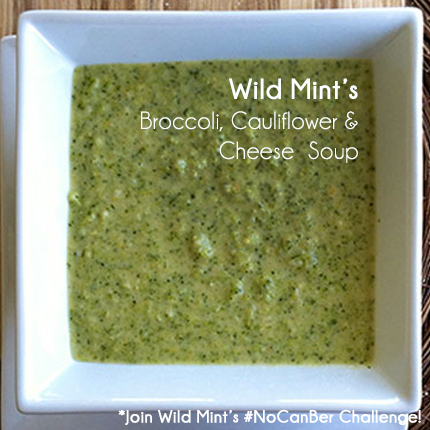 Get the recipe here.
Skinny ham, potato and corn chowder soup
Get all the flavor without the excess calories with this healthier version of corn chowder. This is a great soup to make after the holidays when you may have some leftover ham laying around. This past Thanksgiving, I made a huge batch with our leftovers and stored smaller portion sizes in freezer-safe, leak-proof glass food storage containers.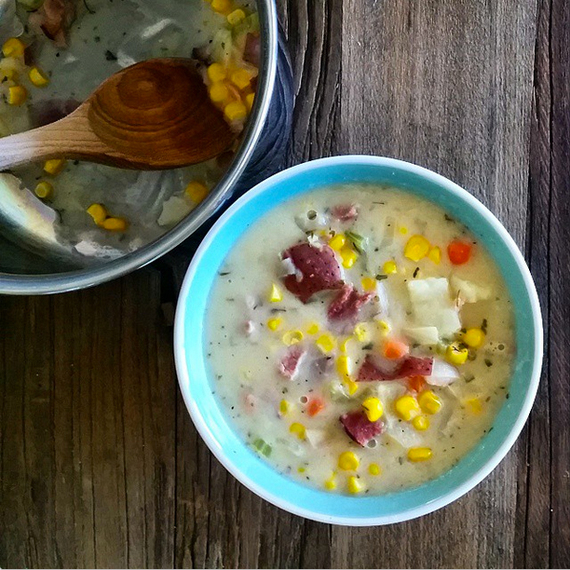 Get the recipe here.
Making soups from scratch yields delicious meals and helps limit your family's exposure to chemicals and added ingredients found in canned soups. As I've touched upon a little in this post, I always like to take it one step further by using safer food containers made of glass and stainless steel to help limit my use of plastics.
Popular in the Community