After the winter holidays, the blues start setting in. An endlessly icy season stretches ahead, filled with frigid nights and cars that just won't heat up. Luckily for you, I found that airfare sales are heating up this season, and there are plenty of good travel deals to be found.
I can't yet speak for the temperatures, but flight prices are at record lows starting in January, according to our latest Consumer Price Index. So take a look at these five destinations, where flights are cheaper, weather warmer, and that winter chill couldn't be further from your mind.
These flight prices are accurate as of publication but may increase or decrease as sales are announced and seats fill up.
Bangkok, Thailand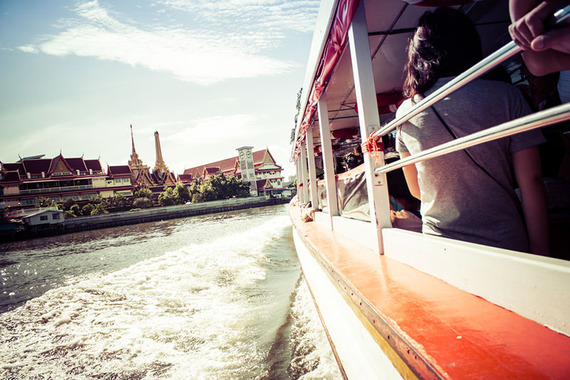 This year, cross Thailand off your bucket list already. Hopper uncovered flights from both coasts, served by a number of Asian airlines that boast inexpensive fares. Make Bangkok your first stop and see the gilded temples, sprawling palaces, and after-dark markets before heading down to Phuket, Thailand's party-hard hot spot, or further south to Krabi, home to the world's best diving and most postcard-perfect islands. Accommodations and eats are backpacker- cheap, and flights to Thailand start low. Fly from San Francisco on China Southern from around $520 or from New York City on China Eastern from just about $660. EVA (the Taiwanese carrier) serves Seattle and Houston for just $770.
The French Antilles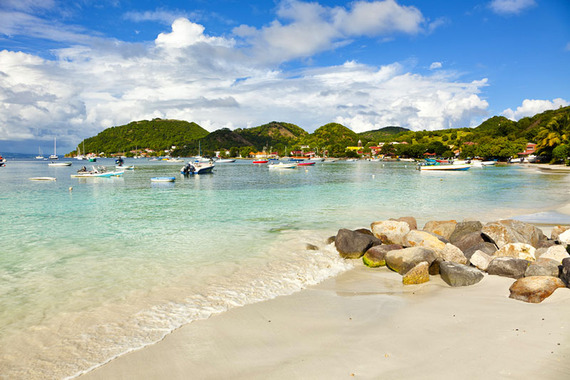 Winter is high season for the Caribbean, when spring breakers descend on crowded beaches and pack the mega all-inclusive resorts end to end. But that doesn't mean there aren't deals. Boston, Baltimore, and New York especially should count their lucky stars this year, with Norwegian Air Shuttle launching brand-new nonstop flights to two French Antilles isles. The first, mountainous Martinique, is bustling and urban with an undeniably French flavor. And Guadeloupe's two islands offer gold- and black-sand beaches plus a national park perfect for hiking. Perfect too are the prices: Flights start at $49 one-way.
Mexico City, Mexico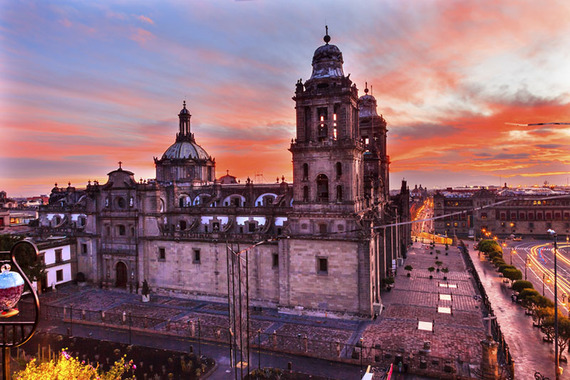 Looking for an unconventional weekend break? Consider Mexico City, where winter temps hover in the seventies. A fascinating food-and-culture scene just waits to be discovered, from amazing art museums by day to funky boutique hotels by night. These on-the-ground prices are cheap, and flight prices are even better. United Airlines and Aeromexico offer sub-$300 one-stop service from Chicago, while Dallas and Houston residents can find quick flights from just around $230 on the same carriers. D.C. travelers can fly JetBlue for $250 or so. Same goes for Miami, where both JetBlue and Aeromexico offer non-stops that land you in Mexico City in a snappy four hours.
Hawaii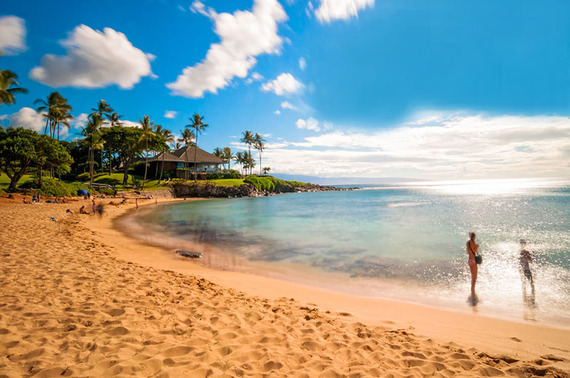 Budget-conscious travelers often dismiss Hawaii simply because it's so pricey to reach. That's not necessarily the case this winter, as we're finding good flight deals all over the U.S. Obviously the West Coast enjoys the lowest fares, with flights from Seattle, Portland, and Oakland going for $430 and less through March. But even New Yorkers can hop a cheap flight to Honolulu or Maui, with Alaska Airlines service from JFK starting at around $570 a pop. Pro tip: Hawaii hotels can still be expensive, but consider renting an apartment or villa via Airbnb. Nightly rates are reasonable, and stocking groceries (and tons of fresh island produce!) can save you big.
Hong Kong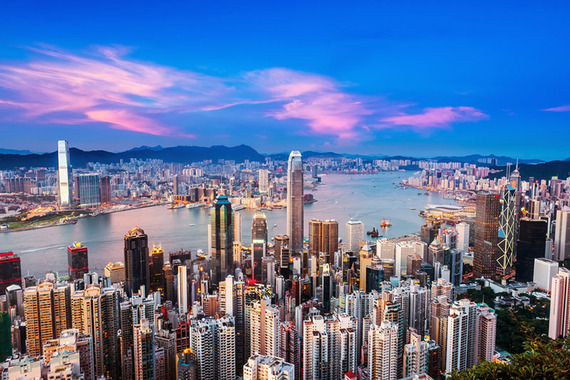 Both a commercial megalopolis and an eclectic cultural hub, Hong Kong is the perfect mix of old and new, ancient and hypermodern, sedate and buzzing with energy. It's also a top gastronomic capital, with celeb-chef-helmed Michelin-starred restaurants and cheap street eats for hungry adventurers (think stinky tofu and char siu bao for days). Like many cities frequented by business travelers, Hong Kong isn't always cheap to reach. But China Eastern offers February flights from Chicago for just $630. Bostonians can hop service for around $680 from Turkish Airlines through March. And both Air China and China Eastern vie for West Coast travelers, with $600 flights on offer from LAX.
This article by Dara Continenza originally appeared on Hopper, home of the flight-prediction app that tells you when to fly and buy.