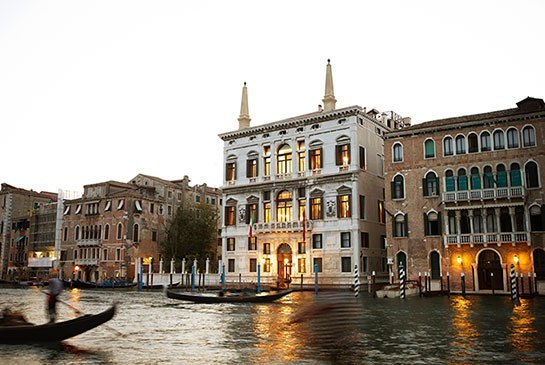 The Aman Canale Grande Venice hosts two exciting Carnevale banquets. Photo courtesy of Aman Resorts.
This is the fun, frivolous time of winter when Carnevale comes to Venice, Mardi Gras to New Orleans, and Carnival to Rio de Janeiro. These famous celebrations may not be associated with the best behavior -- indeed, the spirit of the season encourages the opposite: Up is down, bad is good, and all rules that generally govern civil society can be thrown out the window.
For sophisticated travelers, however, there are a few oases of chic amid all the hyperbolic hedonism. You just need to know where to look. (And if a last-minute jaunt to one of the world's most impressive masked balls or pageantry-filled parades isn't in the cards for you this year, it's not too early to book for 2016.)
Venice's long-standing Ballo del Doge masquerade ball, held in the Palazzo Pisani Moretta, remains a hot ticket during Carnevale, but several new costumed fêtes are also grabbing attention this year. Two take place at the year-and-a-half-old Aman Canal Grande, the hotel where George Clooney wed Amal Alamuddin this past fall. There, in the neo-Renaissance and Rococo reception rooms, intimate evenings on February 7 and February 13 will re-create the experience of a 18th-century opera buffa and an 17th-century Baroque banquet, respectively. Chef Riccardo De Prà -- of the Veneto region's Michelin-starred Dolada -- will devise period-perfect haute cuisine menus for no more than 40 guests, and performances will give a taste of each era's high art and culture. From $500 per event.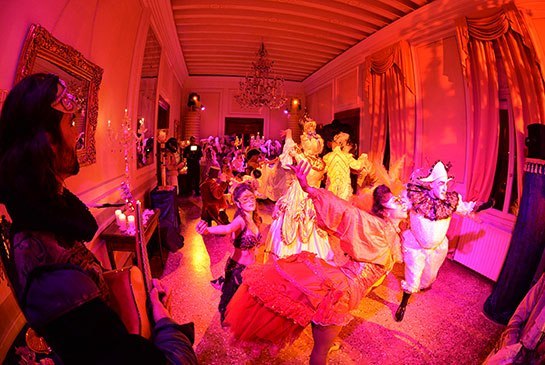 Performers at a Carnevale party at Palazzo Flangini in Venice. Photo courtesy of Tova Wald Boutique Travel & Events
In the Grand Canal's centuries-old Palazzo Flangini -- from which CanalettoI painted one of his exquisite Venetian views--the international production company Areté will bring its gently interactive Cirque du Soleil-style events to the city for just the second year. Offering two soirees in repertory fashion, much the way an opera house would, the palazzo will host masked Enchanted Palace and Grand Carnival balls through February 17, with a special Valentine's Day event on February 14. Expect dinner, dancing, and an overall experience akin to New York's immersive-theater sensations Sleep No More and Queen of the Night. From $545.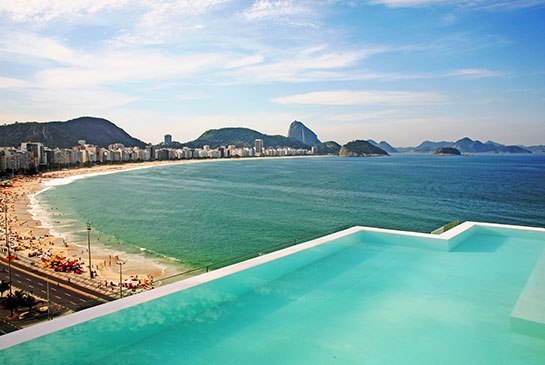 A view of Rio de Janeiro from one of Blue Parallel's oceanside penthouse apartments. Courtesy of Blue Parallel
In many ways the capital of Carnival in Brazil, Rio knows how to throw a huge party. The celebrations see some 70,000-plus people filling the city's Sambadrome -- a half-mile-long parade ground with stadium seating -- for an overnight parade overflowing with glittering costumes, monumental floats, joyful singing, and, of course, samba, which is practically Brazil's national pastime. South America travel specialist Blue Parallel can arrange to have you view the parade from above the fray, in the privacy of your own festively decorated, air-conditioned VIP box, with hors d'oeuvres and cocktails at the ready. For those interested, the company can arrange a pre-parade visit to a rehearsal at the Tijuca Samba School, whose members were voted best in show during Carnival 2010, and the especially intrepid can even join the parade with the Tijuca team. Recover from the madness in one of Blue Parallel's contemporary-cool oceanside penthouse apartments. Price upon request.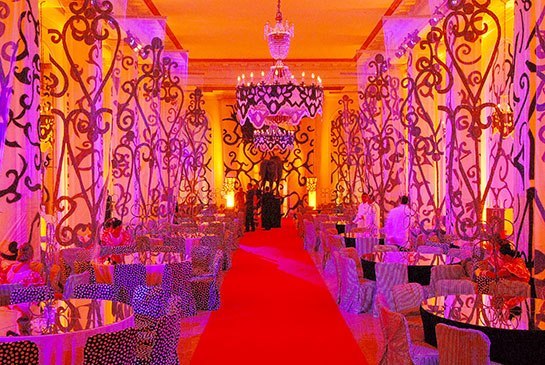 A Carnival-themed dining room in Rio's Belmond Copacabana Palace. Courtesy of Belmond
Rio's Belmond Copacabana Palace, meanwhile, holds the city's premiere black-tie Carnival ball, a soiree with dinner and dancing beginning at 11 p.m. on February 14. The fête fills the second-floor spaces of the recently renovated 90-year-old beachfront hotel, including its grandly columned and chandelier-bedecked ballrooms and its balustraded terrace overlooking Copacabana Beach and the Atlantic Ocean. And if black tie's not your thing, Carnival costume is also appropriate. This year's theme? Melindrosas. That's Portuguese for "flappers," so think fringe, fascinators, and other bits of 1920s-era finery. From $730.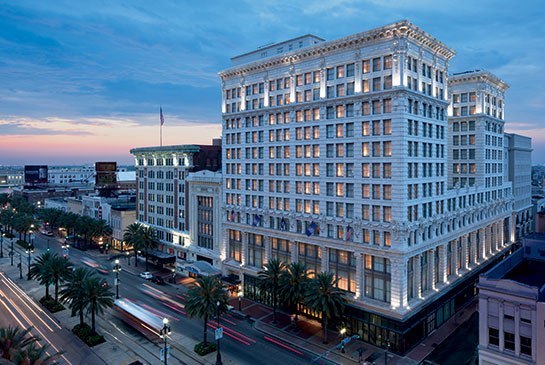 Ritz-Carlton, New Orleans. Photo courtesy of The Ritz-Carlton
Closer to home, the Mardi Gras happenings in Louisiana's Crescent City may not seem to have the same potential for style and sophistication as the goings-on in Venice and Rio, but the Ritz-Carlton, New Orleans, is looking to change that. Booking its Club Suite for the long weekend of February 13 to 17 will grant access to a ride for two with the Krewe of Orpheus -- founded by NOLA native son and soulful crooner Harry Connick Jr. -- during the parade on Lundi Gras, the Monday before Fat Tuesday. Club Suite guests will also enjoy round-trip limousine service from the airport, breakfast in bed, and, if needed, the assistance of the Ritz's "Recovery Concierge," there to provide a healthful smoothie, a cool washcloth, or, perhaps even better, a Bloody Mary. $20,000 for the four-night package.
Popular in the Community