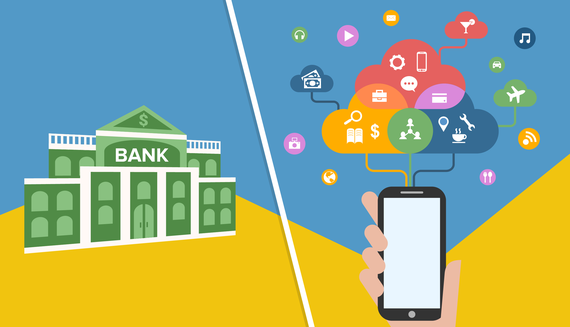 The future of the financial sector inevitably lies at the intersection of technology and business. FinTech companies are the vehicles bringing us closer and closer to that future, and they are doing that by leveraging modern tech to help consumers save money and automate inefficiencies.
Here are 5 of the hottest FinTech companies to watch in 2017:
1. Due

Due is the perfect solution for small businesses looking for an efficient invoice tracking tool. Their goal is pretty straightforward: take the hassle out of collecting payments, and make sure each and every business owner can have the time they need to focus on what really matters.
Due has helped thousands of companies, entrepreneurs, and remote freelancers get paid faster and increase their cash flow, while still maintaining a top of the line, professional approach to requesting payments.
2. Neighborly

Let's face it - much of America is faced with a public finance issue. Our public utilities are overused and not kept up. Neighborly wants to fix that and create the next generation of public financing. Essentially, they've created extremely accessible municipal bonds that lets citizens invest in the civic causes or public places they really care about.
As a registered broker dealer, they've built technology with bank grade security so that they meet and exceed all the requirements, including anti-fraud and consumer protection system. Neighborly is democratizing the multi-trillion dollar municipal securities market, and building bridges between global banks and the nation's public places.
RealtyShares helps investors diversify their portfolios by investing in properties all across the country with as little as $5,000.
Raising money for real estate projects is equally challenging. You either need to pay the ridiculously high loan fees that hard money lenders often charge or have the time needed to qualify and get a loan from a bank; clearly it's inefficient. Through the use of crowdfunding, RealtyShares has created a marketplace to help fund your next real estate project.
4. TrueAccord

For years, collecting unpaid debts has been a major headache for businesses of all sizes. There has never been a clean and standard way to do it. TrueAccord is reimagining this dated process by using advanced technologies like behavioral analytics and machine learning to provide higher recovery rates and reduced compliance risk, giving your customers the best experience possible.
Their system has shown recovery improvements surpassing 100% compared to old school collection solutions. Combine that with their suite of tools that help you better manage and analyze your data, you can improve your bottom line, reduce needed reserves, and deploy capital more efficiently.
5. Adyen

The payments space, often defined by its legacy systems and patchwork of providers, has been ripe for innovation. Adyen, a globalized payments system, has set out to revolutionize and redefine this industry by offering a product that works with billions of dollars every year.
At their core, they are building a technology infrastructure that is capable of meeting all of the rapidly evolving needs of the modern business. Their platform connects with your card schemes and payment methods, which enables businesses to accept payments and grow revenue online in a single, universal system.
Calling all HuffPost superfans!
Sign up for membership to become a founding member and help shape HuffPost's next chapter