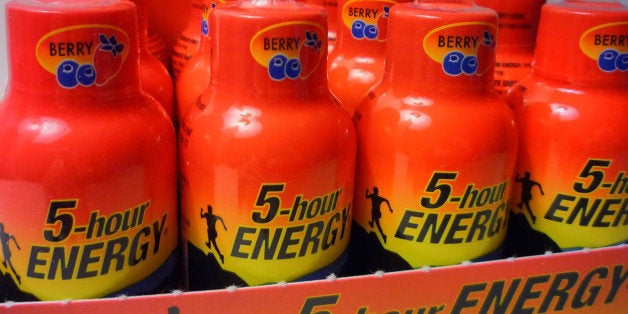 July 17 (Reuters) - Oregon, Washington and Vermont sued the makers of 5-Hour Energy on Thursday for allegedly deceptive and misleading advertising, and said similar suits will follow in other states in the coming weeks.
The Oregon lawsuit was filed in Multnomah County Circuit Court against the makers of the caffeine-charged beverage, Michigan-based manufacturer Living Essentials and its parent company Innovation Ventures.
Washington and Vermont filed similar suits, according to a statement released by Washington Attorney General Bob Ferguson.
All three states are seeking a permanent injunction prohibiting 5-Hour Energy's allegedly deceptive marketing practices, as well as civil penalties and restitution to consumers.
"Plainly and simply, in Oregon you cannot promote a product as being effective if you don't have sufficient evidence to back up your advertising claims," Oregon Attorney General Ellen Rosenblum said in a statement.
A representative for 5-Hour Energy described the Oregon suit's allegations as "grasping at straws" and "civil intimidation" and said the companies would fight to defend themselves.
In its lawsuit, Oregon said advertising for 5-Hour Energy claimed the drink contained a unique combination of ingredients to boost energy, whereas its only effective ingredient was a concentrated dose of caffeine.
The lawsuit also said consumers had been misled with claims that the drink would not cause them to experience a "crash" like the one that typically follows a caffeine high, and that it had been recommended by doctors.
Living Essentials said it sells about 9 million bottles of 5-Hour Energy each week.
A spokeswoman for Rosenblum said other states would file similar suits over the next few days, and still more in the coming weeks.
The lawsuits are the result of an investigation launched in 2012 by 33 states, in which Oregon, Tennessee, Maryland and Vermont have taken the lead.
Living Essentials and Innovation Ventures are also facing pending civil lawsuits from consumers over 5-Hour Energy in other U.S. courts.
The Oregon case is State of Oregon ex rel Ellen Rosenblum v Living Essentials LLC and Innovation Ventures LLC, Circuit Court of the State of Oregon.
The Washington case is State of Washington v Living Essentials LLC and Innovation Ventures LLC, King County Superior Court of the State of Washington.
Details of the Vermont suit were not immediately available. (Reporting by Patience Haggin; Editing by Ted Botha and Mohammad Zargham)

Before You Go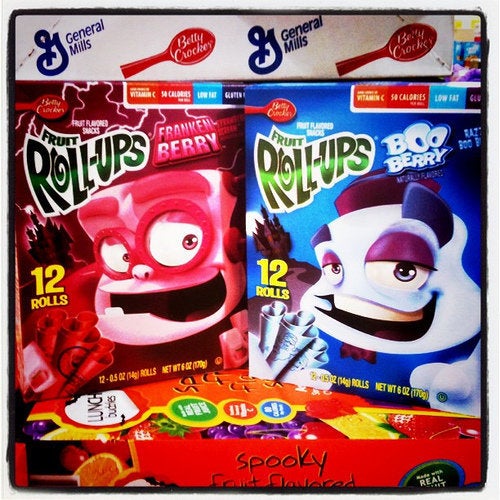 The Most Misleading Product Claims
Popular in the Community