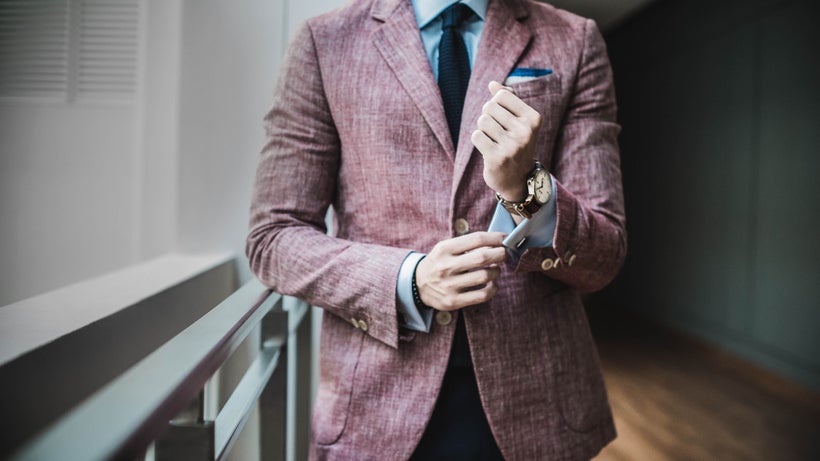 Blockchain is a potential game changer. Never before has a society had access to a secure transaction ledger that's shared among participating parties on a distributed network of computers. This technology could help businesses do away with "trusted" third parties and verification processes forever, but it's not quite there—yet.
Some groups are adamant that the blockchain will fail. On the other hand, some think it's a technology that will revolutionize the way industries do business.
For household-name entrepreneurs Mark Cuban, Marc Andreessen, Brian D. Evans, Dan Fleyshman and NAS, digital currency and blockchain advancements are profound, investment-worthy innovations.
1) Mark Cuban
Iconic celebrity entrepreneur Mark Cuban was skeptical of the blockchain at its inception. He believed that Bitcoin and other cryptocurrencies were a bubble, but time helped him change his mind.
With a newfound confidence in the technology, Cuban is cashing out on traditional stocks and moving his money into online currencies. Most recently he invested in 1confirmation, a cryptocurrency hedge fund, and Unicoin, an eSports ICO.
2) Marc Andreessen
Three years ago, Netscape co-founder and world-renowned entrepreneur Marc Andreessen's venture capital firm invested just under $50 million in Bitcoin-related companies. In 2016, the firm raised $1.5 billion for technology and innovation, some of which is expected to go to Bitcoin and other blockchain startups.
All in all, he thinks that Bitcoin is as influential as the internet. In 20 years, Brian believes that everyone will talk about Bitcoin in a similar way to the internet today.
3) Brian D. Evans
As a 500 entrepreneur, thought leader and owner of BDE Ventures, it will come as no surprise that Brian is a highly sought after force in the business world. As a creative marketer and serial entrepreneur, Brian was the obvious choice for Chief Marketing Officer of ShipChain.
The ShipChain platform unifies tracking across shipping and logistics industries. With Brian's help, the company was recently accepted into the Blockchain in Trucking Alliance alongside several big-name brands, such as UPS and FedEx.
Like other blockchain startups, ShipChain is revered for its potential to cut out the middleman. Since their platform can track the entire shipment process from carrier to carrier, there's no need for third parties, which are often fraudulent, expensive and/or inefficient. Thanks to blockchain technology, the once-complex shipping process is now simplified on one transparent, verifiable platform.
4) Dan Fleyshman
Three years ago, Dan Fleyshman convinced a Las Vegas casino to install a Bitcoin ATM on their property. Although the process was arduous, it was fruitful, and it really piqued Dan's interest in the future of cryptocurrencies.
Today, whenever Dan's not working as an author or advising one of the 24 companies he's invested in, he's thinking about cryptocurrencies, specifically Ethereum. He reached out to his Twitter community earlier this year and told them to keep Ethereum on their radar. Since that post, Ethereum's value has increased over 1,500 percent.
5) Nas
You might know Nas as a rapper, but he's much more than a musician. In fact, he was an early supporter of the blockchain startup Coinbase. Perhaps informed by his friend Ben Horowitz, the co-founder of VC firm Andreessen Horowitz and New York Times bestselling author, Nas thinks Bitcoin is a currency much like cash. To prove this point, he gave his top 100 fans of 2014 Bitcoin to show his appreciation for their support.
Today, hip-hop star Nas has traded in his music superstardom for a chance to rule the tech startup scene. He co-founded QueensBridge Venture Partners and has been investing in startups from Lyft to Washio. Thanks to mentors like Andreessen Horowitz, Nas is quickly making a name for himself in Silicon Valley.
Moving Forward
Although the five celebrity-status entrepreneurs above were some of the first to look into cryptocurrency and blockchain technology, they certainly won't be the last. As Bitcoin prices rise to $8,300—for perspective, they were valued in the $300-$400 range two years ago—people rush to invest in cryptocurrencies.
For some, this market seems to promise big returns and payoff.
For others, it seems more like buying a lottery ticket. Until cryptocurrencies are commonplace, investing in them is a bumpy ride. The five entrepreneurs above have braced themselves for this reality, and they've recently been rewarded with big-time gains.
Calling all HuffPost superfans!
Sign up for membership to become a founding member and help shape HuffPost's next chapter
This post was published on the now-closed HuffPost Contributor platform. Contributors control their own work and posted freely to our site. If you need to flag this entry as abusive,
send us an email
.