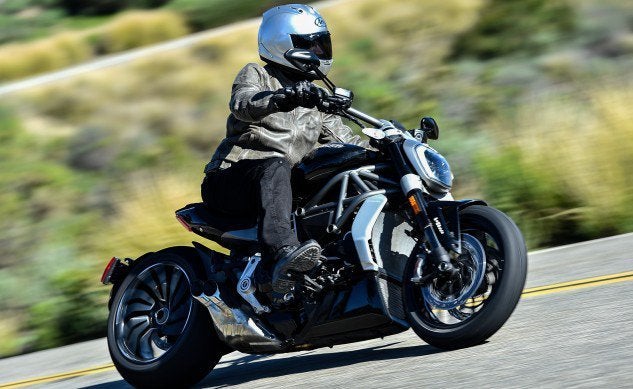 Being a good rider also goes with being well equipped. While 70% of users of two wheels have already fallen at least once and most are likely to sustain severe injuries without safety equipment. In this article, we highlighted some of the mandatory equipment ardently recommended for your safety.
First of all, the motorcycle helmet for the driver and also for a passenger is very mandatory. Do not wear headphones while riding as it is an offence and can result to a fine. The helmet must be approved and up to standard, obsolete but still allowed, and the E22 standard. Wearing a helmet not approved or not in accordance with current regulations exposes you to the same contravention. For better security, the helmet should be your first choice. The helmet should be a size that fits your body, headset would be dangerous and could even make you fail the practical test of the motorcycle license. It is important for novices to first contact real professionals or people experienced with motorcycles to get advice
Motorcycling without a glove? No biker rides without a glove. The gloves also protect from the cold, projections (gravel, insects) from abrasion in case of falls (15km dice / h bottom skin). It is advisable to turn to the specific leather motorcycle riding and not textiles that can cause burns if friction. It is important to always have several pairs of gloves and choose well by making a compromise between thickness / comfort / dexterity / sensation. It is important to be warm, to be well protected, but also feel good. Thick gloves would be a mistake for quality control, since the IRB of 10.2.2015, approved the gloves are mandatory motorcycle.
Long and confined to leather, the arrival of synthetic fabrics has brought some novelty in the world of motorcycle jackets especially in terms of flexibility. If the gore-tex has found its place for its technical side, the leather does he still seems not find any equivalent in terms of safety, breathing and look. He retains against by a certain heaviness and stiffness. And hey, a biker who is respected has a leather jacket right? Cliché?
You also need to make a compromise with the seasons; the seal is thus a criterion very important choice in winter while in summer it has to breathe. The ideal is still to have a jacket for each season at least. And we must change and vary the looks!
Most suitable jackets are scalable and allow you to graft protections as a backbone protecting against shocks on the spine. The jacket is your second skin, it is important that it is the right size to cover the entire upper part of your body. When trying, think you look forward to see if the lower back is still covered. Some will tell you, a good motorcycle jacket is almost as important as a good helmet.
The advice to give for choosing the pants are not so far removed from those we made for the jacket.
Some advise the jeans because they properly protect burns while allowing you wear adequate clothes. Why not? But nothing beats the leather with reinforcements on the knees and hips, jeans in no case will protect from shock, quite common e.g in urban areas.
Finally, it is important to assess the slipperiness of the pants on the saddle. Some materials are not very compatible with seats; do not drag on the saddle at the slightest acceleration or brake.
These must be in the perfect leather and rising. A good pair of motorcycle boots must protect Rider ankle without being too thick to maintain flexibility during gear changes.
Related
Popular in the Community