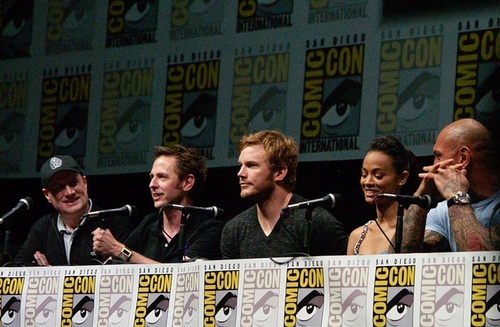 Marvel's latest installment in its expansive comic book movie franchise is quite a departure from the typical superhero archetype we're used to -- and that's probably why the film is so incredibly popular.
Guardians of the Galaxy, which releases today, depicts the story of a diverse group of misfits -- seriously, there's a raccoon and a tree -- who band together to save our universe. Professional wrestler Dave Bautista, who plays Drax the Destroyer in the film, stated in a recent interview that "The super heroes in Guardians aren't your stereotypical super heroes. They don't have these amazing superhero powers. They've also got a lot of baggage. They have interesting back stories."
And just like the characters they portray, the Guardians cast is equally as unique and identifiably imperfect. Their backgrounds and values are all different, but we can learn an important lesson from each of their stories, especially when it comes to money.
1. Chris Pratt (Peter Quill)
Just because you're born without money doesn't mean you can't achieve your own wealth.
Chris Pratt, who plays a half-alien/half-normal guy in Guardians of the Galaxy, hasn't always been successful. In fact, Pratt told Parade Magazine that he grew up with "no money" and struggled to get by. He said that sticking to your own path and being courageous are steps young people today can follow to be successful.


Obviously, Pratt followed his own advice. He's estimated to boast a net worth of $4 million thanks to a number of high-profile acting gigs, including Moneyball and Parks and Recreation.


2. Zoe Saldana (Gamora)
Retirement doesn't mean giving up your passion.

As Zoe Zaldana fielded questions following a screening of the film in NYC, she explained to the crowd, "I never want to retire. What am I going to do, gardening? I want to keep growing, I'll always need to learn something, someone will always want me to teach them something. I'm always going to be evolving in my career."
We can all strive for a comfortable retirement, but that doesn't mean abandoning our expertise and passion for a life of fixed income and knitting circles. In fact, those who continue to keep active in their retirement years lead happier, more fulfilling lives. Zaldana fearlessly proves you can continue your career as long as you like -- as long as you still love it.


3. Dave Bautista (Drax)
Always have a plan B.
It's not uncommon for workers to make dramatic career changes, especially in today's job market. However, it's never a good idea to leave your career field without another opportunity lined up, and even then, there's no guarantee it will work out.
WWE star Dave Bautista experienced the difficulty of changing careers firsthand when he left wrestling in 2010 to pursue acting. According to LeighVallyLive.com, he said making the transition from professional wrestling to acting was not easy, explaining, "I had the same bills but no money coming in." His strategy for making it: "I actually took jobs that would put me next to good actors. I kind of picked up some things from people here and there."

4. Vin Diesel (Groot)
Make your money work for you.
After struggling to find a studio to back the third installment in the Riddick series, Vin Diesel decided to produce the film himself. In fact, he borrowed against his house in order to come up with the funds. Diesel told MSNBC, "If it didn't work out, I would have lost my house. Everything I had in my life was leveraged to make this movie."
While it was a risky move, Diesel had the equity to leverage and recognized the opportunity to make his money work for him. Fortunately, he was confident in his ability to to meet his creative and financial goals so that he wouldn't make a poor decision and potentially lose his investment.


5. Bradley Cooper (Rocket)
Set goals for success.
The "sexiest man on Earth" also happens to be one of the most well-paid (funny how that works out, right?). But to get to the level of success he enjoys today, Cooper had to start from the bottom, set his sights on a goal and work his way toward it.
After graduating from Georgetown University, he then pursued his Masters of Fine Arts in Drama. It took a number of small acting gigs and day jobs (including as a teacher) before finding fame with major movies like Wedding Crashers and The Hangover.
Most people will probably never know what it's like to be a celebrity worth millions or star in a successful summer blockbuster, but being a famous millionaire isn't the key to success. Be your own financial superhero by setting goals and striving for wealth -- whatever that means to you.
Related Articles: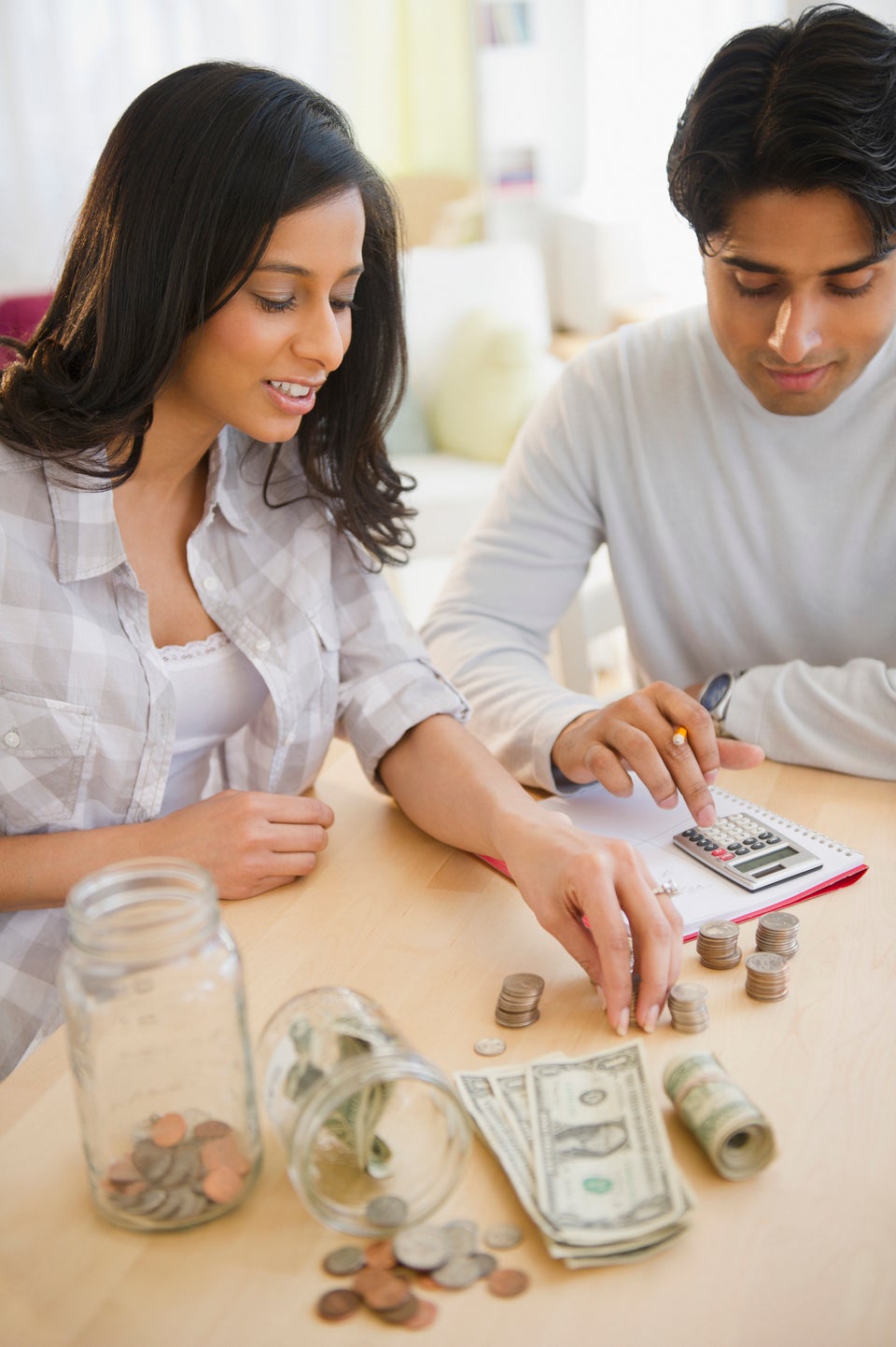 Top 8 Benefits of Financial Education