If you got all the hints that resigning may be the right action for you to take (you can read my post 10 Hints That It's Time to Resign if you're not too sure what they are), it's now time for you to plan for a successful resignation, and particularly for a successful "happily ever after."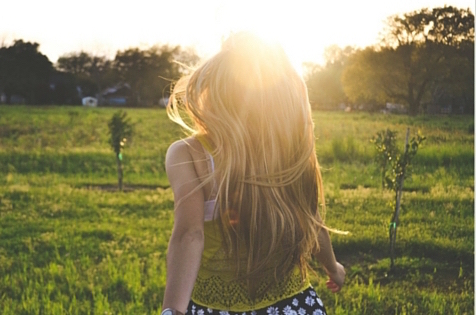 Resigning can be somewhat nerve-racking, because there is change and uncertainty involved, which the majority of us don't like to deal with. Nevertheless, there are some steps you can take to eliminate part of the stress. Here they are:
1) Explore what you really want next
This is probably the most important step, because what's worse than leaving a job that you hate for a job that you hate even more? It's important to take some time to understand yourself, what works for you, what doesn't, what your dreams are, how you want to grow, where you see your career in the next five years, etc. Don't just change for the sake of changing, but rather understand the changes that you need in your life, and the decision making process will get easier. If you find it difficult to analyze yourself or simply can't seem to figure out what you really want, get some help from a career advisor, coach, or mentor. You can also use my free success & happiness planner to set long-term goals and dig deeper into what you really want.
Whether you're starting a new job immediately after resigning, or you're taking a sabbatical, or you're planning to start your own business, having savings can be a lifesaver in any of those situations. What if your new job doesn't go as planned and you end up jobless after 3 months, or what if paying yourself once you start your own business takes longer than you expected? The money you set aside will pay the bills and allow you to move ahead painlessly.
3) Build Your LinkedIn Profile
In this day and age, LinkedIn is THE place to build your professional brand. Making your LinkedIn profile shine is one of the most valuable tools that can potentially help you find a job or get clients for your own business. Fill in all the sections; choose a professional headline that represents what you do, but also who you are; use the summary section to elaborate on the unique touch that you bring to your work; choose a cover photo that reflects your personality; add new connections and drop them a message to explain why you would like to connect with them; join discussion groups and comment on other people's posts; share valuable professional information with others through your own posts. When people resonate with you and they like you, they're more likely to hire you or want to do business with you.
Perhaps you forgot all about networking since you last looked for a job. It's time to get back into it! Reach out to contacts that you haven't talked to in a long time, like old colleagues, classmates, childhood friends, etc., and let them know what kind of change you're looking to make in your career. A lot of people from your existing contacts can probably already help you, but don't underestimate the power of expanding your network. Attend networking events, but also get involved in social gatherings and hobby activity groups, because these are perfect places to mingle with people who share the same interests as you.
5) Remain committed to your current job until the end
This may potentially be a hard one, especially when motivation runs low. But although you may already know that your current job is no longer right for you, remaining thankful for it and committing to do a great job until the end is a very important step towards a successful resignation, because there is no reason to burn bridges. As long as your employer pays you a salary, you should continue to perform the activities that come along with that salary. Besides, your current colleagues and bosses will become a part of your network once you leave, and we all know how valuable that network is. If you're not sure, read point 4) above one more time!
Consuela Dezso is a Career & Happiness Coach, Business Strategist, and Speaker dedicated to empowering professional women who thrive for a meaningful work-life to embrace who they are, share their individuality with the world, and attain happiness and abundance from it. She holds an MBA in Business Strategy and a Coaching Certification, but most importantly, a passion for "bringing out the best in others." Her secret ingredients are: Spontaneous 19% - Business savvy 25% - Quirky humour 7% - Human touch 33% - ChaTTer Accountant 16%.
You can collect her insights on a conscious career, life & business at www.consueladezso.com and follow her on Facebook, LinkedIn, or Instagram @ consueladezso.
Calling all HuffPost superfans!
Sign up for membership to become a founding member and help shape HuffPost's next chapter