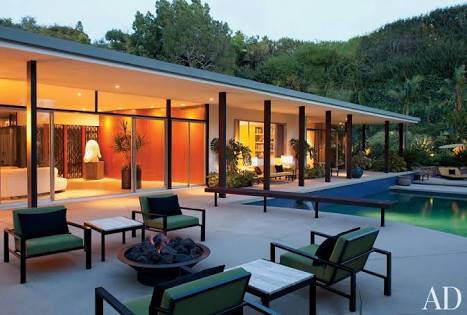 Warmer weather is here, and after months of being locked up by snow storms and lots of rain, the boots are finally off, windows are open and flowers are in full bloom. The outdoors and the sun are as appealing as ever and folks get a chance to go crazy before the gloom winter returns. Modern trends and new technology provide a wide variety of options that can transform your outdoor space into a cozy relaxation spot you would never want to leave.
So whether it's a beach house, your balcony, the pool side or just your back yard, your outdoor space is an extension of your home and should reflect your personality and style - contemporary, Mediterranean, Asian or other. Whatever the style, suitable outdoor furniture can be found to complement it.
Here's what to have in mind as you shop to create the outdoor space you can be proud of.
Functionality - Before you invest in an outdoor space or furniture, it's important to determine the reason why you really need it. Are you considering a playground for the children, a dining area for the family or just somewhere to chill with friends over drinks and barbecue? The purpose of your space will largely determine the kind of patio furniture you purchase. For example, if the purpose of your outdoor space is solely to lounge during warm seasons, there is no need to purchase a dining table; plush sofas or a hammock are more likely options.
The size of your space is also important to note. Large furniture will crowd a small space and tiny pieces will look awkward in a large space. Don't assume - measure your space before making any purchase.
Materials - There's a wide range of materials to choose from depending on the purpose of your space and how much you are willing to spend. Metals are the most durable and expensive, and also very sturdy. This makes them better options for pieces that will rarely be moved. Wood, especially teak (the miracle wood), is very durable and expensive; it also looks better as it ages which is an added advantage.
Then there's the all-weather wicker, traditionally made from woven palm but now made with synthetic resin materials that come in different colors. Plastics are cheaper, trendy, and colorful but less durable so they are more likely to be replaced often.
On the other hand, fabrics are easy ways to breathe new life into your furniture. You can consider going for gold standard fabrics because of their resistance to UV rays, stains, and mild dew; however, this could be expensive for some people. Although there are more affordable fabrics that resist UV rays, they are prone to fading, so choose wisely.

Try it out - Don't just buy furniture because it looks great - sit on it, lie on it, attempt to move it around, fold it, open it; whatever you plan to do with it, try it out first before you buy it. It would be horrible to have a sofa no one sits on because it is uncomfortable or has pillows that scratch the skin. So, it's vital to invest in furniture that is comfortable and serves the main purpose.
Rugs and some color - Pillows, sofas and plastic pieces are easy ways to add color to your space to brighten up the natural grey and brown of metal and wood. You can also paint your wood and aluminum - go ahead and experiment.
For a cozy indoor feel in an outdoor space, try soft underfoot all-weather rugs that are rich in texture and come in different colors. They dry easily, resist stain and are easy to clean - just sweep or vacuum.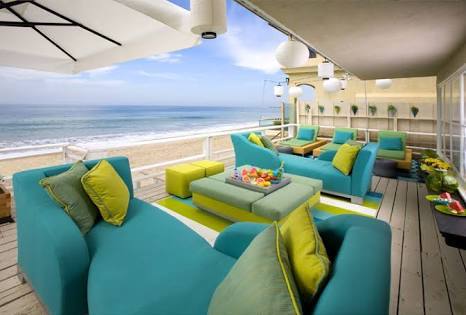 Maintenance - When it comes to purchasing outdoor furniture, durability is crucial given that people really don't want to be burdened by frequent replacements. So what will stand the test of rain, snow, heat, and humidity all year round? Well, every material requires some form of maintenance unless you go for furniture made of stone.
You should keep furniture in storage when you don't use it, like during winter. However, ensure the furniture is dry before being stored so that mold doesn't develop on it. For wrought iron, aluminum or recycled plastic, buy furniture that is powder-coated with UV resistant finishes; this kind of furniture is less prone to rust and color fading.
Finally, always think in terms of comfort and relaxation, and ensure your outdoor space reflects your personality. Whether you just got a new home or you're looking to transform your current space, just like your indoor area, the outdoor space should also be inviting and visually appealing with the right furniture pieces and other components.
Related