There are many resources that can help small businesses in any market situation. The key is to use them.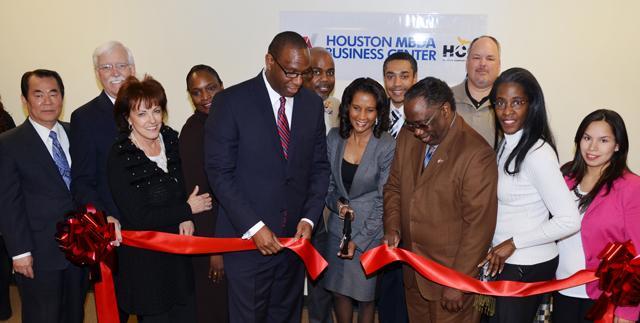 Starting and managing a small business involves hard work and lots of different challenges. And for many small businesses, risks seem all too real when massive changes occurring in the U.S. and in the world's marketplaces appear as a wall.
Some small businesses fear the impact of the gigantic online retailer - Amazon's expansion, others are worried about stock market highs, and many that are poorly funded wonder if they can obtain a loan to make it to the end of the year.
Whatever the area of concern, I want you to know that resources are available to help small businesses like no other time in history. You can avoid being frustrated, feeling left behind and become lifted with the rising economic tide as Linda McMahon, SBA Administrator has mentioned during a recent interview.
There are hundreds and thousands of resources for small businesses to use in the U.S. with some organizations newly tapping into the small business arena. Make sure to do your homework on organizations that were established recently and consider using entities that are proven such as the 5 incredible value small business resources shown below that actually work when you work them.
Small Business Administration (SBA) is free – Need access to capital to expand? Contact your local SBA office. They have hundreds of established lender relationships in the U.S. and SBA representatives are available to assist small businesses like yours in gaining access to capital.
While each small business is unique and are treated on a case-by-case basis, history shows that the SBA has guaranteed bank loans for many companies with a low credit score. So, do not let your concern about having not so good credit score be a showstopper for you. Visit www.sba.gov for the SBA office nearest to you.
Become a Member of a Chamber - Chambers of Commerce have been in existence for centuries. They are designed to help large and small businesses grow and to stimulate economic development in their geographical area. Chambers also facilitate introductions, coordinate events that help members generate leads and they advocate on members behalf to affect legislation benefiting members.
SBDC's Stand Ready to Serve – Small Business Development Centers offer low cost and sometimes free workshops to small businesses. From marketing to financials to how to use convoluted federal government procurement data bases to search for areas of opportunities to pursue. Typically affiliated with large universities in certain cities, the SBDC is a secret weapon that comes highly recommended.
Community Colleges – Community colleges such as Houston Community College System (HCCS) offer low cost workshops and short courses to small businesses including real estate courses, financing your small business, how to start a small business plus more. Community colleges have flexible hours for training and are an affordable way to train you and your staff.
Minority Business Development Agency (MBDA) – Working through the mobilization and advancement of public and private programs, MBDA's initiatives are designed to help minority owned small businesses to be competitive in today's marketplace.
Being a small business owner is not easy so the quicker you can make a phone call, text or send an email to take advantage of resources that can make a difference, the quicker you can be on your road to success.
Which small business resources are you using? For those wanting to get from where you are today in your small business to your desired goal, visit Vehicle to Success for practical tips and tools.
About the author: Helen Callier, President of Bradlink LLC, an SBA award winning small business, is the author of best-selling 'Your Money is in the Follow up', The Why, When, Where, Who, What, and How to Follow up Guide for Small Businesses. Helen is also a recognized advocate for small businesses and speaks nationally to small business audiences on practical tips on how to drive your small business vehicle to success.
PermitUsNow – one stop service helping expedite building permits for Architects, Project Owners and Contractors
Related
Popular in the Community