Being a professional in today's business world is no walk in the park. Between overcoming constant failure to standing out from the competition, here are the skills that are crucial for success.
A. Resilience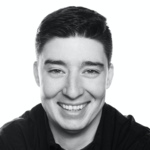 The higher the stakes, the higher the pressure. In today's business world, overcoming challenges and responding to difficult situations can be a constant battle, and you don't always win. You have to be able to trudge forward when things aren't going well and get better at adapting to those situations. Getting back up after failure is critical to long-term success. - Christopher Rodgers, Colorado SEO Pros
A. Influence

One skill that's crucial to thriving in today's business world is having the ability to influence a room. Whether you're meeting with employees, investors, or customers, a startup founder needs to know how to influence others. - Arry Yu, GiftStarter.com
A. Presence

Sure, Ram Dass captured western culture with the phrase, "Be here now," but its importance in a business setting can be crucial toyour success. To be present in a meeting or in your workplace overall, listen to others offer different points of view and different ways for tackling challenges inyour day-to-day business operations. Don't get caught up in your own thoughts and ideas. Be here now. - Nick Francis, The Franchise Group
A. Efficiency

This is the most importance character trait. Rather than working the hardest, I believe it is important for someone to work the smartest. Efficiency can make a difference in many situations. - Ajmal Saleem, Private Tutoring Houston
A. The Ability to Market

For any business, no matter what it may be, you must be able to market your brand. In the online world, the way to do that is through digital marketing. Consumers today constantly have technology at their fingertips, and being able to reach those consumers with your message or product through that technology is imperative. - Michael Rheaume, SnapKnot Inc.
These answers are provided by members of FounderSociety, an invitation-only organization comprised of ambitious startup founders and business owners.
Support HuffPost
The Stakes Have Never Been Higher
Related
Popular in the Community