Like every marketing channel, influencer marketing undergoes change. It has evolved quite a bit over the past few years based on my observations. For example, you might have noticed that blogs and vlogs initially dominated the landscape. And now we see it being implemented mostly on Instagram although businesses haven't completely shunned other channels.
In 2018, we can expect to see some changes in the trends surrounding influencer marketing. I've decided to compile a list of some of the top trends that I believe will dominate the landscape in the coming year.
Trend #1: Increased Adoption of Always-On Campaigns
Although brands have been promoting themselves through influential figures over the years, the present-day form of influencer marketing is still quite new. In this version of influencer marketing, brands partner with non-traditional influential figures such as bloggers and social media stars.
And since its emergence a few years back, brands and businesses have mostly been experimenting with one-off campaigns. This is perfectly acceptable because it's a fairly new channel and marketers wouldn't want to invest in something unless they know it's going to yield profits.
But that is gradually changing and brands are starting to overcome their fear of working with influencers. They now have definitive proof that influencer marketing works. Led by top brands like Adidas and Nike, companies have begun to adopt an always-on influencer marketing campaigns.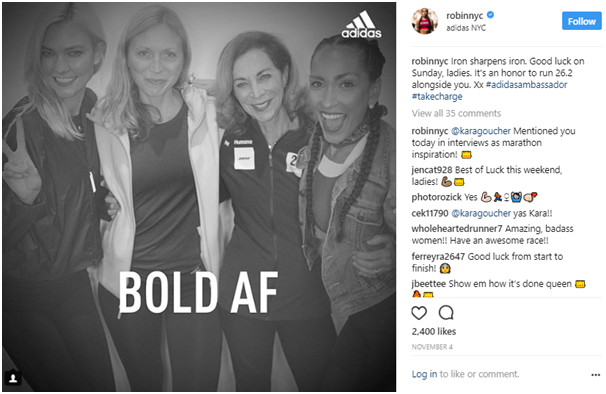 So for 2018, even the smaller businesses that have been experimenting with one-off campaigns will eventually develop more meaningful relationships with influencers. We should expect to see an increase in the number of ongoing influencer marketing campaigns across various sectors.
Brands are starting to realize the benefit of authentic, long-term influencer relationships. One-off campaigns may only deliver short-term benefits. Plus, the benefits may be partial in that the promotion may not come off as very authentic.
With ongoing or always-on influencer marketing campaigns, however, brands should be able to reap long-term benefits. And when an influencer keeps talking about a certain brand for months on end, it sends a message that the influencer genuinely loves the product.
The emergence of platforms such as Vetterview, which enables easy and direct connections between brands and influencers, will play a huge role in making this trend happen. Instead of communicating with influencers through an agency, brands can use platforms like these to directly build authentic relationships with their ideal influencers.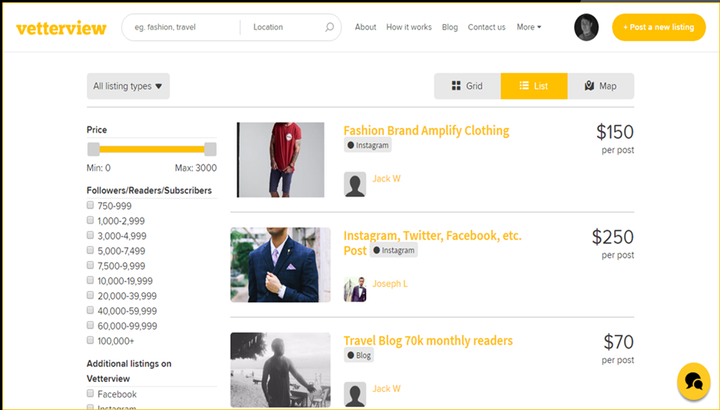 Trend #2: An Increase in B2B Influencer Marketing
Although influencer marketing has mostly dominated the B2C landscape, 2018 could open the doors for more B2B marketers to experiment with the channel. It's important to note, however, that B2B influencer marketing would be much different from the type of B2C influencer marketing campaigns we see being executed.
You won't necessarily see influential experts posing with a product, especially in case of SAAS products. Instead, we can expect to see industry experts creating review content or how-to pieces regarding the products they have been asked to promote.
We could even see an increase in interview content that features a relevant and influential expert. The interview could be in the form of a blog post, a webinar, or even a live video. And we're going to see a lot more expert roundup posts in 2018. That's because expert roundup posts are not too difficult to put together, and having a lot of experts' names in the content adds clout to it.
The most iconic expert roundup post I've come across is the one created by the RankWatch team. They collected insights from 25 experts and turned them into an engaging piece of visual content.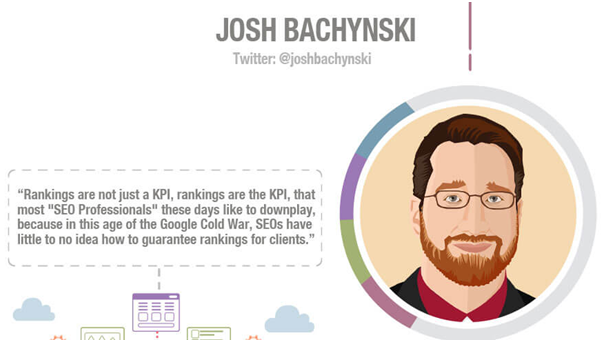 Trend #3: More Advanced Influencer Marketing Tools
Software developers are going to start adapting to the needs of marketers who wish to improve their influencer marketing execution. With the growth of influencer marketing, there's also an increasing need of developments in the technology being used within the channel.
According to a new Linqia study, determining ROI is still the biggest influencer marketing challenge. Not a lot of influencer marketing tools can yet address this issue, as they mostly focus on influencer discovery and campaign management alone. We can expect to see more tools that offer campaign monitoring and ROI-tracking features in 2018.
Trend #4: An Increase in Transparency
It's crucial for influencers to reveal the partnership they have with brands whenever they do a promotion. That's not just because fans will be able to see through it anyway but also because the FTC mandates it.
Brands are making an effort to acquaint themselves better with the FTC regulations so as to execute their campaigns better. In fact, 71% of marketers in the previously-cited Linqia study said that they are aware of the latest FTC Endorsement Guides. This is a big change from the previous year when only 55% of marketers were up-to-date with the latest FTC disclosure guidelines.
Judging from these numbers, we can expect to see influencers being more transparent with their endorsements. Plus, there's also the fact that Instagram has introduced a "Paid Promotion With…" tag in which they can easily reveal the brands they are endorsing. You can see the tag being used in the following post by Aimee Song.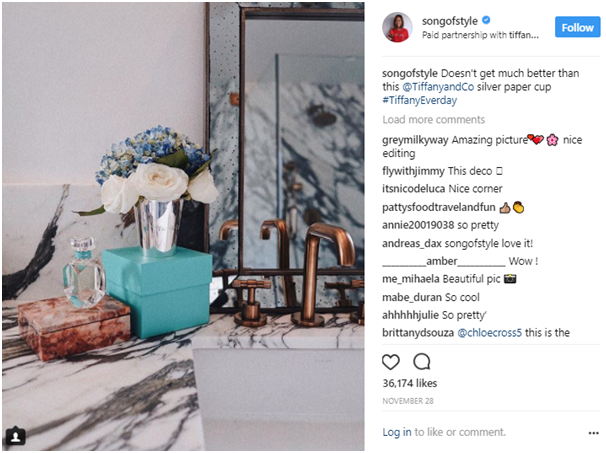 Trend #5: Continued Rise of Micro-Influencers
Authenticity is a crucial element that can determine the success of an influencer marketing campaign. Big-time influencers may have massive reach, with millions of followers. However, they also have lots of brands to endorse. Over time, their fans may grow to doubt the authenticity of their opinions especially in case of paid promotions.
As a result of this, we can expect to see micro-influencers gaining even more prominence than this year. Since micro-influencers have a small but close-knit following, they can maintain the authenticity of a campaign much better than top influencers. And they also work with fewer brands, which means whatever brand they promote may come off as one that they genuinely like.
Conclusion
These are the five top trends that we should expect to see in 2018. And you need to prepare for them – whether you're a business owner or a marketer. Remember that the main goal is to maintain authenticity in your campaigns, so most of these trends have evolved to meet that need. Got any predictions of your own? Share them in the comments below.
Related
Popular in the Community