"The end." Those were the final words right before a 19-year-old New York rapper committed suicide.
On December 24, 2012, on the rooftop of the Cinematic Music Group headquarters in Manhattan, Jamal Dewar, better known as Capital STEEZ, took his life, leaving a hip-hop legacy behind.
Since the creation of hip-hop, the genre has served as a platform for artists to report from all corners of the streets. Rappers like 2Pac, Eazy-E, Eminem and 50 Cent have all used the genre to give us a visual representation of what is known as the "trap."
As the culture expanded, and decades passed, rappers quickly grew more interested in amplifying club hits rather than focusing on lyricism. Mental health, an important global topic, is getting a ton of mainstream media attention from all angles of the music industry, except for hip-hop.
So to help shatter this social stigma, I've compiled a list of the top five rappers of this generation who are breaking the mental health stigma — one fan at a time.
5. YG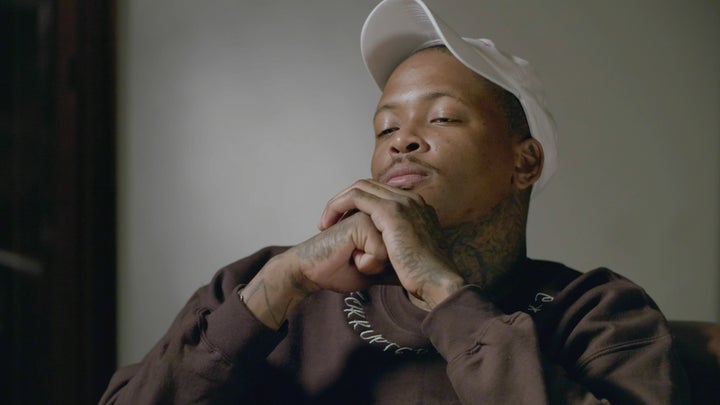 YG is perhaps best known for several radio hits, produced by DJ Mustard, and sold out arenas.
However, in the heat of his success, YG was involved in a shootout outside his concert, which ended in the rapper getting shot three times; the gunman was never identified.
In June 2016, while prepping for the launch of his second album, the rapper described a time in his life full of paranoia and alcohol abuse, as a result of the shooting.
VICELAND aired a special after the Compton rapper agreed to a therapy session with Siri Sat Nam Singh, Ph.D. The special was named "YG and The Therapist" and received positive feedback from the hip-hop community. The special touched bases on YG who grew up as a teenager without a father, which he said contributed to his alcoholism.
Given his massive online popularity, it is one of the only times where a mainstream rapper has publicly addressed a personal mental health issue. We just hope that YG's openness on mental health will be a stepping stone for more artists to break their silence.
4. Vic Mensa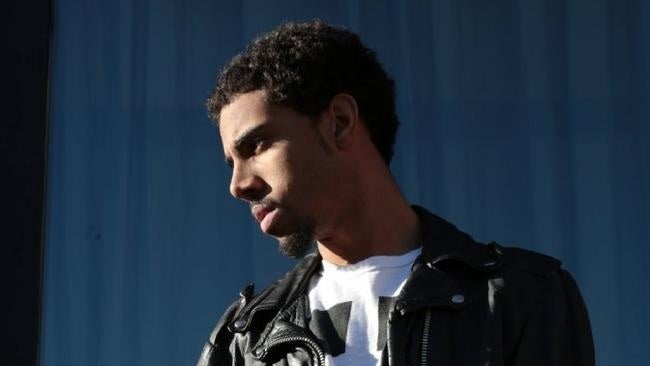 In 2015, following a massive collaboration in Kanye West's album "The Life of Pablo," Chicago rapper Vic Mensa was signed to Roc Nation.
But with the spotlight comes disadvantages, and in Mensa's case, it eventually affected his mental health.
In the song "There's Alot Going On," Mensa reveals his tragic experiences with the drug Adderall, in addition to antidepressants. Suicidal idealization plagued his mind as the newly signed Roc Nation rapper started work on his major debut album.
After making an appearance on Sway in the Mornīng, Mensa managed to open up about his mental health, including the adversities that his depression medication brought upon him.
From DJ Booth to several other music blogs, Mensa's desire to speak about his mental health and accept it has received nothing short of positive criticism.
3. Charles Hamilton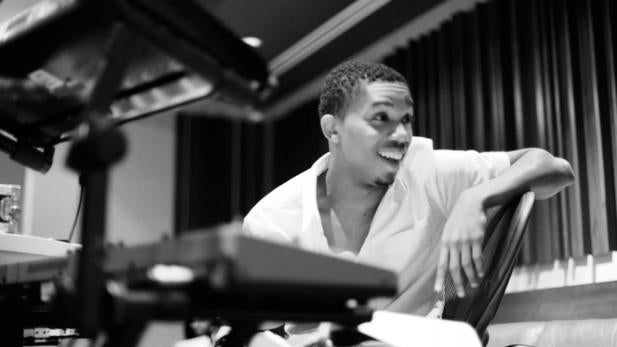 Charles Hamilton was raised in streets of Harlem, New York, having been exposed to music at an early age. As a baby, his mother worked as an entertainment journalist who one day brought home a keyboard for Hamilton to play. Since that day, the 28-year-old east coast rapper became inspired to write music.
His music career began in 2008 following a million dollar distribution deal with Interscope Records. Later that year, it was announced that he would be featured in the same 2009 XXL Freshman cover issue alongside Kid Cudi, Wale, and B.o.B, sparking reactions from almost the entire blogosphere.
However, later that same year, Hamilton's vision of success would come spiraling down after numerous controversial posts on his social media accounts. The posts received heavy scrutiny and due to the pressure of the public, Hamilton was dropped by his label.
It wasn't until years later when Hamilton would officially receive the diagnosis of bipolar disorder, forever changing his life. In an interview with Billboard, the Harlem rapper opened up to the world about his struggle with mental illness.
"I wanted to commit career suicide, physical suicide, spiritual suicide ― I didn't care anymore," said Hamilton.
Thoughts of suicide and self-mutilation soon became the norm for Hamilton. His depression became so bad that he stopped hiding his scars and began cutting in front of his family.
Although it took several visits to psychiatric facilities, as mentioned in the Billboard interview, Hamilton finally got the help he needed and is currently speaking out ― hoping his voice could motivate others.
In 2016, Hamilton announced he will be returning back to the music industry; his major debut album is scheduled for release later this year.
2. Mark Battles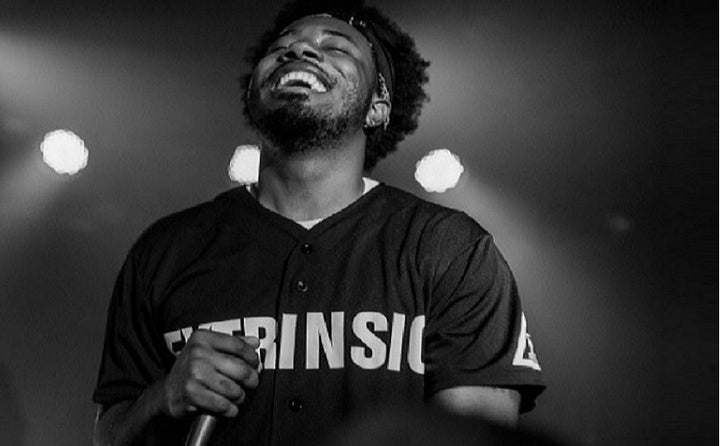 Mark Battles, 23, first got inspired to make music following the death of his brother Carl, who got into a car accident near Pike High School, ABC affiliate RTV reported.
Since the accident, Battles began writing music and plotting, he plotted until his first moment came.
In 2012, Indianapolis rapper Mark Battles showcased to the world his first polished musical project, "Walking Distance", and since then, has been on the rise in the music industry. And Battles is no stranger to critics.
"There has been no commercially successful rapper out of the state of Indiana" — this notion has echoed throughout hip-hop's entire lifespan. But in 2016, following the release of two independently released studio albums, Battles made his debut on the Billboard R&B/Hip-Hop charts, raising the question of whether he could be the first rapper to make it out of Indiana.
While few may nod at the question, it has become apparent that Battles' story earned him a deal with Def Jam producer No ID, sold-out nationwide shows, and an army of motivated fans who, one album at a time, are quickly learning that anyone can accomplish their dreams.
Since day one, his music has been about scuffles in life that just about anyone can relate to.
In fact, his most viewed music video, "The Truth", which was actually the inspiration for making this piece, tackles the aftermath of overcoming a major health obstacle. The video, directed by Jakob Owens, has an appearance by Dizzy Wright and Fly America producer DJ Yung 1.
In terms of visuals, it delivers a powerful message on the struggles of himself and his close friends, including having overpowered anxiety, drug addiction, and obesity. However, musically, it's a solid masterpiece. So if there are any aspiring rappers out there reading this: take notes, because mark my words, he's a future XXL freshman.
1. Kendrick Lamar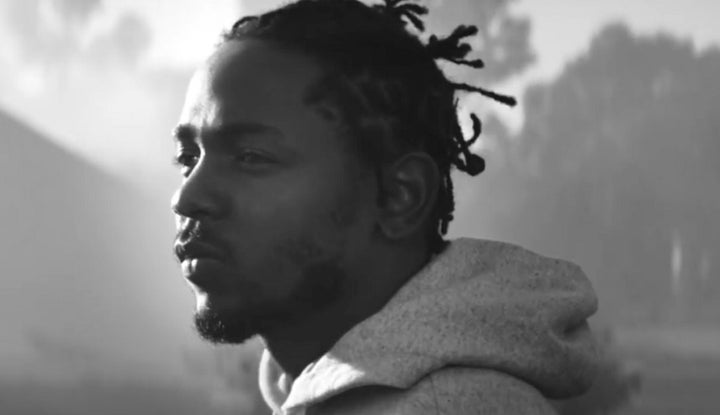 He's often dubbed as the greatest rapper of this generation, and for a good reason. Kendrick Lamar, the highly influential rapper from Compton, has inspired a new age of hip-hop songwriters and composers alike.
Lamar is probably the biggest rapper of this generation to open up on the struggles of mental health, respectively.
He has tackled head on the issue of mental health stigma with several hip-hop songs and poems. Lamar aims to pave the way for kids to voice their problems on depression and anxiety.
In his music, Lamar has addressed bipolar disorder, clinical depression, and anxiety disorders.
In a 2015 interview with MTV, the grammy award-winning rap star spoke about his album "To Pimp a Butterfly", which rose as one of the top albums of the year. In his album, Lamar raps about becoming 'vulnerable' to depression and suicidal thoughts.
"Three of my homeboys [one] summertime was murdered, close ones too, not just somebody that I hear about. These [are] people I grew up with. It all, psychologically, it messes your brain up. You live in this life, you know what I'm saying, but you still have to face realities of this," Lamar stated.
While Lamar's openness on mental health is a big accomplishment, it's still not enough. Depression and suicide are still a problem in the hip-hop genre, but as long as we continue to shine a spotlight on the issue, we may start to see a bigger change.
Related
Popular in the Community