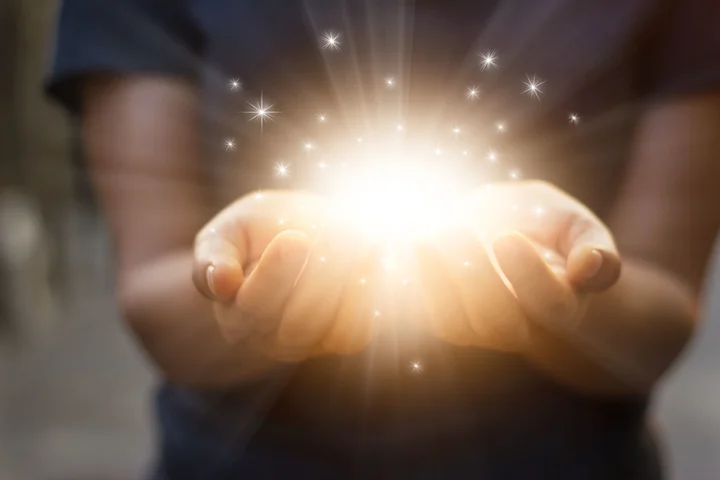 In our modern world, technology is key to helping us create innovations of the future. From in-home devices to the newest gadgets used in hospitals across the country, health specialists and individuals alike are creating innovations to help enhance and save lives every day. We've partnered with Dignity Health to bring you five unique stories about some of today's most compassionate innovators and what drove them to create life-altering innovations.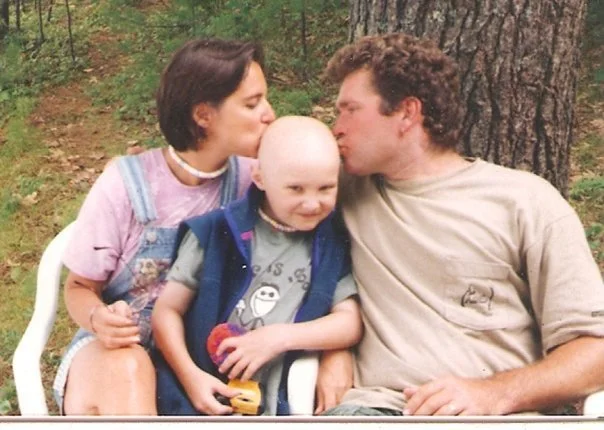 Leslie Morissette's Grahamtastic Connection
Leslie Morissette created the non-profit organization Grahamtastic Connection in memory of her son Graham who tragically died of leukemia on Christmas Eve in 1997. He was eight years old. Twenty years later, the Maine-based mom now aids sick children by bridging the gap between their hospital stay and their everyday lives. Morissette came up with the idea for the non-profit during her son's treatment sessions when he repeatedly expressed a desire to return to school. Due to the lack of computers throughout hospitals at the time, there was no way for Graham to communicate with anyone but his mother who remained by his bedside. He missed his classmates, lunch room chats, the hallways, even his homework. When Graham passed, Morissette immediately quit her fulltime graphic design job and returned to the hospital to help other sick children. She created Grahamtastic to give sick kids like Graham a connection to life outside the hospital. Today, Grahamtastic partners with several communication companies to support over 200 recipients per year and has supplied more than 1,550 sick children with devices to bridge the connection between their hospital beds and their outside lives. Grahamtastic uses technology to bridge the gap between sick kids and human connection one robot at a time. The organization also supplies each child with an iPad and a robot—which acts as a conduit for each child inside their school. Through the latest technology, each child can FaceTime their friends, roam the halls, and interact with their teachers without leaving their hospital bed.
Augmedix Glass (Google) & Dr. Davin Lundquist
While some innovators create products from the ground up, others contribute by donating their expertise to the future of innovation. Take Dignity Health's Dr. Davin Lundquist for example. The California-based doctor has played a significant role in bringing the latest technology into hospitals across the country. In partnership with Augmedix, which utilizes Glass technology, Lundquist participated in a beta program that expanded across the Dignity Health system.The results were remarkable. In the program, doctors wore the Glass headset during hospital visits and were able to devote their full attention to patients without having to stop to transcribe notes and data for medical records. By allowing doctors to focus their attention entirely on each patient, the technology enables caregivers to engage in meaningful human interaction, to listen and respond as they would in a regular discussion.
Jarett G. Bauer's Health Recovery Solutions
Jarett Bauer remembers the day his grandmother passed like it was yesterday. When she passed of heart failure, Bauer made a vow to help individuals like her to reduce the rate of hospital readmissions. He created Health Recovery Solutions in 2011 to foster a connection between clinicians and patients. Fast forward four years later, Bauer and his team now work with over 65 hospitals to supply tablets and wearable devices to patients across the country. Together, the combination of tangible tech and human kindness supplied at the hands of nurses, makes Health Recovery Solutions a company of its own. Once the patient leaves the hospital, devices are automatically shipped to their front door. From there nurses schedule visits to provide an introduction to the technology. Each device is fully equipped with videos on how to track the patient's overall health and is monitored in real-time by their respective clinicians. Through his technology, Bauer hopes to provide support and compassion to individuals like his grandmother and equip them with tools to successfully monitor their health and prevent hospital readmission.
Daniela Luzi Tudor's WeConnect Recovery App
Daniela Luzi Tudor didn't have what many would call a typical childhood. An only child born to immigrant Romanian parents, Tudor spent most of her time shuffling across Europe during the 1989 Romanian revolution. Her father brought her and her mother to America in hopes of a fresh start. Where they sought opportunity, a young Daniela found exclusion. Her battle with alcohol and drug addiction began at the tender age of seventeen and would continue for nearly a decade. It wasn't until her best friend told her she had a problem that Tudor realized the extent of her addiction. She checked herself into an in-patient treatment center. Here she found an unlikely sense of community with individuals from all walks of life, from homeless pregnant women to professional athletes. She journaled each night about her experience and created the concept for her future recovery app WeConnect. With the average relapse rate at 80%, Tudor hoped technology could replace archaic post-rehab systems with a modern connection built around community, shared experiences and self-accountability for addicts. Today the app hosts a slew of features, including GPS sign-ins, allowing individuals to check in hands free at AA meetings. It also hosts the capability of keeping loved ones, parole officers or clinicians informed by sending push notifications to inform them of their attendance or lack thereof at regular meetings. To Tudor, it all comes back to feeling comforted through a sense of community and compassion. In her own words, she wants the app to make users feel like they're being hugged and supported even when they're all alone.
Doppler Labs's VP of Advocacy & Accessibility KR Liu
Kristen "KR" Liu has been hard of hearing since the age of three. With 50 million Americans affected with hearing loss, and only 12% buying hearing aids, Liu knew it was time for a change. Over the past several decades she has worked to spread awareness for the hard of hearing community and advocate for accessibility, redesign, and distribution. Up until recently the cost of a hearing aid ranged anywhere between 2,000 and 5,000 dollars. Liu knew this struggle too well. Living in the Silicon Valley region of San Francisco, she often had to choose between repairing a hearing aid and paying rent. For several years, the California native worked with local groups to raise awareness of the stigma of hearing aids and the lack of accessibility all over the country. Two years ago, Doppler Labs tapped Liu to be their Vice President of advocacy and accessibility. She now heads the company's Here One campaign, a project redesigning traditional hearables, and campaigns to lower the national cost of hearables to make them accessible across the country.
[UPDATE: Doppler Labs is currently in the process of being acquired by a company that will continue to spearhead their initiatives for disabled populations and the future of hearables.]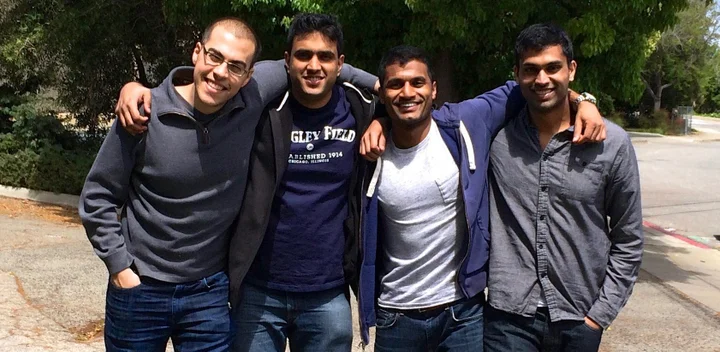 Ankur Aggarwal, Hareesh Ganesan, Rahul Jain and Nick Valilis's TowerView Health
If you told this group of college roommates that they would go on to create one of the most innovative in-home devices of 2017, they probably wouldn't have believed you. Graduating from Duke in 2012, the clique which included Aggarwal, Ganesan, Jain and Valilis, each planned on heading their separate ways post-graduation. Three were headed to small local agencies, and Valilis headed straight to medical school to pursue his dream of being a doctor. Then the news came. During his very first week in med school, at the age of 22, Nick was diagnosed with leukemia. His classes would soon be replaced with non-stop hospital visits, his daily assignments with medication reminders. That's when his best friends from college came up with TowerView Health, a smart pillbox that makes complex medication regimens effortless. In partnership with some of today's leading medical insurance companies, TowerView Health provides a zero-cost smart pill box that sends automated reminders to patients and their caregivers, making missed medications a thing of the past. Sadly, Nick lost his battle to leukemia before seeing the latest and most effective rendition of the pillbox. His friends at TowerView Health continue to work in his honor to supply the sets to over 40,000 people across the country battling chronic illnesses.
These innovators have touched the lives of many, demonstrating the impact human kindness can have when integrated through the lens of innovation. Dignity Health believes that human kindness and compassion has the power to heal humanity through mind, body, and spirit.