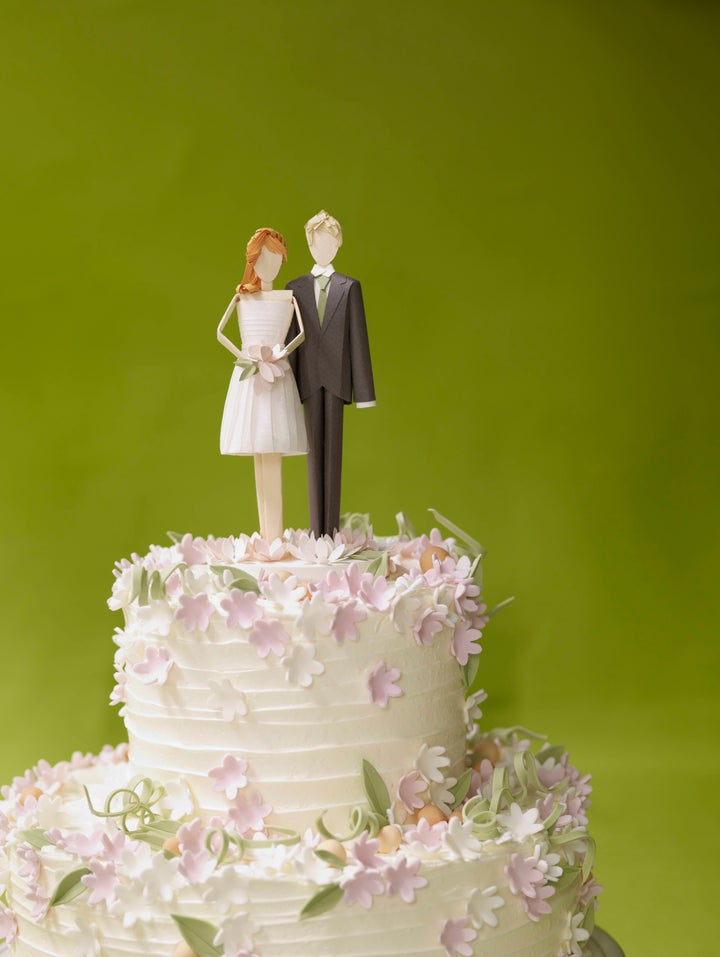 One of the most common questions I'm asked is if I have "insider" secrets about how to shave money from a wedding budget without guests noticing. I always explain that I'm a wedding planner, not a magician. I can't make the tab for their 100-guest wedding shrink to the cost of something for half as many people.
Some things are going to cost what they cost, and couples have to decide if the item or service is really important to the vision they have of their wedding and if it is something they must have, even if it seems above their budget. If they've compared prices with similar vendors and found the bids comparable, there's not much they can do to shave off money.
However, there are some things that brides and grooms can do while they're planning that will save them money here and there. It won't be a lot for any one thing, but lots of little sums add up quickly to a big number.
It's interesting when my clients ask me to help them reduce their spending and I point out all these things I'm going to tell you about. They frequently push back, saying the amounts aren't significant enough to help. I don't think that's actually the truth. They're just not willing to give up anything or do any more of the work themselves.
If you're looking for ways to trim expenses, consider these five suggestions:
1. Order all of your own paper items yourself.
This means ordering or creating your own wedding invitations and appropriate inserts. Later, you'll be ordering place cards and table numbers and maybe programs and other things too. Technology has made it easy to do a lot of this stuff on your own at home. The bride and groom choose the appropriate paper (most companies online will send free samples) and print them on their own printer, then assemble, stuff, and mail them. Even if you choose to order printed materials through a stationer, be sure to do it yourself. When you have your wedding planner assist or do it for you, it will cost you more, whether through her markup or because she'll likely be getting a thank-you commission from the shop. Don't be afraid to have her proofread them; just do the creating, ordering, and assembling yourself.
2. Address your own invitations.
Paying for calligraphy is not cheap. If you must have calligraphy on your invites, consider buying a calligraphy pen and practicing until you get it right. It's not that difficult. And only an expert would notice it wasn't done by a professional. As a starting point, there are tons of tutorials online.
"Paying for calligraphy is not cheap. If you must have calligraphy on your invites, consider buying a calligraphy pen and practicing until you get it right."
3. Go to the salon to get your beauty services done instead of having the stylist and makeup artist come to you.
Whenever you have stylists come to your wedding venue or where you're dressing, you pay a significant outcall fee, and the prices are usually higher too. You'll want to schedule it a little earlier in the day, but there's no reason why you and your bridesmaids can't get your hair and makeup done at a salon and then head to your venue to dress.
4. Say no to upgrades at your wedding venue.
Take what comes with the package, or the least expensive option you can stand. I've seen brides and grooms add literally thousands of dollars to their budgets because they don't like the design of the white-on-white tablecloths, for example. Or they can't stand the chairs provided for the ceremony. Reality check: Nobody will be looking closely at the linens because they'll have a beautiful tablescape set on them with your centerpieces and the china, silver, and beveragewear. And in 10 years of wedding planning, I've never had a couple tell me "We wish we'd spent the extra $1,000 on fancier chairs" after the wedding.
5. Save money by using fewer vendors.
If your DJ also offers lighting services for your venue or your cake lady also offers edible wedding favors, consider hiring that vendor to provide more than one service for your big day. You'll always get a better rate if you're getting more from one vendor, plus you won't be paying multiple setup or delivery fees, the way you would be if you had hired separate vendors for each individual task.

Related