For centuries, the fields of science, technology, engineering and math (STEM) have been dominated by men. And while women today only hold 24 percent of jobs in these areas, a new generation has made it their mission to close the gender gap by offering new ways for girls to get involved in STEM.
From learn-to-code apps to science summer camps, these initiatives are creating opportunities that help give girls the confidence and support they need to pursue careers in these male-dominated fields. We partnered with Acer to highlight some of the young women who are inspiring girls and helping lead the way for women in STEM.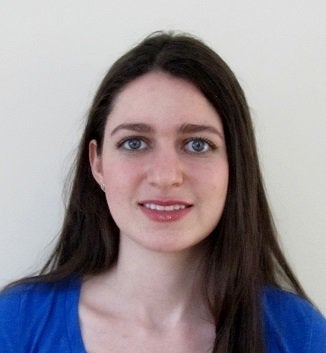 Sabina London
Sabina London founded STEM You Can! (formerly known as Girls Science Interactive) when she was just 15. The program, which started as a single summer camp for elementary and middle school students in 2014, was designed to inspire young women to study science by making it fun.  
"My idea to start STEM You Can! extends back to my sophomore year in high school when I noticed I was one of only four girls in my honors chemistry class," London shared. She was further motivated by studies that showed women lacked confidence in the scientific fields and felt like they were "incapable of succeeding."
Through STEM You Can!, young women around the country participate in fun, interactive experiments on topics ranging from global warming to space exploration. Today the program offers 60 summer camps across 15 states.
"We need to provide opportunities for absolutely everyone and encourage girls from a young age to be interested in science," added London. "As Michelle Obama said, 'If we are going to go out-innovate and out-educate the rest of the world, then we have to open doors for everyone.'"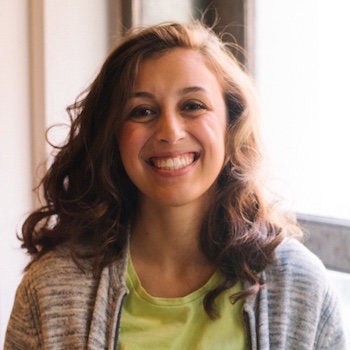 Cassidy Williams
Growing up, Cassidy Williams loved math and engineering. She first discovered coding in middle school when a neighbor showed her how to build a website. Williams went on to study computer programming at Iowa State University, where she won several hackathons with her software products.
"I've had some run-ins with some unkind folks who unfortunately have some old stereotypes about what a developer 'should' look like," explained Williams, who still participates in hackathons around the country, offering much-needed representation for women.
Now, Williams is the head of Developer Voice Programs at Amazon, where she works on programs such as Alexa. She hopes to inspire the next generation of female coders through her work.  
"My advice to young girls getting into STEM: Keep experimenting and learning until you find something that you love. Don't compare yourself to others because everyone's experience is different."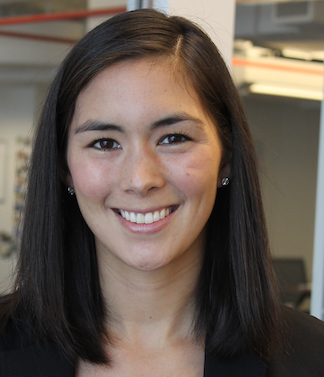 Samantha John
Samantha John studied engineering in college, but she developed a passion for coding during her senior year at Columbia University. She went on to co-found a learn-to-code app called Hopscotch. It's the first programming tool for kids designed for a touch-screen device.
"It can be hard when you want to be taken seriously in the field, but your gender makes you automatically considered a beginner," said John. "You get used to being one of the few women in the room, especially at big conferences or if you work at a big company."
John noticed there weren't many opportunities for girls in programming, so she helped design Hopscotch to combat the gender gap. Through the Hopscotch app, children have designed 26 million games.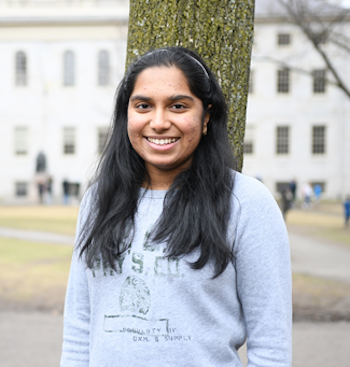 Pooja Chandrashekar
Pooja Chandrashekar is the daughter of two engineers, so she's known the importance of STEM from a young age. She discovered her love for computer science in high school, but she quickly realized there weren't many women in her classes. During her sophomore year, Chandrashekar founded ProjectCSGIRLS, a tech and computer science competition for middle school girls.
"I saw female friends turn away from pursuing computer science because of the negative stereotypes surrounding the field, and the lack of female role models," explained Chandrashekar.
Today, ProjectCSGIRLS is empowering teen girls around the world, with chapters in Nigeria, India and the U.S. Through its national and international programs, it has impacted 7,000 middle school girls nationally in 40 states and five countries.
"Because girls gravitate toward careers through which they can make a difference, the chief goal of ProjectCSGIRLS is to show girls how to leverage technology for social impact," said Chandrashekar.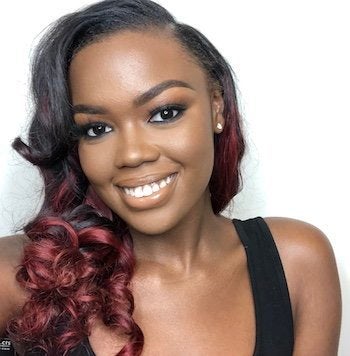 After studying technology at her high school in Washington, D.C., Sasha Ariel Alston went on to intern at Microsoft, where she designed her first gaming app. Throughout her experience, she noticed there weren't many women in her STEM-related classes and clubs, particularly not many women of color.
"It is challenging to be [in] situations where you aren't able to see people like you," shared Alston. "More women role models are definitely needed, so I became one myself."
"I want girls to know that they can choose any career they want despite their gender or race," Alston added. "Raising interest in STEM should be done at an early age. Hopefully, girls hearing from me, a young woman who likes fashion and music just like most of them but also thinks coding is cool, will make an impact."
Acer is celebrating women who are breaking barriers. Like these STEM leaders, Acer wants to inspire future generations of women to embrace their passions and make their mark on the world. Acer has spent the last 42 years making well-designed, cutting-edge and reliable computers, laptops and digital accessories to help break barriers between people and technology, in STEM and beyond.
Calling all HuffPost superfans!
Sign up for membership to become a founding member and help shape HuffPost's next chapter