An immense diversity of climates and terrains are encompassed within the broad sweep of the United States of America: "from the redwood forest to the Gulf Stream waters," as Woody Guthrie sang back in the 1940s. But there's still a vast world to explore beyond the country's borders, a fact that can be a little problematic for the 64% of American citizens who don't have a passport.
While the foot-loose wanderers here at Hopper would suggest as passport is definitely worth investing in, if for the time being you are among the majority of Americans without one, there are still a number of exotic and far-flung places that you can explore solely on the back of your credit card. Just take your pick of these five idyllic destinations - and no, we haven't cheated by including Hawaii.
5. Fly to San Juan, Puerto Rico, 1,000 miles southeast of Florida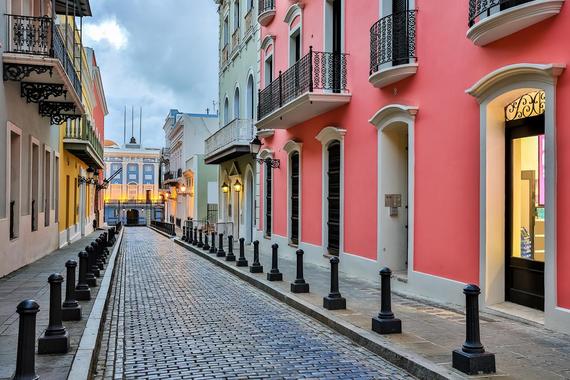 Want to find the best deals on flights to Puerto Rico? Let Hopper's new iOS app do the shopping for you!
A sand-fringed, jungle-topped island bathing in the warm waters of the Caribbean Sea, Puerto Rico is officially an unincorporated territory of the United States of America. Its capital, San Juan, has grown up around a picturesque old town where narrow, balcony-shaded streets run between sixteenth century forts, churches and palaces. Beyond the city, a striking sight is the bioluminescent plankton that drapes the sand and water of the neighboring Isla de Vieques.
While U.S. citizens can already visit Puerto Rico without a passport, the ties between the two countries may soon become even closer: in a 2012 referendum, 33% of Puerto Ricans voted in favor of eventually becoming the 51st state of America.
4. Fly to Guam, 6,000 miles west of California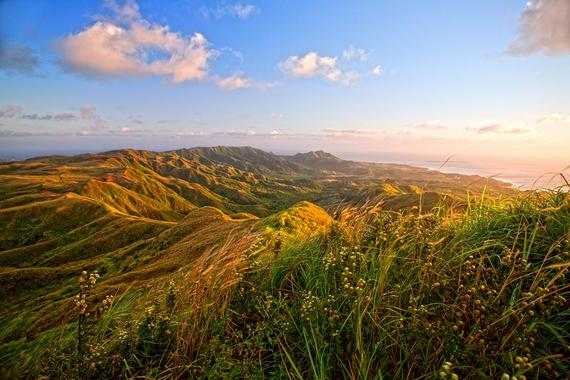 Flung far out beyond Hawaii and close to the Philippines, where the far west has turned into the far east, Guam became an American territory following the brutal Pacific conflict of WW2. As you'd imagine from this history, its primary function is as an American military base, but it's slowly evolving into a tourist hotspot, too. Visitors can explore the island's scattered and characterful villages, ascend to spectacular clifftop viewing points above the Philippine Sea, and visit the historically harrowing - but topographically beautiful - War in the Pacific National Historical Park. And it's also a superb spot for SCUBA diving - descend through a gap in the densely woven coral to explore the mesmerizing Blue Hole, or explore a pair of sunken Japanese warships.
3. Fly to the U.S. Virgin Islands, 1,100 miles southeast of Florida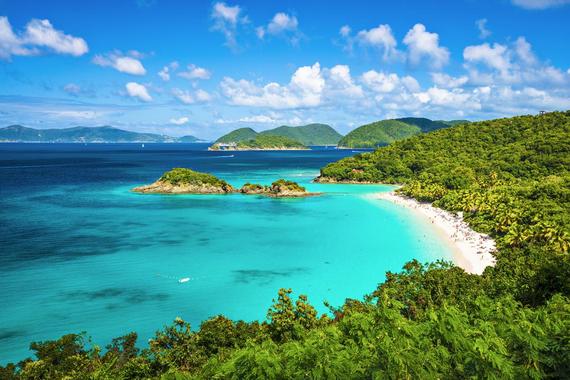 The U.S. Virgin Islands dot the turquoise waters of the Caribbean Sea to the east of Puerto Rico, and are another fabulous option for passport-less U.S. citizens seeking an exotic getaway. Visitors have three islands to choose between, St. Thomas, St. Croix and St. John, each of which offers a unique package of pleasures. Head to St. John for dramatic hiking trails and kaleidoscopic diving sites; hit up St. Thomas's capital of Charlotte Amalie for delectable shopping and dining; and sequester yourself on St. Croix for a luxurious romantic getaway. Just don't confuse these three fragments of forest, sand and rock with the nearby British Virgin Islands, which will send you packing if you try to enter without a passport.
2. Fly to American Samoa, 4,800 miles southwest of California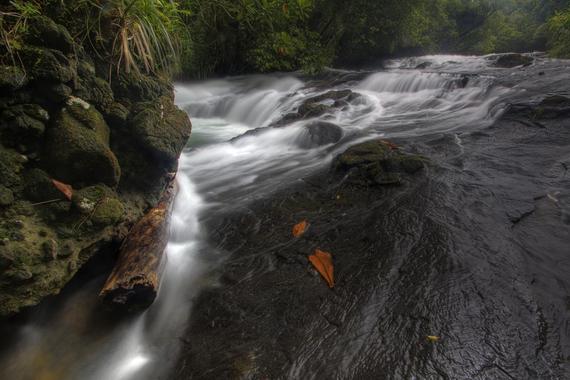 If you haven't got a passport but still have a taste for truly off-the-beaten-track adventures, then American Samoa is an ideal destination. A Pacific archipelago situated east of Fiji, composed of five volcanic islands and a couple of tufty atolls, American Samoa has only a handful of hotels, but the continuing presence of a proudly authentic Polynesian culture. Sail to the island of Ofu to step out onto one of the South Pacific's most spectacular beaches, its white sand framed by towering peaks and the limitless horizon of the blue Pacific. Explore the wild forests, crystal streams and jagged cliffs of the National Park of American Samoa, spread across three of the islands. Then fill your belly and rest your head in Tutuila, the archipelago's biggest town.
1. Fly to the Northern Mariana Islands, 6,000 miles west of California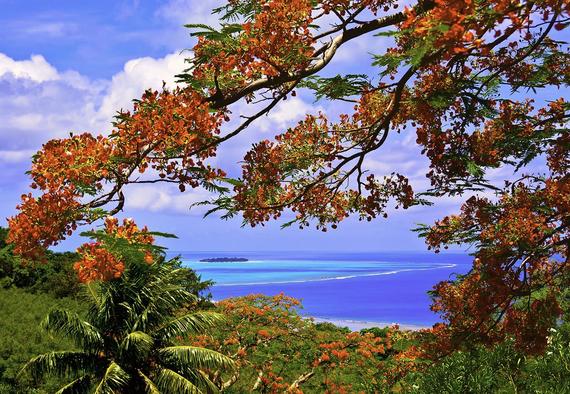 Sprinkled among the Micronesian Islands a little north of Guam, the Northern Mariana Islands transitioned into American hands in June 1944, following Allied victory over Japan in the battle of Saipan. In the years since, the islands have become a small-scale tourist destination, known and treasured by a small handful of intrepid tropics-loving travelers. Saipan is the biggest of the islands, and has several war museums, memorials, and sites evocative of the horrors of defeat. Visitors can easily escape from all this human-made horror by trekking into the wildlife-filled forests, or diving into the surrounding water - the experienced can immerse themselves in the legendary Grotto, a huge limestone cavern inhabited by sea turtles, eagle rays and reef sharks.