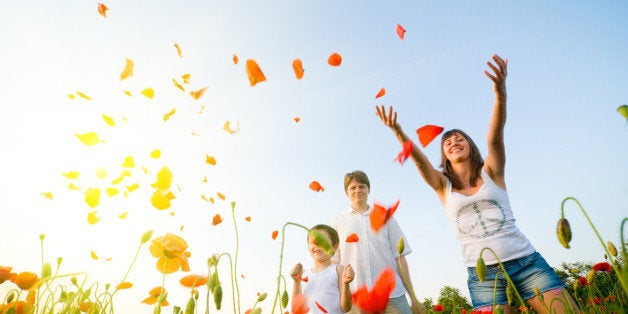 Let's keep it real. Life isn't always pretty and we all go through the natural ebb and flow of ups and downs.
I've come to realize that life doesn't work as a linear cycle; it's a series of highs and lows that are intertwined, irregular, and often unpredictable.
There is, however, a lot we can do to better ride these waves and it starts by setting up some key lifestyle habits. These habits are simple, sustainable, and guaranteed to bring about a radiant life no matter what comes your way.
Yes, it takes a bit of practice for them to become second nature but once established, life's a breeze.
1. Give yourself predictable time off
Life is constantly so busy and a lack of predictable time off can be distressful both mentally and physically. For the past ten years I've blocked out the same day from my calendar each week as a day for me to disconnect and recharge. This means no work, no deal making, and no emails - just a luxurious 24 hours set aside to enjoy, rest, and catch up on life. Granted, having this day off won't always happen but most of the time is better than some of the time.
2. Regular digital detoxing
A digital detox is a dedicated time each day where we disconnect from technology and indulge in the stillness that follows. The time can range anywhere from ten minutes to an hour (the longer the better). What follows is a state of high relaxation and connection with the real world. Most of us spend far too much time attached to our electronic devices and can benefit from hitting the pause button. This simple act serves as a reminder that we don't need to fill in every void throughout the day.
A radiant life calls for movement and Mother Nature. In the spirit of simplicity, this key habit blends both together beautifully. Spending time in lush nature is one of the most calming activities for the mind and body. It's equal parts inspiring and energizing. I love hiking because it really brings me into the present moment which can be hard to do for a busy mind. It's an opportunity to shut down while taking care of the physical body and giving it the movement it needs to stay healthy.
We all have reasons why we're not sleeping enough. And yes, if you have babies or young children at home it can be exceptionally difficult to sleep well. So what I'm offering is a gentle reminder to do what you can to make your sleep the best sleep possible. Some of my favorite ways of enhancing sleep are easy to add to any routine. They include: not eating too close to bedtime, wearing an eye mask, using lavender essential oil, and taking a Magnesium supplement.
I'm pretty sure that most of us get to a point where we become overburdened by too much crappy stuff. And stuff doesn't just mean things. It can mean relationships, a job, certain foods, or anything else that is no longer working for us. It's critical that we find the means within us to let some of it go. Letting go isn't easy but it makes space for more to come. Taking inventory of what's working and what isn't working is a great place to start. Then focus on cutting ties with at least three of the items you can do without. Simplicity is a powerful tool.
Take these five key habits and integrate them into your life in a way that fits with your own lifestyle and priorities. The stronger you build your foundation, the more power you'll have to live a happy, healthy and radiant life!