Whether you're clueless about media production, or the next Martin Scorsese, there are endless ways to get your name out there. Modern businesses realize that success means changing with the times, and adapting your brand to current technology. I'm not talking about changing your business plan. Staying current is all about utilizing the FREE resources out there to bring your brand to where your customers live. Local businesses are going to still get people walking in the door, but not every entrepreneur needs to have a store-front to make money.
Your customers are likely glued to their phones- so meet them where they are... on social media. A successful brand has a presence on EVERY social media platform, AND on their own website. For example, Pepsi just happens to be a household name because of it's long history and expensive advertising campaigns that makes it's logo, font style and colors instantly recognized. Here are five keys to successful branding, for entrepreneurs and start-ups.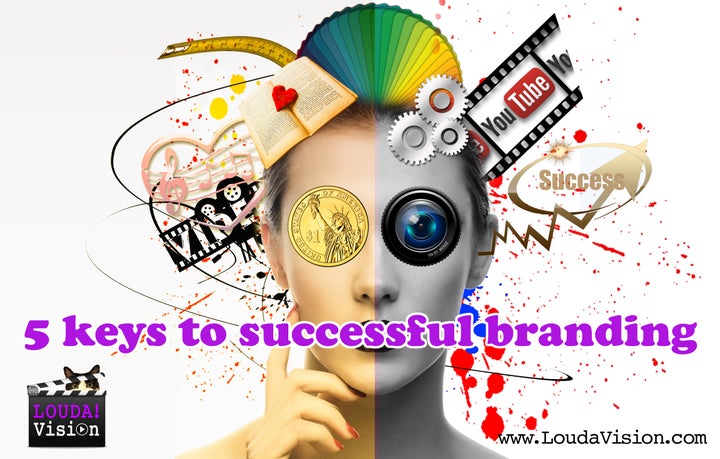 Don't get overwhelmed by social media. Choose Wisely.
For businesses without the history or resources that Pepsi has, you will need to make sure that you have a presence on the social media outlets that your potential customers are using. Not all of them will serve you, so don't waste your time. I would not recommend using EVERY social media platform, but to choose 2 or 3 that are specific to your potential customer. For example, if you are a crafts artist, I would suggest using Pinterest, because that is where people typically look for arts and crafts. Then, I would think about what is that platform lacking in terms of what you have to deliver. For the crafts artist, you may enjoy teaching certain techniques. Pinterest might be good for that, but bigger more complicated projects need video tutorials- so I would suggest using Facebook and YouTube as well. Facebook will be a place where you can share both videos and photos, and because it is so versatile, I always suggest to my clients to start with Facebook. The most important thing when choosing your social media platforms, is to choose based on how comfortable you are using the platform. You can learn to use ANY platform satisfactorily, but if you are passionate about photos for example, I would suggest using Instagram because that joy will shine through in your posts, and you will engage a more authentic audience.
Automate your content for FREE.
When it comes to social media content, Quality is more important than Quantity. In fact, if you are constantly posting mediocre content without much thought, your followers will likely not see value and will unfollow you because it looks like spam. You don't have to be a slave to social media. Tools like Hootsuite can allow you the opportunity to schedule all of your content ahead of time, for FREE.
Remember that a potential customer visiting your facebook page today, for example, will likely only see the last few posts you've shared. Re-sharing content is OKAY. Bonus points if you re-share content as it relates to something currently relevant in the news. For example, in October, I would suggest using content related to Halloween, and using the hashtag.
Consistency is not only key, it's the lock, the door, and the digital store-front for your brand.
The number one way to be recognizable is to be consistent. Don't confuse your potential customer by having different names, logos, banners and branding in all the places you live online. That would be like Pepsi changing their name and expecting the same loyal customers to still buy their products. Make sure your visuals are the same on each social media platform, and even matching your website. This includes your logo, banner (AKA header image, or cover photo), and your branding color(s) and font(s). I suggest having no more than 3 branding colors, and no more than 2 fonts (1 for a headline and the other for your body text). The logo and banner should incorporate these fonts and colors. Websites don't always have a large availability of font styles, so when it comes to writing blogs, it's okay to have a basic font for your body text. It's the logos, banners and images that should ALWAYS stay consistent. The tricky part here is that each social media platform has a different set of specifications and requirements for your banner and logo elements. For example, Youtube's banner is much more wide and shorter in height than Facebook's banner. Start by creating your website banner, then download specs for your social media platform banners, and customize your design slightly to fit the specs. Unfortunately, each platform has different specs, so you will likely have to make a few different versions. You want to make sure if you have a photo of yourself in the banner, for example, that your head is not cut off, and that text is fully visible on desktop AND mobile devices. Also, look out for redundancy. Your website banner does not need your web address on it, because people are already there- but your social media pages do! Don't try to cram a bunch of keywords into your banner image and logo. Keep it clean and stick with your branding colors and font.
Bonus Tip: Search engines (such as Google or Yahoo) do not recognize the text content in your photos. So if you have important keywords or copy to share, make sure it is written as text on your websites, and not just in your banner or logo image. Don't jam pack your banner or logo with keywords, because it doesn't get read by search engines anyway.
Logos are important. Be original.
There are sites out there like Fiverr.com that claim to create custom logos for $5. I've done that about three times and found that these "experts" are just taking stock images with little care, and giving you a very basic result. It isn't customized, it won't be what you're looking for, and it rarely ever helps you build brand recognition. Here's why... For example, most film production companies will ask for a film clapper, a film reel or a camera as the imagery in their logo. If you use a stock image site like Canva to create your logo, you will have a limited amount of film-related images to choose from. Every film production company is going to look on Canva and use these images for their logos, so by the time you show up wanting to create something unique- it's too late. That image will already be taken and likely is being used by your direct competition. Think about it- If you have the same logo as your competition, with just your name switched out- how will you stand out? What makes your potential customer want to buy from you rather than the other five companies with the same exact logo?
Search engines aren't doing you any favors when it comes to putting your content high-up in search results (unless you pay them to do so). And people don't spend much time searching before deciding who looks legit, and who doesn't. Your logo and banner is your first impression. Don't give potential customers a reason to go with the competition. I always recommend hiring a professional to create your high-end LOGO, so you have a custom, personal design. Click here to get a custom, high-quality logo and banner for your website.
Know when to DIY (do it yourself), and when not to.
When it comes to branding, it IS possible to do it yourself. However, don't be fooled into thinking that people who are super-active on social media don't have help. Lots of entrepreneurs have interns, and even hire virtual assistants who help with various aspects of their business.
There are a million things to do as an entrepreneur, we can't always do it all ourselves. Don't be afraid to ask for help, and use the tools out there to enhance and empower your social media sharing. Outsource the parts of your business that you do not enjoy doing. BUT be clear on how it's done in the first place so when you do hire someone, you are knowledgeable about potential errors or mistakes that can occur.
I believe that we can learn almost anything. There are just some things that are better left to professionals. For example, I teach video production and podcasting to various people at all skill levels. Some people really enjoy doing their own videos, and depending on their goals, video might be the perfect way to engage their audience. But remember, people don't spend much time looking in the search results before deciding who looks legit, and who doesn't. If your logo and banner is your first impression, your videos are the second impression. Don't give potential customers a reason to go with the competition. You can certainly have videos that you've produced yourself on your website, YouTube channel or social media. Your videos don't need to cost a lot of money to produce- as long as the content is there and consistent with your brand. I suggest having at least 1 professionally produced video that introduces and explains your brand. This video should be strategically placed as the main video on your YouTube channel, featured and starred on Facebook and other social media sites, and shared OFTEN. This will help build that impression of your brand as high-quality, and it will bring your potential customer to your website. From there, you can go nuts creating as much content as you want with your iPhone, because you've already hooked them.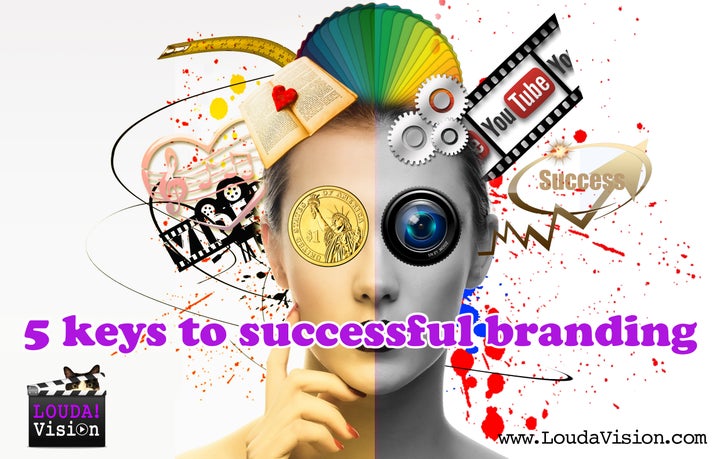 Related
Popular in the Community