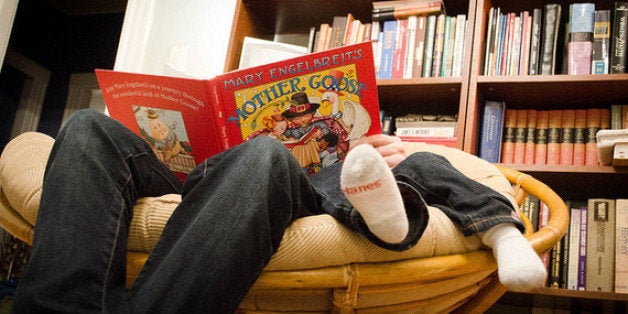 I was 17 years old when I met the woman who would become my wife. I was young, but knew how incredible she was, and that I would do whatever it took to have her in my life.
She hated me at first. She was my manager at Burger King and was not shy about putting me in my place. What started as hate turned to tolerance, then friendship and eventually love. We married the day after I turned 18.
A year into our marriage, our first child was born. We thought we had this parenting thing in check, but quickly found out we had no clue what we were doing.
The first few years of being newlyweds, having a child and the craziness of life were difficult. We struggled with living paycheck-to-paycheck; we separated for a time and almost divorced. We dealt with the death of some our parents and grandparents.
We survived, and our kids are now 15, 13 and 12 years old. They have grown into more than we could have ever hoped for and impress us every day. Being a parent requires sacrifice and taught me these five valuable life lessons.
1. It's not just about me
As parents, we put the needs of our children above our own on a daily basis. We love them and want to give them all the things we never had. This everyday lesson applies to other areas of our life.
As much as there is something inside of me that wants to be the center of attention, I learned to fight it and realized there's more to life than me. Once I took the focus off myself, I was able to see the kind of life I wanted to live.
Kids are kids. They try to get away with things and drive us up the wall at times. They teach us patience whether or not we want to learn it. I was a very impatient youngster with a short temper. A year into parenting our son, I finally understood what real patience looks like. I learned that even though it's not easy to attain, patience was possible. It's a lesson that's helped me navigate hard times.
3. I have to be fully present
Life is short. We only get one life to live, and time is the one thing we can never get back. Too many times in life, I was physically there, but my mind was somewhere else. I missed the precious little moments in my children's lives because I was distracted with my garbage.
Parenting has to be active. If you take your focus off of your children, especially when they're young, bad things can happen. Parenting teaches you what it means to live life fully present in each moment. It teaches you to cherish those moments.
4. My actions are more important than my words
For years, I told my children their dreams were possible and to shoot for the stars, yet I wasn't even shooting for the sky. I was stuck working 60 hours a week at a job I hated. As much as I tried to keep it at work, I brought the stress and anger home with me.
In 2011, I said enough. It took three years, but I was able to quit the job and live out my dream as a writer. I felt a weight lifted off my shoulder, and my kids noticed the difference.
Our children see more than we think. We can tell them what to do, but they will follow the actions we take. Our actions will outweigh our words. I had to get honest about what actions I wanted my children to see and follow. Making big changes is hard, but it will pay dividends in how your children develop.
5. Live each day as if it were the last
My father died unexpectedly at 54. His death was a shock and wake up call. He died with so much regret in his heart and begged me not to do the same.
Our children grow up so fast and before we know it, we're sending them off to live their life. The death of my father taught me that I'm not guaranteed a moment past right now. None of us is guaranteed anything; we only get once chance to live life. Being a parent taught me that I want live each moment as if I weren't going to get another one.
Anyone who says parenting is always enjoyable is probably exaggerating. Kids are a joy and privilege, but they're not alway easy. In fact, there are times when they make us want to pull our hair out.
Parenting takes a lot of fortitude and patience. It teaches us valuable life lessons that we hope to pass to our children some day. That's how they will thrive and have a better life.
You may be going through a difficult situation right now, don't lose hope. Do the best job you can and teach your kids the things they need to understand about life. They are your legacy.
What has parenting taught you about life?