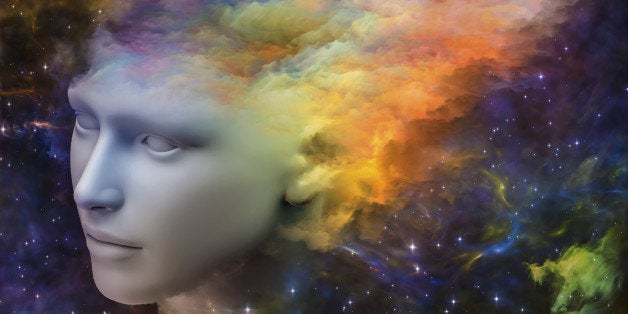 In memoriam of David Robert Jones, aka David Bowie (1947-2016)
The news of David Bowie's death left a creative void for the music industry and admirers. Most fans around the world did not even know he had been battling cancer. Bowie lived a life of distinguishable, unparalleled oddity and artistry to the end. And even in death he was creative, and so unpredictably yet undeniably Bowie. Below are five lessons and quotes for creatives from David Bowie's remarkably imaginative and prolific journey.
Produce until you die and even still keep going. Be creative and keep creating, so that even after your death you're still prolific and you're still speaking. I remember explaining to someone once that it's my hope to leave a legacy for my son. That legacy would include life lessons and teachings, faith, and memories, but I've also always believed in the eternal power of writing, and publishing books and articles. For me, a good book on a library shelf, resting on a mantle or by the hearth, or even in archives online is a way to leave a legacy. Written content can be read time and time again. When we open a book written by someone who's no longer with us, it's like holding their hand for a bit while they share their wisdom or creativity with us one more time. Keep making whatever your own unique, creative soul wants to create.
David Bowie's death actually coincided with the release of his 25th and final album Blackstar released on January 8th, 2015. Of course there are dozens of other albums and projects that will live on. If you're committed to never stopping, then whatever it is you're dedicated to will continue long after your gone. Are you producing things that will make a noticeable impact, and will those things outlast you?
"I'm not a prophet or a stone aged man, just a mortal with potential of a superman. I'm living on." -- David Bowie
Be willing to change while remaining true to yourself. It is indisputable that David Bowie thrived on his ability to evolve. He was more than willing to change, create, or reinvent. He seemed to live for forging a new reality with his incredible imagination. Most times when he did so it was a success, or at the very least he created a stir.
Over the decades David Bowie re-imagined his craft, his music, and his creativity. I'm not sure his commitment toward fluidity, change or flexibility was necessarily strategic, but he seemed always to remain true to himself in the midst of it. He was never fearful of trying new things. Changing while staying the same is a challenge but it will make a difference in the long run. What new or innovative things are you imagining? Is there anything you're considering changing right now?
"I had to resign myself many years ago, that I'm not too articulate when it comes to explaining how I feel about things. But my music does it for me. It really does." -- David Bowie
Be unique. Aside from being creative and continually producing solid content or projects whatever the creative outlet, creatives must find ways to stand out. Scores of people in every business or industry are doing similar things. Albeit, some people are creating better content than others. Still it's crucial to find something that sets you apart in the midst of all the noise. The argument could also be made these days that "excellence" is also unique these days. What is it that sets you apart in your space?
"I find only freedom in the realms of eccentricity." -- David Bowie
Explore what others are doing. Bowie listened to everything from Elvis to Little Richard, and over time learned a dozen different instruments. He was able to produce and express his creativity and ingenuity across musical genres. So what about you? If you're a writer you need to be reading other authors. If you're a sculptor you need to visit some galleries or some shows regularly, or even take a class. I've never understood why so many creatives avoid taking classes, courses, or webinars. There's so much to learn, and I'm a firm believer that very few people if any, ever "arrive" to the point they couldn't learn from what others are doing. Who are the mentors and influencers in your life? What's the last new thing you learned?
"Frankly, I mean, sometimes the interpretations I've seen on some of the songs that I've written are a lot more interesting than the input that I put in." --David Bowie
Stay humble. Don't accept recognition just because, and if by chance you do get recognition, don't let it go to your head. Hard work, commitment, and dedication, are pre-requisite to success for creatives. When my son was younger, he was always confused and confounded when he'd receive a certificate, trophy, or ribbon in sports for simply participating. Set your eyes on bigger things. Focus on the goal or the dream you're after and don't get side-tracked by trivial, or fleeting recognition. When you reach the pinnacle of achievement in your area, you may or may not even realize it, but that shouldn't be why you do it.
In 2000, David Bowie turned down a CBE (Commander of the British Empire) recognition and famously responded, "I seriously don't know understand what it's for." Just a few years later he was extended the honor of being knighted but refused that as well.
Creatives don't simply produce just to produce, neither do they create things for fame. Every creative has an mysterious and relentless drive to imagine and do--The most intrinsic need of any creative or artist is the need for people who appreciate their art or the process. I love it when people read something I've written and it stirs a question or a realization in them, or it inspires them in some way. That's success.
"Fame itself... doesn't really afford you anything more than a good seat in a restaurant." -David Bowie
Farewell, Ziggy Stardust.
Calling all HuffPost superfans!
Sign up for membership to become a founding member and help shape HuffPost's next chapter