When we think of innovation, startups, ideas, and changing our communities for the better, it is safe to say that most of us wouldn't think to look for these answers in Cleveland, Ohio. We think of big, well-established startup scenes like San Francisco, New York, Chicago and Austin. Over the past 4 years of living in a startup hub, hearing pitches, and connecting with community leaders on a daily basis, I was blown away at the Accelerate 2015 event in Cleveland, Ohio.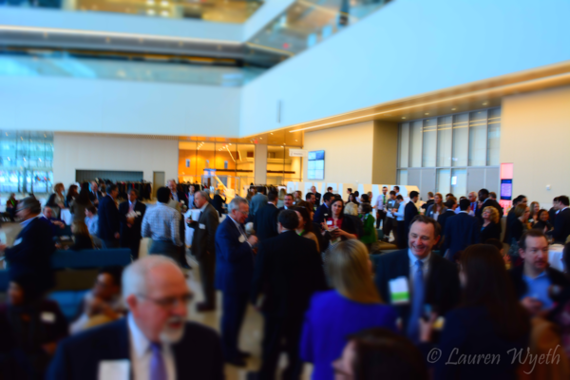 Imagine Shark Tank meets Ted Talks, with 25 community members pitching their ideas for civic change to create positive impact in the Cleveland community. The pitches were broken down into 5 important categories for any city: Community Change, Economic Development, Educating for Tomorrow, Quality of Life, and Transformative Arts and Culture. Only one idea from each category was voted into the finals to compete for the chance to win $5,000 towards bringing their idea to life by winning the most votes from the 450 community members and leaders in the audience.
I was moved in a profound way by not only the ideas, but the raw passion of the finalists to create change, and even more blown away by the support from the well-established sponsor, Bernie Moreno Companies, who ended up giving each finalist the full winning prize money to bring an idea from each category into existence for the Cleveland community.
This experience fostered 5 lessons for cities that want to foster and accelerate great ideas into civic change for their communities.
Ideas need leaders with a burning passion to see them succeed.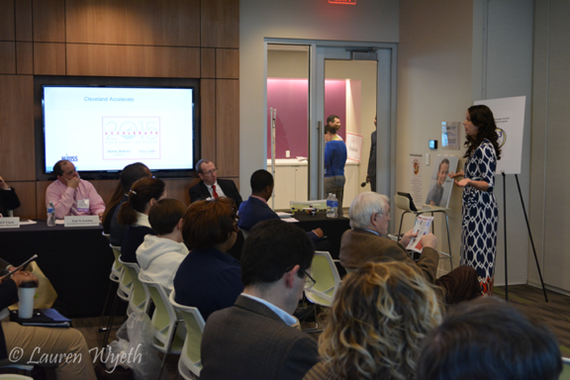 I have never been to a pitch competition where each and every entrepreneur had such a contagious and inspiring passion to not only see their idea succeed, but for why their idea should exist in the world. Ideas need people who will do whatever it takes to bring the idea to life, because they are driven by the positive impact it will have on the people it is designed to help. One of the finalists, Mollie Verdier, created a platform where children with special needs teach other children with similar needs skillsets to succeed in life. Her idea alone is tremendously worthy and needed, but it was her undying, raw emotion behind why she wanted to see her idea succeed that moved not only myself, but I will so boldly say the entire audience to want to help make it succeed. A leader needs to have the drive to find the resources, talent, and support it needs to thrive. Individuals with a passion like hers are guaranteed to bring all of these necessary elements together.
The way an idea is pitched matters.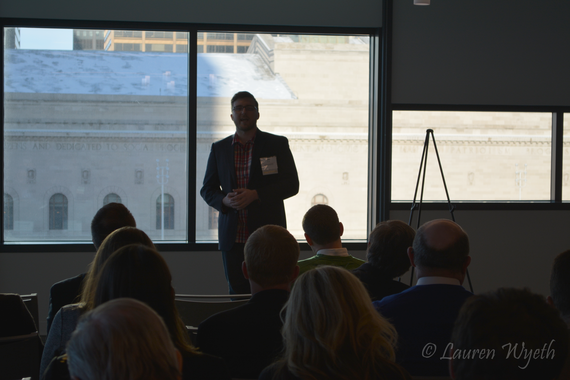 I've seen hundreds of pitches at this point in my career, and I was still wildly impressed and excited by the pitches I saw at this event. For an idea to be heard, it must be pitched in a way that is heard by the audience. The presenter of the idea must be able to capture and hold audience attention. Chris Webb's pitch was a testament to this truth, as he shared during his pitch how he honed his speaking abilities in college to be able to capture support for the community he loves and share his ideas vividly and effectively. Another important element of pitching an idea is the ability to share the story behind why the idea was born and why it matters. Bob Sferra inspired and moved the audience by crafting his pitch around the story of how his first hand experiences with homeless youth in the community gave him the idea to create change, and how this idea could positively impact their lives for the future. The lesson: the way an idea is conveyed, and the story behind it matter.
Ideas need platforms that allow them to be heard by the community.
What was so unique about Accelerate 2015 was that it created an opportunity for any person in the community to share an idea in a room full of leaders and community members with the ability to help foster the idea to fruition. Cities need to have these types of platforms accessible to the community for ideas to be heard. One person can bring an idea to life, but it takes a community of support to bring sustained success, and the ability for the idea to create positive long term impact in the community. Ideas need both catalysts, and the persons with the abilities to fund, connect, and grow the idea to its maximum potential.
Successful businesses and community leaders must give back to new, emerging ideas.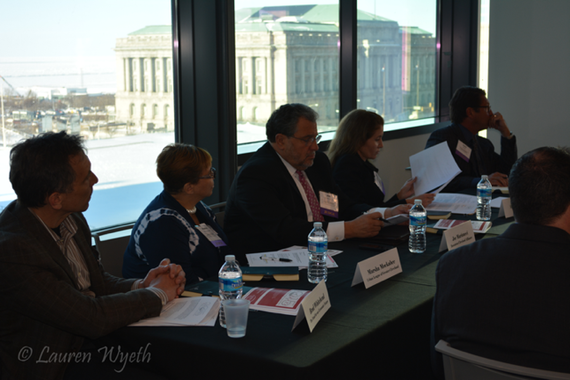 As I mentioned, an idea can only go so far without the necessary funding and support it needs to scale. A city needs leaders and successful businesses to reach out to these new entrepreneurs, and create both funding and mentoring opportunities. What good is a business's success if they aren't giving back to others with the potential to create even more positive change in their community? What good are community leaders if they are not willing to give some of their time and resources to nurture new leaders that will join the mission of helping their city become an even greater place to live? If a city wants to see growth and innovation it must learn to give resources to the people who want to drive that change.
Collaboration is the key to success.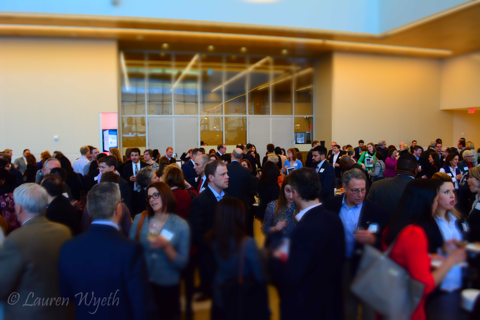 Every idea is multi-faceted, and requires different areas of expertise to successfully launch and exist in the world. Every problem is multi-faceted, and requires different areas of expertise and thinking to find a long term solution. This event reminded me of the importance of collaboration across industries to find new, innovative solutions that drive long term change in a community. What I have found is that the more diverse people and skill sets are within a conversation, the more successful ideas and solutions come from those types of interactions. You never know who you will meet, and you never know who will have the missing puzzle piece that will solve your problem. Instead of networking, cities need to create more events that offer the opportunity for creative brainstorming sessions with a multitude of individuals.
Calling all HuffPost superfans!
Sign up for membership to become a founding member and help shape HuffPost's next chapter