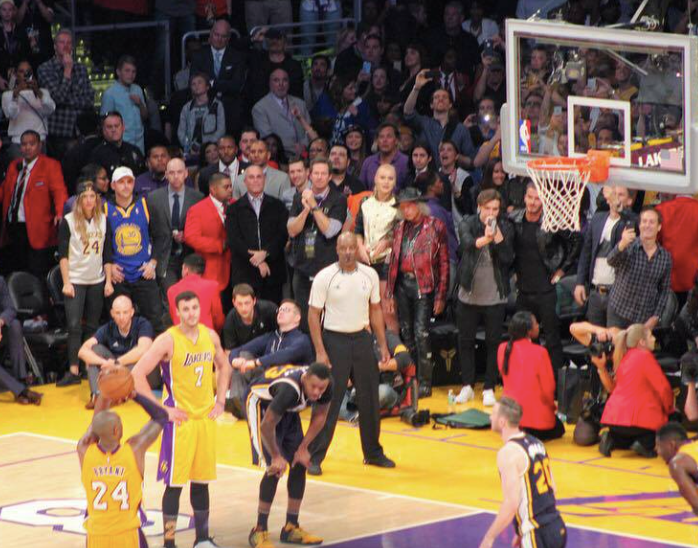 When it comes to having true, natural grit, there are very few individuals that can compare to the newly-retired basketball legend, Kobe Bryant. Whether spectators loved him or hated him, there is one thing that no one can deny about the superstar—he has one of the most impressive work ethics in all of professional sports. For years stories have emerged about just how hard and how much Bryant works to keep himself in top physical shape and to continue to improve his game. In short, if you want to learn something about grit, no matter where you are looking to apply it, there is no better person to look to than Kobe Bryant.
It can be really easy to make promises and commitments. It can be really difficult to keep those commitments, especially when times get tough. IF there is one lesson that any spectator can really take away from Bryant's long career with the Los Angeles Lakers, it is that he knows what commitment means. Even when he was the best player in the league, even when the Lakers struggled and even when he could have gone somewhere else, Bryant kept his commitment to his organization and stayed with his team through it all.
You Need to Work When No One Else Is
There is a now famous story about Kobe Bryant's workout regimen that was highlighted when he was training for the Olympics. A short version of the story highlights how Bryant got up at 4:15 AM to do conditioning, weight training and to shoot and make 800 shots, all before practice began. Bryant got up, practiced on his own for 7 hours before anyone else on an Olympic team showed up to start. Bryant wasn't out-practicing with everyday people, he was out-practicing with the best basketball players in the world. However, for the then 34-year-old, this was normal.
Tenacity Will Always Help You in the End
Bryant faced his fair share of setbacks, especially in his personal life. With a criminal case, struggling marriage, loss of endorsements and a highly-publicized fall from grace all looming over him, many thought that Bryant's game would struggle as well. It did not. With hard work, he managed to rise above the drama in his personal life and find success in his professional one.
It is so important to have a vision for your life and for your future, and to have something tangible that you are trying to work towards. This is one of the best ways to turn those goals into reality is to have a clear vision that you use to motivate you towards success. This takes a unique type of tenacity in order to really verbalize and visualize these goals and put them out in the world without worrying about what others think or say.
Kobe Bryant always loved the Lakers and often talked about how growing up his biggest motivator was imagining himself as a Lakers player. He was drafted by the Hornets and traded to the Lakers right away, where he got to spend his entire career. He is a great example of visualizing your dreams and sticking to them.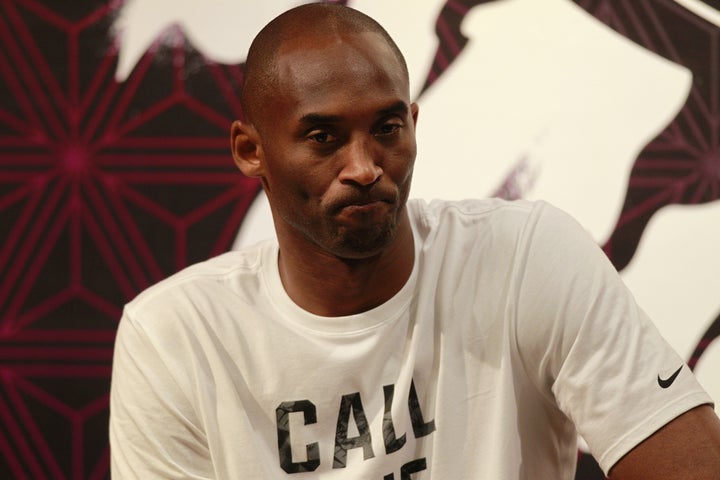 Look at Challenges as Opportunities
One of the key things that any person can take away from Kobe Bryant's success it is his ability to take challenges and turn them into opportunities for success. Late in his career, after suffering from an Achilles tendon injury, Kobe managed to face this challenge head on. He dug deep, had confidence and came back from his injury at a time in his career when most people just assumed he would retire.
Challenges shouldn't cause you to give up, they should push you to grow stronger as a person.
Even if you weren't a fan of Bryant's during his long and exciting career with the LA Lakers, there is no denying the raw talent and incomparable work ethic that this athlete has. Keep these lessons on grit in mind whenever you need a little pick-me-up and just remember the fortitude that this iconic player has had over the years.
Calling all HuffPost superfans!
Sign up for membership to become a founding member and help shape HuffPost's next chapter
BEFORE YOU GO