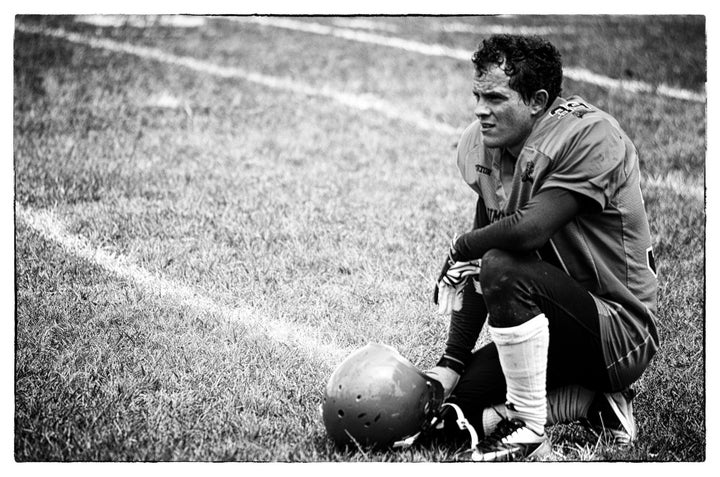 It was 2011, seven years after I graduated from college.
My dad died decades ago, and my family of six was dependent on me to provide bread and rice and to pay for electricity bill at the end of every month. But I had no job, no side business, no nothing; so I decided that, if I truly want to survive, provide food for my family, I must get creative, start a business.
In no time, I discovered freelance writing business and launched my freelance writing career on Elance -- now Upwork. My first 1-2 years working on the platform was messy. I wrote terrible content for my clients. I failed (a number of times). I cried. I questioned my entrepreneurial abilities.
I'd go to the drawing board again and again and again, trying to pivot my business strategy and carry on. I learned a lot of things from my entrepreneurial journey. And I want to share only five most important lessons I learned with you -- they'll reduce your risk of failure.
1. Start on a small scale
When I started, I thought building a business was about having a huge amount of capital and getting everything perfect from day one. So I set out hunting for money to buy the tools necessary to power my freelance writing business.
I began from my family. I was lucky enough to get some money from my uncle and buy a new ASUS laptop. Next, I borrowed some money from a friend; bought a USB Wi-Fi dongle and 3-month Internet subscription from Etisalat.
And started bidding for jobs on Elance like crazy.
With no writing job in sight, for the next 2-5 months, my excitement waned. My new laptop didn't get me any client.
Years later, I realized that what I should've done was not to buy the new laptop or even launched my career on Elance from the onset, but to:
1. Promote my writing services to my local prospects
2. Get some experience (and writing samples)
3. Register on Elance to compete with the world
Whether you're starting an ice-cream business or a consultancy firm; start on a small scale.
1. Start with your local prospects
3. Compete with big names in your industry
These are the simple steps for a good start, but they're just the beginning.
2. Get your pricing right
New, inexperienced entrepreneurs sell low-priced products. For example, they may decide to sell a beautiful, high-quality hand-made bag that's worth $199 on the market at the rate of $29.
The general logic behind the decision of these amateur entrepreneurs is this:
Our prospective customers love cheap products
Our products are cheap
Therefore, our prospective customers would buy our cheap products.
Well, they're dead wrong.
I know this too well. In the past, when I used to sell my writing services for $1 per article, I didn't get a tsunami of clients knocking on my business door. On the other hand, my brother, Bamidele Onibalusi, who is charging $100 per article, has many clients paying for his valuable content.
Because he's confident of his writing services (see lesson no. 3), and he's fully conscious about the positive impact his content has on his clients' businesses.
3. Develop self-confidence
You'd think that this has nothing to do with running a business, but it does.
When I started my freelance writing career, I had no confidence in myself. It was a scary world for me -- a freelance writer from Nigeria -- to compete with native speakers. Worse, in their job posts, some clients emphatically state:
"Only native speakers, please."
Things like that make me stop bidding entirely for projects that come from the First World clients. That slowed my business of course. But later, when I had some successful jobs and samples to brag about, my confidence grew, my insecurities disappeared.
I started bidding for jobs posted by clients from the developed countries. And it paid. Big time.
Stephen Wyatt, a U.K.-based client and the founder and CEO of Write Learn Earn, hired me, coached me, and mentored me for years. He even introduced me to some U.K. and U.S. clients and writing markets.
All these wouldn't have been possible if I hadn't braved up and bid for his project.
4. Learn the art of negotiation
Unfortunately, I didn't take negotiation seriously when I started my freelancing business years ago. I was all about closing any deal that comes my way.
Time after time, clients would respond to my proposals but beat my rates down, turning my enthusiasm into frustration. In the middle of every negotiation, a nagging fear would evoke a diffident voice in my psyche: "Suhaib, don't say no to this offer; you need this money."
And I'd give in to the disgraceful $1 per article deal.
Silly deals fueled by fear can't grow a startup. It's like traveling by sea in a leaky boat. Rather than take you to your destination, the boat will sink you deep down the ocean and your journey will completely collapse.
Here's how I learned a better way to negotiate:
I determine what I want to make (even before I start negotiating with a client)
I remain very confident throughout the negotiation process
I go very high (at the start)
Try these tactics, and see what I mean.
5. Adopt consistent marketing campaign
For some entrepreneurs, marketing means spending big bucks on Facebook ads or tweeting a product page for a day or two, and then get on a couch, coffee in hand, waiting for a new sell to kick in.
When I launched my first writer site (it's dead and buried a long time ago), I began to market it through guest posts. However, I'd stop after getting few clients, and I'd get back again, then stopped for a while, and kick-start the campaign again.
It never worked for me; however, I learned two things from that inconsistent marketing:
1. Marketing process brings in newer client
2. But inconsistent marketing cripples the client's flow
Getting zero client and customer and failing to provide bread and rice for our family is really painful. Despite my initial failures, I keep going, keep struggling even harder to build a lasting business and live a free life. You too should keep going.
Don't quit with the world of entrepreneurship, even if your first startup was a mess.
Don't lose yourself in hopelessness when your prospects ignore you for a month.
Don't bury your ideas in procrastination when your first marketing returns zero sales.
Instead, identify your past misdeeds and make sure you avoid them in the course of building your new venture.