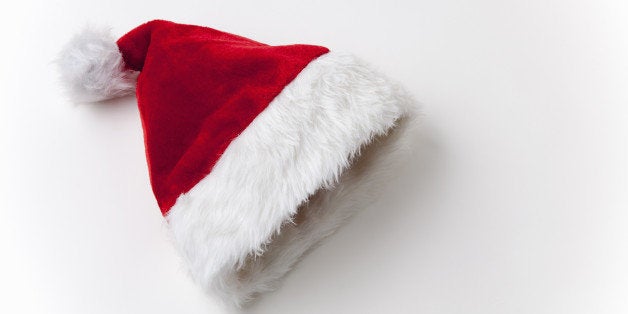 Employee loyalty begins with employer loyalty. Your employees should know that if they do the job they were hired to do with a reasonable amount of competence and efficiency, you will support them.-Harvey Mackay

As a natural extension of my recent article regarding the lessons we can learn from Santa regarding customer experience, I wanted to share my children's comments about why the elves choose to work for Santa and what makes them happy in their work.
It is absolutely worth noting here that employees are the ones who deliver on customer experience promises. An organization can have all of the vision in the world, but without a highly engaging and empowering workplace, the vision remains on the paper on which it was written.
Through my younger children's mouths, here is what Santa does all year long to create an environment where, as Gallup calls it, the elves put forth "discretionary effort" to ensure the little girls and boys of the world have a great Christmas experience:
1. He makes them feel important and cared for.
My 8 year old thinks that the elves work so hard for Santa, because,
He gives them clothes to wear, food to eat, lets them have hot cocoa and sit by the fire and Mrs. Claus makes them nice sweaters.

In short, the elves remain loyal to Santa, because he makes them feel important and cared for. No matter how many elves there are, they do not feel invisible or like a number.
Do you do a good job of doing this? I know that we can all be better in this area. This is really one of the most basic needs for all employees. Organizations cannot pass "Go" without meeting this basic need.
2. He empowers them to do what they enjoy and do best.

This one came from my 8 year old again.
Santa just leaves them alone and they make all of the toys and they love being creative and making all of the toys they want for all of the kids.

Wow! This one is probably one of the toughest areas for managers. Hold off on micromanaging your employees unless they have proven that they need more on-the-spot supervision.
Even my 8 year old gets that employees want to be in a role - working for an organization - that values them and trusts them to do what they do best, allowing them the flexibility to innovate and delightfully surprise customers.
That's what Santa does and the elves delight us all!
3. He gives them what they want and need when they need it.
This one came from my 10 year old who, you will notice if you read my last article, had a very similar take on why he, as Santa's customer, is delighted by Santa's customer experience efforts.
This really does show that the employee and customer really want some mirror image things: Give them what they want, when they want it.
We all know that this is not always literally possible, but the point is that we ask them what they want and then we actually do something about what we heard them ask for.
4. If they don't do their job well, he tells them how to do better and holds them accountable.
I found this very interesting and this came from my 10 year old again.
If they drop a toy or break a lot of them, then he should punish them or show them a better way so they don't break them again.

This is the part of employee experience that does not have flowers and butterflies all around. Once you, as the employer or leader put your best foot forward and actually listen and try hard to meet their needs, employees have to be accountable to deliver results.
Yes, it is still your job to train and coach them early and often, but you and your employees are partners and both have a role to play in delivering on those customer promises.
Have you established people-centered ways to keep the organization accountable to deliver on your brand promises?
5. If they do a good job, then he rewards them.
This one was my favorite and came from my 5 year old. (You are probably wondering...goodness gracious, how many children does this woman have!?)
Mommy, if the elves do a good job and get all of the presents ready to deliver to us, then Santa gives them a present too.

I thought that his comment was very sweet, and really does underline the importance of recognition in delivering a compelling employee experience.
Recognition should not be left to chance. Organizations should make sure that consistent employee recognition and appreciation is a part of their overall employee experience strategy.
_____________________________________
This is a fairly intuitive list, but as some of my readers from my last related article implied, children don't need to conduct research or get a college degree for all of the pearls of wisdom they provide.
It just comes from the heart.
_____________________________________
I would invite all supervisors, managers and leaders of all titles to follow "Santa's" lead when interacting with your teams. Know that for all of the dreams and desires that you can put together for your organization, your employees have dreams and desires too. Once you truly decide to align both, you will see engagement rise along with retention and revenue. Have fun changing lives!
_____________________________________
Please do share any of your comments or insights with the rest of the readers. I love collaborating with others. I learn a lot from you!
_____________________________________
You can also sign up for our newsletter here for great tips and stories meant to inspire customer & employee experience action!
Calling all HuffPost superfans!
Sign up for membership to become a founding member and help shape HuffPost's next chapter