Mothers are the ghosts in many family albums- the facilitator of the photos but never the star.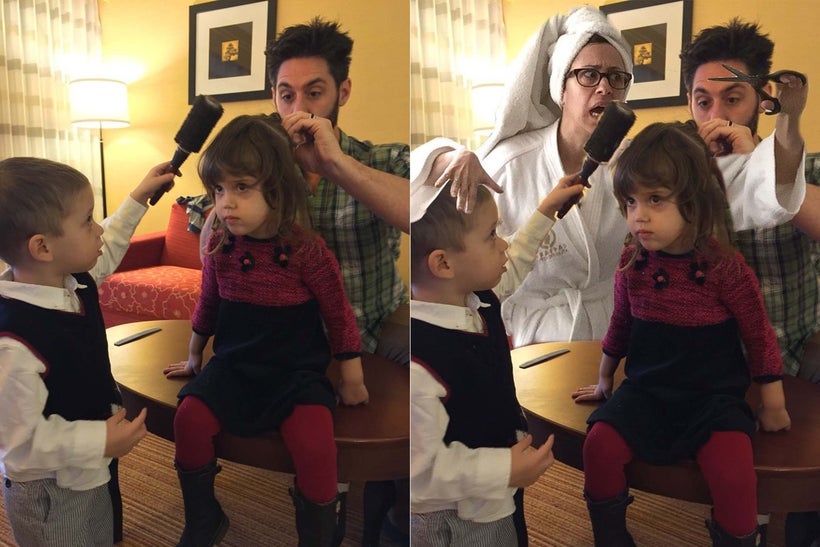 After seeing how moved families (that had hired her) were when viewing the photos she had captured, she decided Motherhood In Focus should focus on single mothers who couldn't afford her services. With the support of Babble, she grabbed her camera and spent five months stepping into the un-posed lives of 23 families, immortalizing equal parts silly and poignant moments.
Ahna eloquently explained why she selected the families of low-income single mothers as her subjects, saying, "In their fight to provide a better life for their children, there is certainly no room in the budget to hire a photographer. There is no proof, no tangible memories, and simply no photos of them with their children."
The following photos reverberate with the raw love that serve as the oxygen for these families, daring the most stoic amongst to not shed a tear- but, these photos don't just exist to tug on a few heart strings and elicit some laughs, together they create a rich tapestry of lessons we can layer into our own lives. 
Here are some gems you can glean from this project.
1. Single Moms Are Ultimate Badasses. Single mothers possess a fascinating alchemy of vulnerability and rock solid strength, slaying the challenges of child raising with laughter, tears, hard freaking work, cuddles and wordless love (that often needs to be sprinkled with some full-of-words tough love!)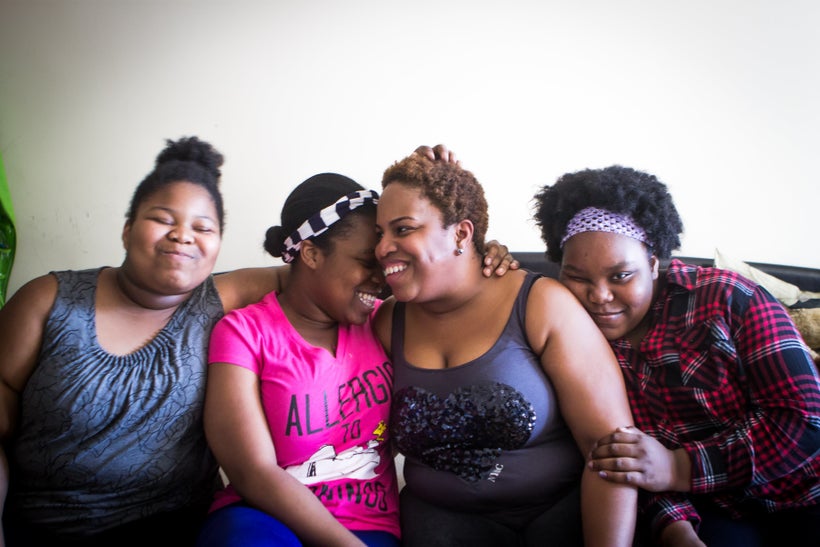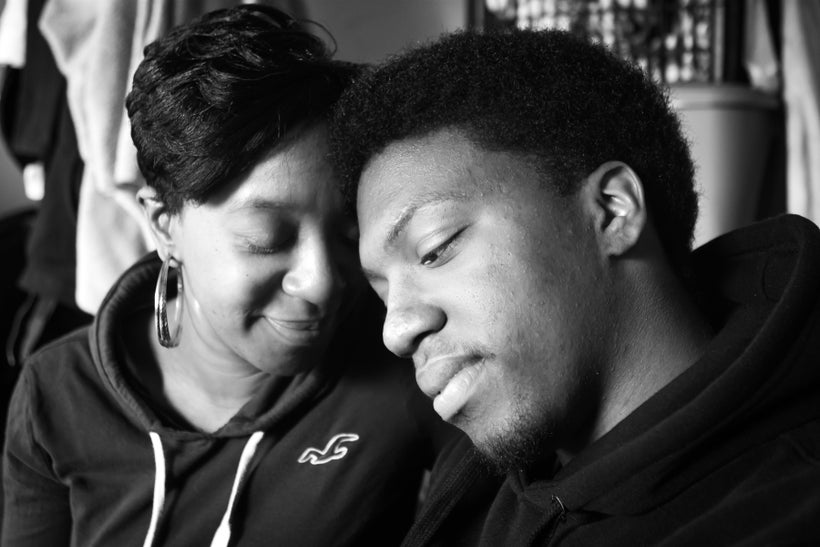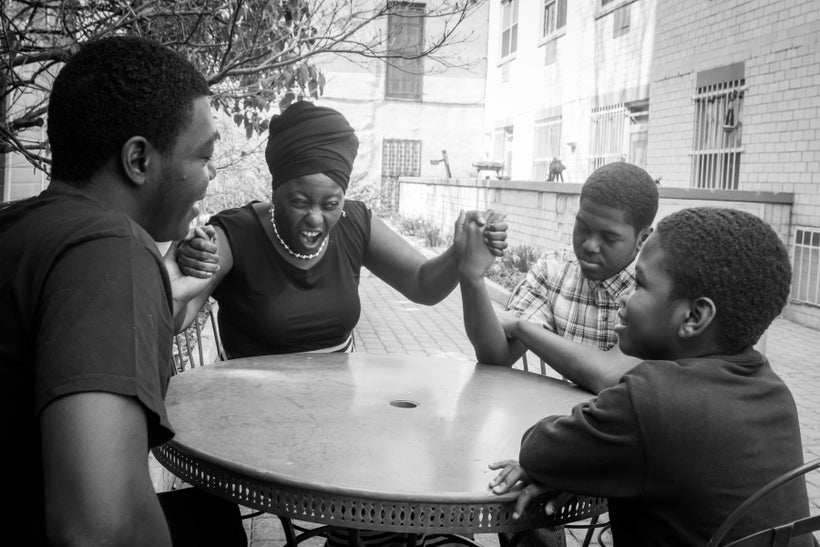 2. You Can Have Fun Anywhere. Our bank accounts are not the guards to fun- all we need is a willing heart, easy laugh and rad people around to really fall in love with life- to giggle, to be silly, to be joy.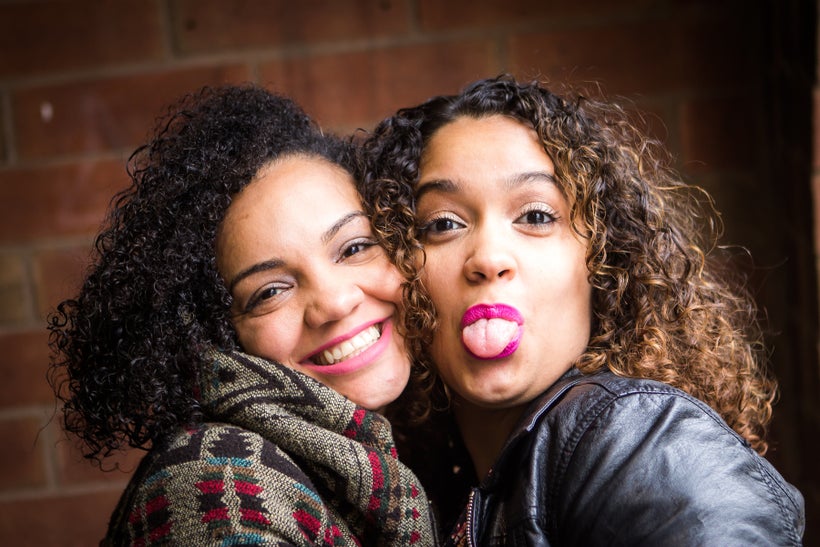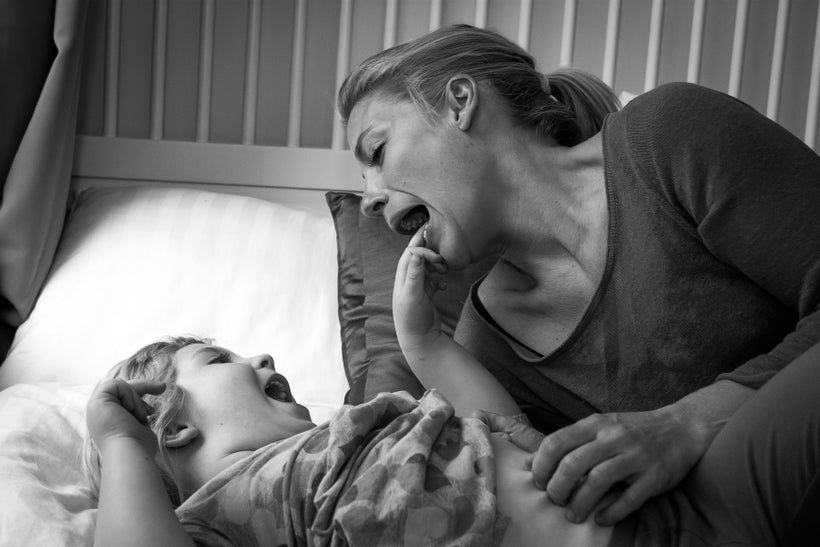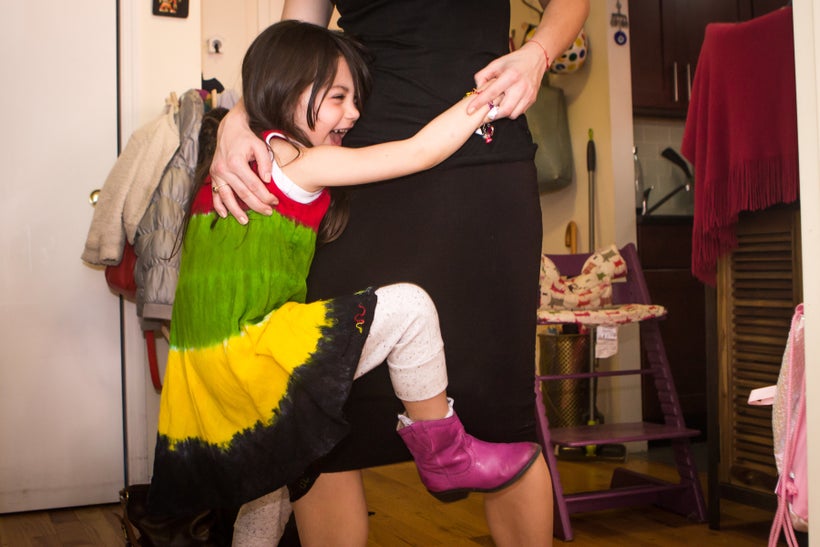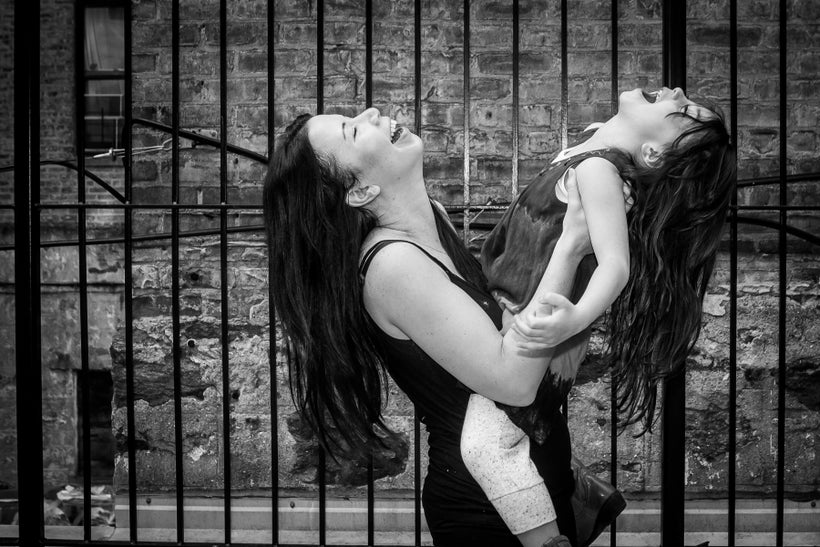 3. There is Beauty In Struggle. We all move through moments (sometimes many moments) of sadness, desperation and stifling stress. In the depth of these emotions we don't need pity, just acknowledgment for how strong we are to be able to feel it then keep moving.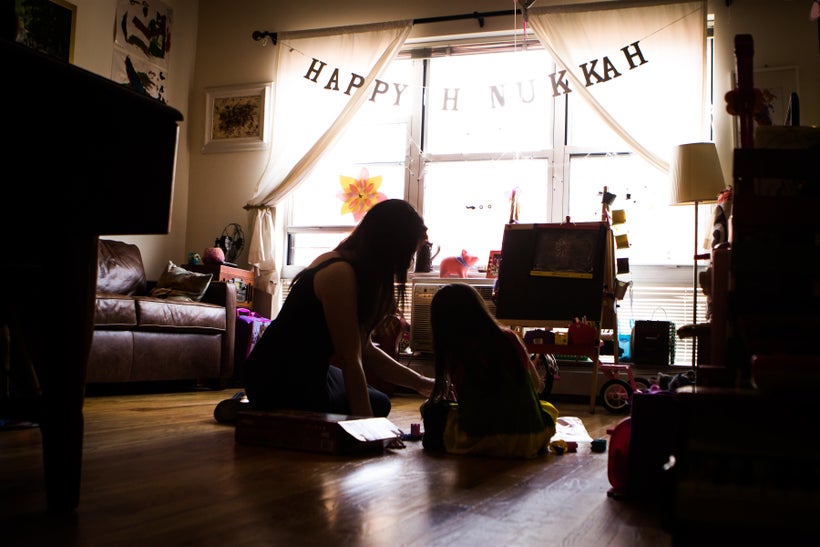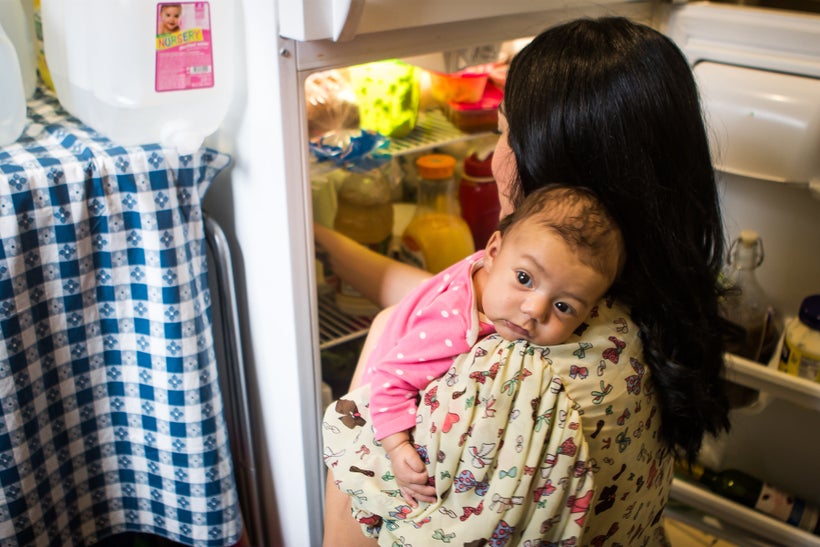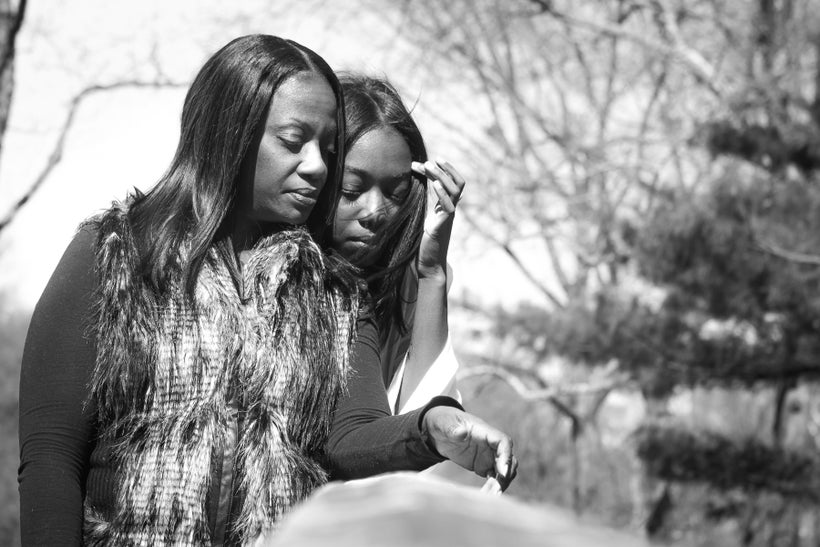 4. Babies = Heart melted in puddle on floor.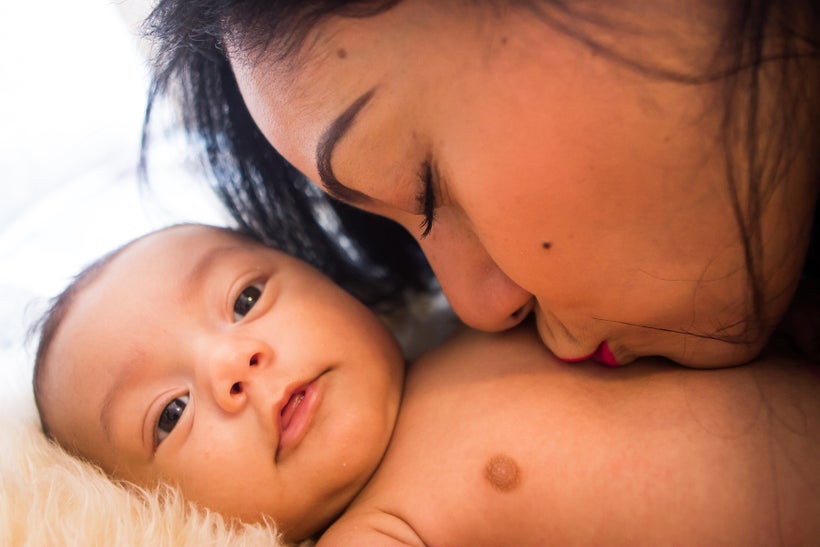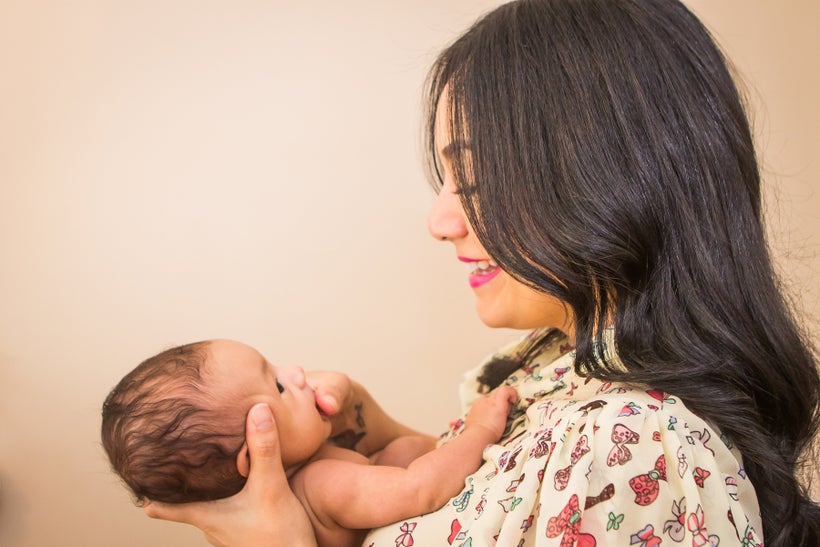 5. Live Is a Rich Tapestry of Healing Color. The colors splashed into life serve to remind us of the brightness that can be found in the dark, patiently waiting to show its happy face in times when we most need a smile.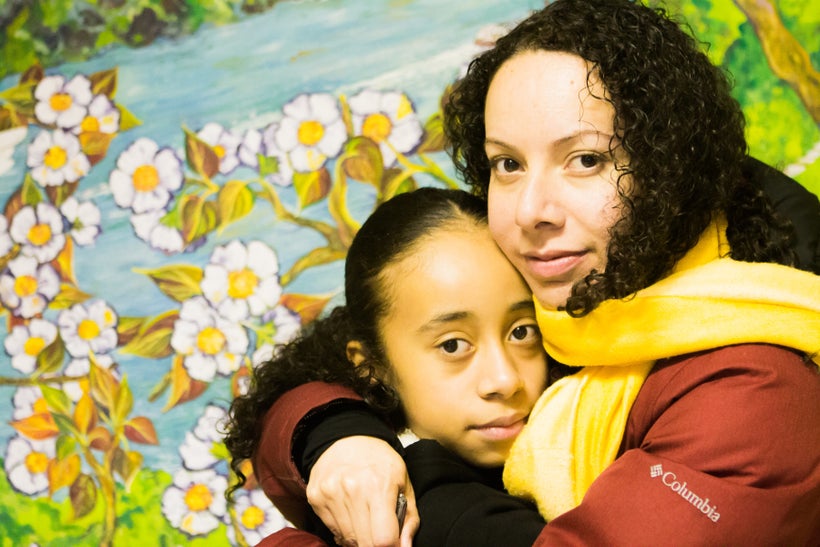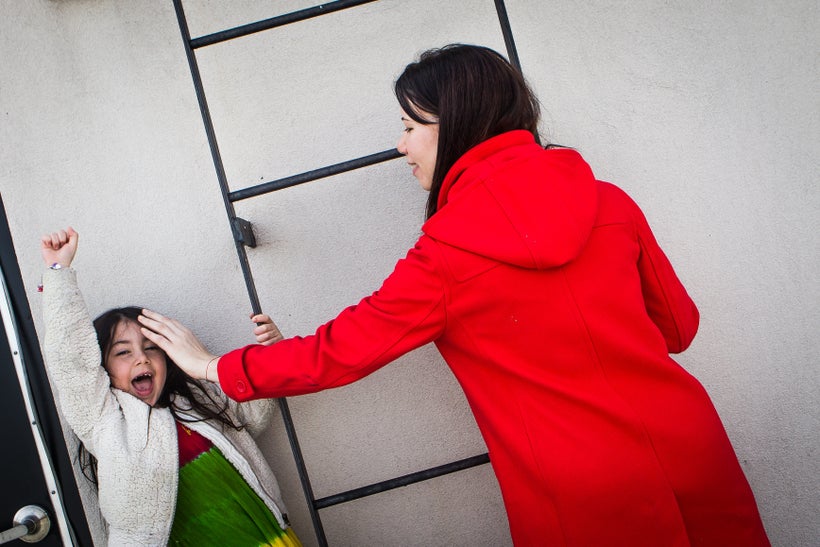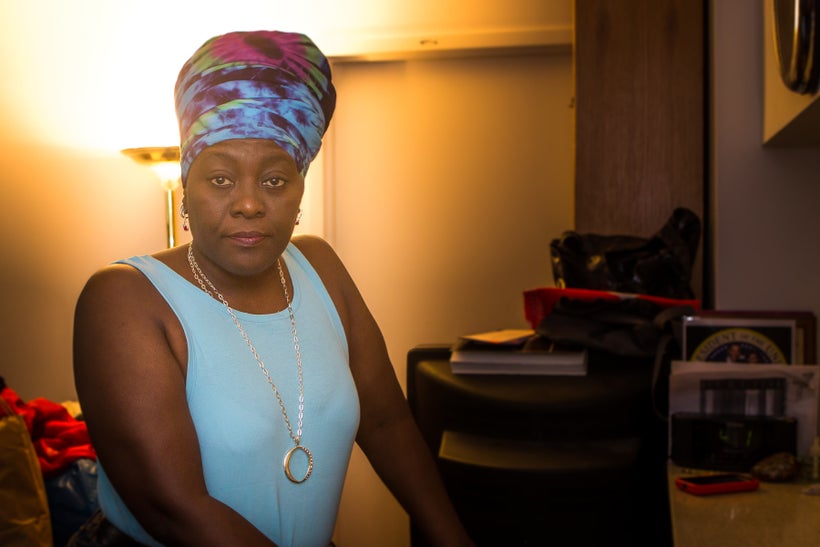 The Motherhood In Focus journey culminated in an emotional celebration and gallery show for the families in New York City. Ahna recounted that, "Everyone was crying. A mother and her teen son (who was private with his emotions) began sobbing and held each other as they looked through their album."
Thanks Ahna, for sharing these stories dripping with sassiness, humor, passion, strife and real a*s life with us- keep on encapsulating the love.
Calling all HuffPost superfans!
Sign up for membership to become a founding member and help shape HuffPost's next chapter
This post was published on the now-closed HuffPost Contributor platform. Contributors control their own work and posted freely to our site. If you need to flag this entry as abusive,
send us an email
.