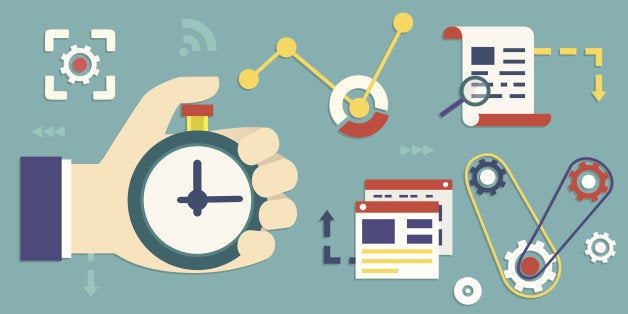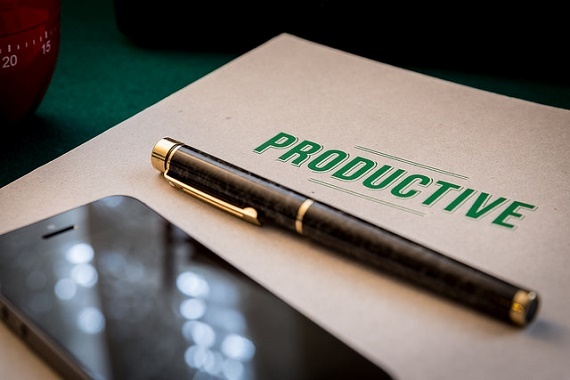 Whether it be social media, television, text messages, or emails, we all face distractions like never before. These distractions lead us down a path that can keep us from living the productive lives we desire.

Despite all the distractions, there are proven ways to increase your productivity that are not as hard as you think. Thankfully, it is in little changes that we have the ability to see dramatic gains. The following are five ways to dramatically increase your productivity.
1. Prepare a To-Do List the Night Before
Spend a few minutes before bed preparing a list of activities you need to complete the next day. Waking up with a plan of action will immediately increase your productivity.

The time spent trying to figure out what you should do next will be replaced with moving quickly to your next priority. Moving quickly from one task to the next will save time, effort, and keep you focused on the priorities for the day.

Make a list each night and work your list the next day. You will be amazed at how quickly your productivity increases.
In her New York Times Bestseller Thrive, Arianna Huffington references a study from the Walter Reed Army Institute of Research that says:
Sleep deprivation reduces our emotional intelligence, self-regard, assertiveness, sense of independence, empathy toward others, the quality of our interpersonal relationships, positive thinking, and impulse control.
Each of these reduces our ability to be our most productive.

Sound sleep is important as well. A helpful tip from Thrive is to remove all electronics from your bedroom. Without electronics in your bedroom, you will not be tempted to check your email or social media if you wake up in the middle of the night. This will lead to more sound sleep and a more productive next day.
You will never be your most productive without the proper amount of sleep. Placing a priority on getting enough sleep is one of the most critical aspects to increasing your productivity.
3. Start Your Day Being Still and Quiet
A study done by professors at the University of Washington found learning to meditate led to a reduction in stress, increased focus, and more productivity in the workplace.

Some call it prayer, some call it meditation, and others simply call it quiet time. Whatever it is to you, spending a few minutes simply being still and quiet will lead to a more productive life.

If you aren't sure where to start, sit still in the quiet of the morning. Take two deep breaths and then focus on five things you are truly thankful for in your life. Repeat this a few times. Your focus and attitude will change.

A thankful person realizes the value of each day and does his best to be the most productive he can be with the time he is given.
4. Break a Sweat Each Morning
There are an incredible number of studies showing the benefits of physical exercise. One of the secret benefits of exercising is the release of endorphins and their effects on our productivity.

Endorphins reduce pain and create a feeling of euphoria. This euphoric feeling can last for hours. By beginning your day with physical activity, you feel better and have increased energy throughout the day.

Don't complicate the process. Simply find a way to break a sweat from some sort of physical activity lasting around 20 minutes each day. Doing this in the morning will prepare you physically for whatever your day may hold.
5. Quit Spending Time With Unproductive People
They are all around you. The unproductive people that want nothing more than to draw you into their vortex void of productivity. They can tell you the seven-day weather forecast and the company gossip, but they can't help you achieve your goals.
There is a reason buzzards fly in packs and an eagle soars alone. Which would you rather be? I'm not suggesting you be antisocial. I am saying that, in order to increase your productivity, you will need to remove the unproductive people from your daily routine.

Take Action

For your productivity to increase, you must take action. No change equals no improvement. Your increased productivity is important. It will directly affect your health, wealth, and well-being.
In order for you to have the life you desire, you must increase your productivity. It only takes a few lifestyle tweaks to see huge results. Make the adjustments mentioned above and watch your productivity soar.
Related