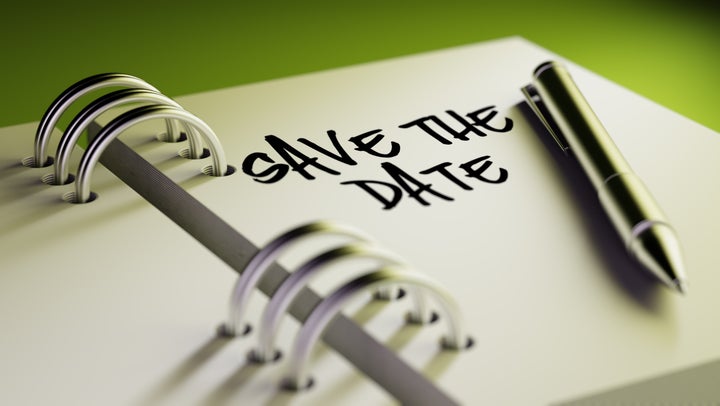 Opening remarks, panel discussions, networking, repeat.
As an entrepreneur and speaker, I've unwittingly fallen into the familiar cadence of the event circuit. And, as a marketing professional, I understand the value of investing in the right kinds of events for their educational, branding and networking benefits. In fact, event planning and strategy is part of a comprehensive marketing approach that we develop for many of our clients.
However, while mingling with and learning from peers at the top of their respective industries is meaningful, at this point in my career the excitement of traveling to a new destination to network and learn with like-minded folks has worn off. It takes a particularly interesting event to overcome the allure of my own bed. For me, events have to do more than educate to be meaningful - they have to inspire. Here are five that do just that:
The Mastermind Preview - New York City, April 11
For businesses hoping to step up their Facebook advertising game, there's no better event than the inaugural U.S. Mastermind Preview Event in New York City. Hosted by Ben Simkin, founder of BusinessNET, The Mastermind is a high-level workshop for business owners. The NYC Preview Event focuses on mastery of the high-value social media platform. Simkin is one of the world's leading experts on the subject - he's generated more than $1 billion on behalf of clients and has been touted the number one Facebook marketer in the world. Attendees will walk away with tangible, actionable advice on improving results. What's more, they'll be inspired to achieve them.
Millennial 20/20 - London, May 3 & 4
I had the pleasure of hosting the Digital Stage at the Millennial 20/20 Summit in New York last month. I attended as a speaker; however, as a marketer, I found the educational and networking opportunities to be invaluable. The learning is centered around how Millennials are changing the future of commerce, and the event's speakers were, by and large, members of the cohort driving the change. Millennial 20/20 London is the franchise's flagship event, and poised to be equally enlightening, touting speakers from Facebook, Vice, H&M, Birchbox and more.
Forbes Women's Summit - New York City, June 12-13
It seems a particularly salient time in our history, given our current sociopolitical climate, to celebrate the women who are spearheading change and that's precisely what the Forbes Women's Summit has set out to do. According to their website, "Forbes Women's Summit celebrates the doers and the doing; a source of inspiration and support that connects and empowers women around the world, helping them to realize their potential and reach new heights." The speaker roster includes luminaries from business, entertainment and politics who are inspiring change in leadership, entrepreneurship, health, education and philanthropy.
Mozcon - Seattle, July 17-19
Last year, I got to sit down with Rand Fishkin, the founder of Moz, while at the Digital Summit in Portland. After his keynote, we had a fascinating conversation about the online filter bubble, a concept that received media attention during the recent election cycle for reinforcing social and political biases and blinding both sides of the political aisle to many of the arguments counter to an individual's respective opinion. Our conversation reinforced not only the utility of understanding web search for business, but also the role it plays in our collective behavior. That's why Mozcon makes this list. Not only do attendees take away actionable tips for search engine optimization, but they receive insightful context that leads to an understanding of consumer behavior and the role that our digital landscape plays in culture.
Under 30 Summit - Boston, October 1-4
The Under 30 Summit offers an altogether different experience than any other event I've attended. Last year, in addition to conference tracks that focused broadly on tech, media, innovation and finance, attendees were invited to join Deepak Chopra for a morning meditation and run a mile with Michael Phelps. The climate of the Under 30 Summit is inspirational and collaborative, reflective of the passion and vision of Forbes' Editor-in-Chief, Randall Lane, who spearheads the event each year.
Related
Popular in the Community