Bangkok is a favorite with travelers looking to get the most bang for their buck, but I took my experience to Thailand up a notch this past December. Enjoy the street food and Khao San Road $12 hostels the first time around; it's okay to "treat yo'self" on your next trip to the Land of Smiles with these luxe suggestions:
1. Flying Business Class on Qatar Airways

Qatar Airways began a new service to Bangkok aboard their brand new A380 aircraft on December 5th, 2014. As a guest of their business class, I was treated to an understatedly cool cabin design, a dreamy lay-flat bed, Giorgio Armani skin products, movies, music and television curated with Millennials in mind (think Home Alone, the latest Alt-J album, and episodes of New Girl) and Krug champagne served in their sleek sky lounge.
Traveling from the United States via a stopover at Doha's brand new Hamad International Airport will prove to be a much better experience than flying 18 hours straight from Los Angeles; I'd recommend anyone with a leisurely schedule to take this route, as the flight, amenities at the connecting airport, and the chance to experience Middle Eastern culture are definitely worth it.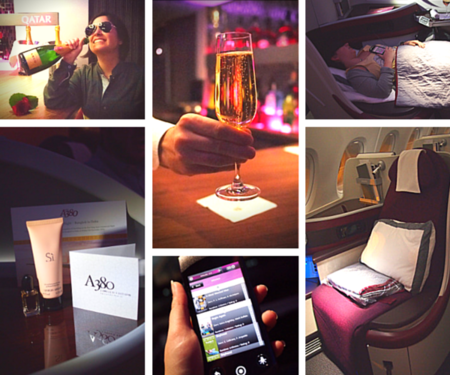 2. Sleeping at the Four Seasons

Located in the Pathum Wan district, the Four Seasons Bangkok offers guests a secluded oasis next to Bangkok's luxurious shopping area. "The city you see beyond the pool built itself up around us," remarked Nicola Chilton, Senior Director of Public Relations for the property. "We opened our doors in 1983, and were the largest provider of accommodation in the area for quite sometime."
I stood in awe of the mural located on the grand staircase, a floor-to-ceiling masterpiece depicting "the ascent of the Chakri Dynasty to the throne of Thailand" entirely hand-painted on 19 silk panels. The hotel remains an old-world icon of Southeast Asian charm despite Bangkok's catapult into the modern era of design, with dark wood accents, intimate open-air courtyards, and a level of Thai hospitality hard to match elsewhere. With over six dining options, three bar areas, a luxe spa and fitness center, and a high-end shopping arcade, guests will find staying in just as pleasurable as going out.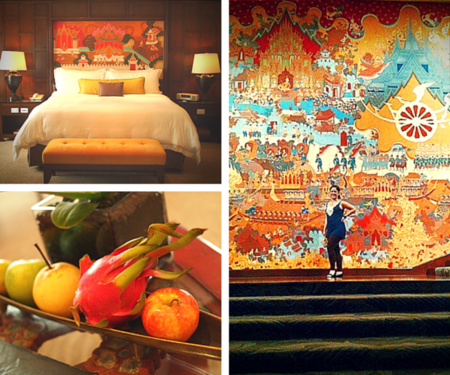 3. Booking a private tour of Bangkok's Khlongs

With a population over 8.2 million people, sightseeing aboard Bangkok's Chao Phraya Express Boats can be overwhelming. Booking a private tour of the city's canals offered me an intimate look into the history and commerce associated with this port city. My guide shared stories about the many temples that lined our route, and provided information about contemporary Bangkok, like how modern the city's healthcare system is as we passed Siriraj Hospital. We also got to "make a wish and feed the fish" near Thewet Pier, where schools of catfish devoured pieces of bread we tossed into the water.
Tours begin at around 880 THB and can be combined with other activities, such as temple visits, or a trip to the floating markets in Taling Chan.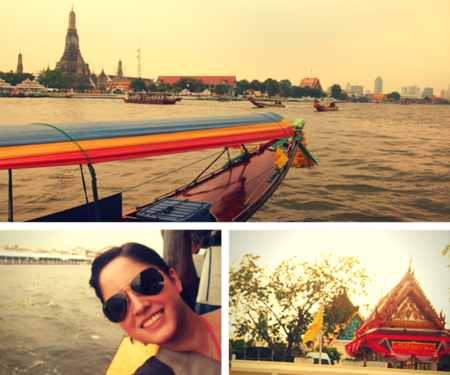 4. Dining at Baan Khanitha

I quickly realized that some of the most luxurious experiences Bangkok had to offer were based around feeling 'at home' and an intimate part of Thai culture. Baan Khanitha's interiors are reminiscent of someone's dining room, with discreet corners that allow for a quiet, romantic dinner or a raucous evening with friends (I participated in the latter). The service was amiable and the food centered around traditional Thai dishes such as an appetizer of miang kham (a selection of dried coconut, dried prawn, grated ginger, peanuts, lime, chilies and shallots eaten wrapped in a wild pepper leaf), gaeng massaman gai (chicken and vegetables in a coconut curry sauce), and kao niow mamuan (mango sticky rice) for dessert.
A three-course meal and cocktails hovers around 1,500 THB per person, and serves as a great treat to celebrate your lavish trip to Bangkok.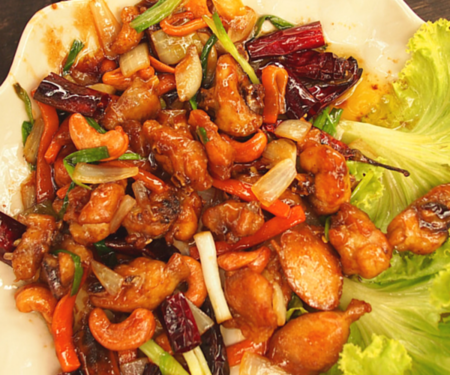 5. Learning to cook Thai food at Blue Elephant

The only thing better than sampling traditional Thai food during my trip, was learning how to make it. Chef Nooror Somany Steppe and her daughter, Sandra, run the classes at the Blue Elephant, which involve an informative presentation followed by individual participation in the restaurant's kitchen classroom. I made an entire four-course lunch, including fish cakes, and Thai chicken salad. Getting to work with the local ingredients enhanced the experience, and I was excited to bring a little taste of Thai back home.
Classes are designed for cooks of every level. Plan for at least half of a day in the workshop, and more if you accompany the instructors to the morning market. Those looking to eat, more than create, are also welcome to enjoy the Blue Elephant's restaurant. The property is a stunning setting of colonial architecture mixed with modern Thai flare.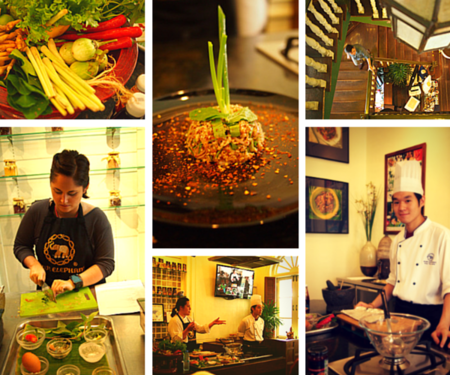 All photos © Katka Lapelosová. All opinions as a guest of Qatar Airways on their A380 flight to Bangkok are my own.