Monday is National Tequila Day - a day to celebrate that smoky, complex spirit of Mexico that is enjoyed all over the world by sophisticates and frat-guys alike. This year, we hope you'll spend a little bit more money to try some of the best tequilas on the planet. We've listed 5 of the best below, let us know what you think of them in the comments!
Jose Cuervo Reserva de la Familia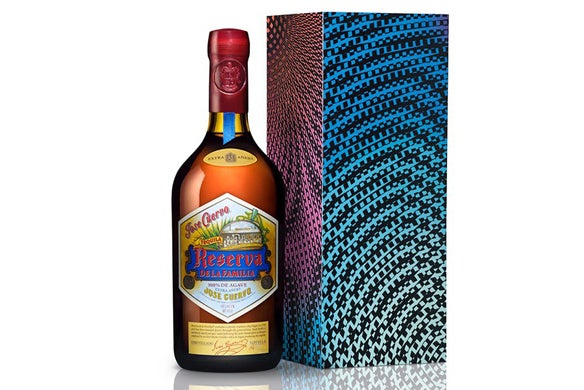 As the world's oldest commercial producer of tequila, it's only fitting that Jose Cuervo would highlight its spirit line with one of the most decadent and delicious tequilas you can possibly buy – the Reserva de la Familia.
Introduced in 1995, the Reserva de la Familia was one of the first, high-end tequilas on the market. It is made with 100% blue agave tequila, which shouldn't be surprising as that's the go-to choice for most quality distillers. It's then aged for at least two years in oak barrels and finally blended with tequilas as old as 30 years.
We would describe the result as "sophistication." The spirit is dark: a beautiful caramel color that glows beautifully in the glass. Added to a fluted glass or a snifter and then warmed with the hand, the tequila releases notes of oak, almond and cinnamon. The palate includes hints of vanilla, oak, nuts, cinnamon and allspice. The agave, sweet and peppery, coats the mouth and each sip is smooth and luxurious.
Herradura Seleccion Suprema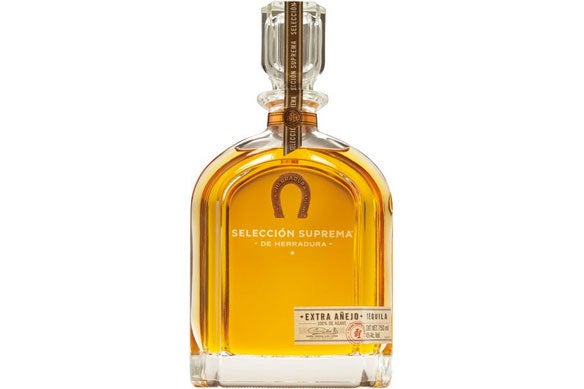 Herradura Tequila has a long and storied history. Founded by Felix Lopez the distillery dates back to the early 19th century when Lopez, a hard-working visionary, knew that tequila—popular with the working class of Mexico—could be so much more. He knew it could be refined, sophisticated and prized as an elegant spirit.
This vision was passed on to subsequent generations of Herradura distillers and, though it took a century, in 1974 they proved Lopez right when they introduced the first Reposado. With it they demonstrated to the world that tequila was every bit as sophisticated as other types of spirits.
In 1995 Herradura did it again by being one of the earliest distillers to enter the premium market. They introduced their exquisite Seleccion Suprema, an Ultra Anejo aged for 49 months in oak barrels and uses their finest agave plants.
Simply put, this tequila is a beautiful, silky offering. Its most noticeable characteristics are the floral notes, especially rose. There is also a slight hint of fruit, like apricot, accompanied by a delicate spice.
1800 Tequila Colección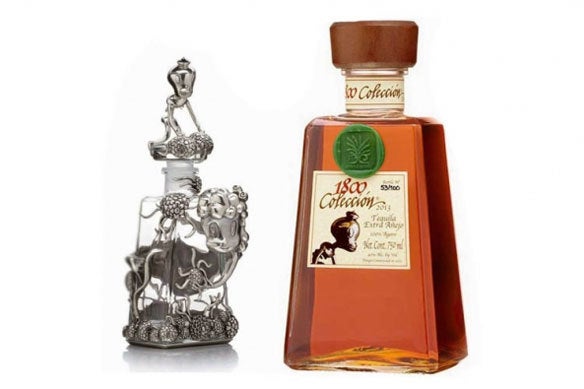 There are a few tequilas that are truly works of art, but standing above them all is the Colección, made by 1800 Tequila. This is, without a doubt, one of the finest expressions of tequila in the world. 1800 Tequila was imagined as a premium tequila from its birth, and any of its typical consumer lines – the Silver, Reposado or Anejo – would be enjoyable to sip, but the Colección exists in a whole different dimension.
The Colección is made with a blend of 1800's finest tequilas aged from 5 to 50 years in French oak casks. For the tequilas they use in the blend, they pick only agave plants aged to the ultimate maturity for taste. While most every other tequila (including 1800's consumer lines) use agave plants aged to 7 years, those used for the Colección are 10 years old. The extra three years makes a difference – the taste is more complex, more sophisticated. That also really affects the price.
As can be imagined, the Coleccion is a limited release in only "the finest years of production" according to 1800 Tequila. In 2015, for example, they released only 40 bottles at $2000.00 per bottle. Each comes with a handmade, artistic decanter, created by an acclaimed Mexican artist.
On the nose it is herbal and earthy with slight spices. The taste is smooth like Cognac, mildly-sweet, and woody, with hints of tobacco. You get the herbs and spice at the end, which is dry and complex.
Gran Patron Burdeos Anejo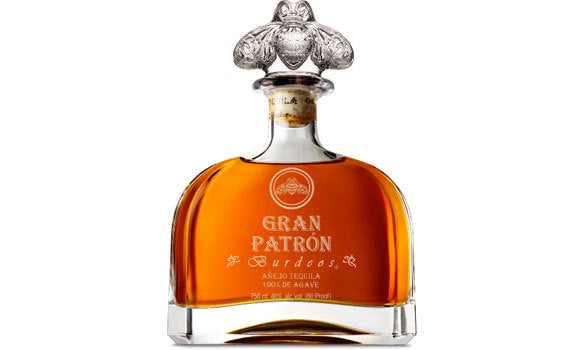 Patron is probably the most famous premium tequila available. Founded by the legendary Casa Siete Leguas distillers, it is born and shaped by tradition. For example, they still cook the piña in stone ovens and extract the juice with a Tahona wheel (a large stone wheel that crushes the roasted piñas) – both methods take much more time in production, but the product speaks for itself.
But not content to do what everyone else was doing, Patron decided to make an even better line of tequilas – the Gran line. Specifically, they created Gran Patron Burdeos Anejo.
After fermenting the juice from Weber Blue Agave piñas and initially distilling it, it is placed in barrels with a mix of American and French oak for 12 months. Then the tequila is distilled one more time (after aging), before being barreled and racked once again in select vintage Bordeaux barrels from France (Burdeos means Bordeaux in Spanish).
The result is a beautiful amber tequila with a bouquet of florals and fruit. It has a creamier mouthfeel and lingering finish. The taste is sweet with a blend of dark fruits, nuts, and raisins. This is like a fine cognac, to be sipped from a snifter and warmed in the hand – I guarantee the experience is an amazing one!
We hope you have a great National Tequila Day and that you get the chance to try one, or ALL, of these luxury tequilas while having a truly enjoyable day! Cheers!
REAL LIFE. REAL NEWS. REAL VOICES.
Help us tell more of the stories that matter from voices that too often remain unheard.
This post was published on the now-closed HuffPost Contributor platform. Contributors control their own work and posted freely to our site. If you need to flag this entry as abusive,
send us an email
.