Content marketing has quickly become one of the most viable and potentially lucrative ways for businesses to connect with consumers. As part of a well-thought out marketing strategy, content that ranges from blog posts to videos makes it possible to attract attention without paying the exorbitant fees that are associated with traditional marketing methods.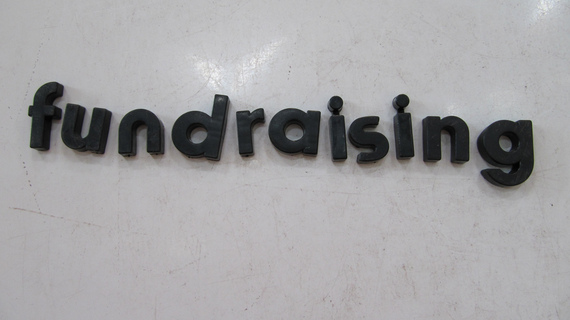 Image Credit: Flickr, Creative Commons: Howard Lake
In most cases, marketing focuses on offering something of interest to consumers with the end goal of increasing the company's conversion ratio. However, there are also some ingenious examples that put specific businesses in the public eye by offering something that actually makes the world a better place. This ethical approach may not even be directly linked to the products or services that the company in question offers, but the rewards associated with helping the general public can be much greater as a result.
To help you understand how you can put this approach to work for your company, we have compiled a list of five prime examples of creative and helpful marketing campaigns.
1. UberKITTENS
Every year, an estimated 3.4 million cats end up at a shelter in the U.S., and only 1.3 million of them find a new home. With this in mind, it makes sense for the ride sharing service Uber to step up annually on National Cat Day in order to save some of these feline lives. Uber drivers in 50 cities partner up with a local shelter to deliver cats to offices in the hope of convincing people to adopt a new four-legged friend. This helps Uber receive a lot of positive press, and the unusual content marketing strategy has led to at least 30 adoptions.
2. Free Cab Ride Program
Lawyers make a living by helping people get out of a legal jam, so it may seem counterintuitive for them to offer free cab rides on New Year's Eve. However, GJEL Accident Attorneys have opted to offer a taxi reimbursement program that is good for up to $30 in the San Jose area.
According to a GJEL partner Andy Gillin, "Giving back to the community has been a core part of our business practices for over 40 years. We believe in helping others, and besides just the bottom line, handing out $30 to promote the safe consumption of alcohol and possibly prevent a terrible accident just makes us feel whole as a firm."
Marketing initiatives that highlights offers such as GJEL's Drink and Alive Free Cab Ride Programs can reduce accidents, and it will also improve the company's local reputation.
3. Assisting the Homeless
There are numerous companies worldwide that have utilized their content marketing platform as a resource for helping people in need. In the U.K., management consultant firm Bain & Company launched Homeless Action Org to provide pro bono services to the homeless. In the U.S., George's Senate Coney Island Restaurant became a viral sensation by offering a free Thanksgiving dinner to anyone in need.
4. Do Something Reel Film Festival
Whole Foods created the Do Something Reel Film Festival in 2010 with the intention of enabling people to create and view touching short movies that emphasize the importance of having access to fresh food and water. These films are educational and often eye-opening, and past entries have looked at everything from the bee crisis to the National School Lunch Program.
5. Creative Fundraising
The non-profit group charity: water has created a stunning body of content marketing that delivers their message and has helped them raise more than $27.9 million to provide clean drinking water to people around the world. Creative fundraising and inbound marketing strategies such as filming "The Journey" and following former Director of Digital Paull Young's attempt to raise $31,000 by lugging 40 pounds with him everywhere have been very successful at helping raise awareness and improve living conditions for several people.
Each of these creative content marketing campaigns highlight the possibilities that exist when companies align themselves with a program or charity that fits into their wheelhouse. Whether your business opts to help keep the roads safe during a major holiday or to support a cause that was not included in this list, you should now have a better understanding of how to help people at large while also raising your company's profile.
REAL LIFE. REAL NEWS. REAL VOICES.
Help us tell more of the stories that matter from voices that too often remain unheard.