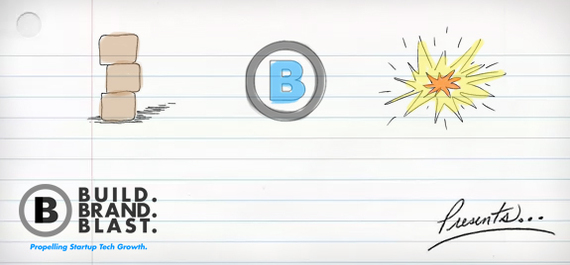 As you build your startup from scratch, be aware of these five basic marketing principles.
Building a company isn't easy. You need to maintain consistent operations while steadily growing your customer base, but how can you get more customers if the vast majority of your target audience hasn't ever heard of you? The answer is marketing. Marketing can make your company more visible, more recognizable, more trustworthy, and ultimately more successful in bringing new people to your business--as long as it's done effectively.
These five marketing principles are basics that new and experienced entrepreneurs alike often miss out on. Don't let yourself neglect them:
1. Everything starts with a brand. Your brand is your business's core identity, and every marketing initiative you execute should stem from that brand. Are you bold and edgy, or traditional and conservative? Are you casual or formal? This will inform not only the types of mediums you choose, but the angle and messaging of each of your campaigns.
2. You can't target everybody. Don't try to speak to a general audience or you're going to fail. Instead, focus on one or two specific target demographics, and the more specific you get here, the better. This means a smaller audience, yes, but a far more relevant one to your conversation.
3. Standing out is a must. Don't just copy what someone else has done; otherwise, people won't even notice you. The average consumer has been conditioned to filter out most ads and corporate messages, so get creative to stand out above the fold.
4. Everything needs to be measured. Measure every metric you can, from the very beginning of your campaign. The more information you have, the easier it will be to analyze your results and move forward.
5. Everything can (and should) change. Great marketing campaigns are never stagnant. There is always room for improvement, so you should spend as much time adjusting and improving your marketing campaigns as you do planning them from the outset--maybe even more so.
These five basic principles should underlie and dictate every marketing campaign you ever launch. Force yourself to reiterate their importance, and check to ensure you're keeping them in mind at all times.
Bio:
Jose Vasquez is a serial entrepreneur and tech enthusiast dedicated to helping startup technology companies get the direction and momentum they need to succeed. As the founder of Build. Brand. Blast., Jose has established a collective resource for tech entrepreneurs to consult when brainstorming, creating, launching, or expanding a new business. Jose is also the founder and CEO of Quez Media Marketing, a marketing firm that combines technology and creativity to help new and growing companies get the results they need.
Calling all HuffPost superfans!
Sign up for membership to become a founding member and help shape HuffPost's next chapter