Running a small business can be hard and it can be even harder to get that small business up off the ground. A good idea for small business owners to have to help their business grow is to use marketing tips. These tips not only help the business but they can also help other aspects as well. Marketing tips and tools are a must if you want to have a successful small business. With the right inspiration you can provide the atmosphere, incentives and customer care that will keep them coming back and will encourage them to spread the word about your establishment to their friends and acquaintances.
It is the right kind of marketing that helps this become an accomplished reality. You will never be able to accomplish your goal of expansion until you seek and implement successful advertising strategies that will help you market your company to potential customers in your local area or around the world.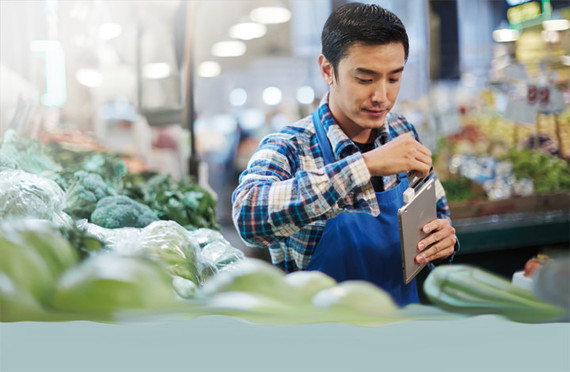 Image Credit: Flickr, Creative Commons: Lloyd Chapman
Tip #1: The first marketing tip to help any small business grow is to take advantage of frequently used websites such as Google, Bing, and Yahoo. The power of the Internet will help you grow and all you have to do is link your business to these websites. Start with Google My Business, which allows you to post information about your business that can then be accessed by potential customers when they do a Google search. James Edward, founder of Complete Currency Trader, agrees, "Google will put your business's information on Google search, maps, and Google+ for anyone to see on any device. This includes hours of operation, photos, prices, and any deals that may be going on currently. This also allows your customers to rate your business and share on Google+".
Tip #2: The second tip is to write your own success story. "Blogs have become a trendy way for individuals and businesses to establish their own unique sounding boards online. Because most of the blogging tools and sites cost nothing, you have zero to lose by setting up a site of your own," says Frank Kasimov of Business Lender Match. For instance, WordPress is absolutely free and enables you to take advantage of numerous third-party add-ons that will help you craft a polished and compelling site for your business. You may try Bluehost to host your blog. You can also use it to link to your social media pages as well as your YouTube channel. That brings us to another important point: If you do not already have a video presence online through sites such as YouTube, you need to quickly update your marketing strategy to include this advertising powerhouse. After all, countless careers have been built solely on this totally free and globally accessed audio-visual platform.
Tip #3: The third is to "Pound The Pavement". This basically means that even though the Internet has helped businesses gain customers, it still wouldn't hurt to print out flyers and hand out business cards.
Tip #4: The fourth tip is to make yourself known in the community. Put the business's name on display in newspapers and magazines if you can. You can also sponsor community events like races, community holiday events, or even school events. Having your company's name and logo on a t-shirt or banner is a good way to become visible, and sponsoring or helping out with an event shows current and potential customers that you're invested in them.
Tip #5: The last tip is to not be afraid to get help. Running a business is hard and there are many inexpensive ways to promote your business. Hiring a publicist or media relations specialist, even just on a consulting or freelance basis can go a long way in improving your marketing scheme.
Let me know if you have any other tips for small businesses in the comments!
REAL LIFE. REAL NEWS. REAL VOICES.
Help us tell more of the stories that matter from voices that too often remain unheard.