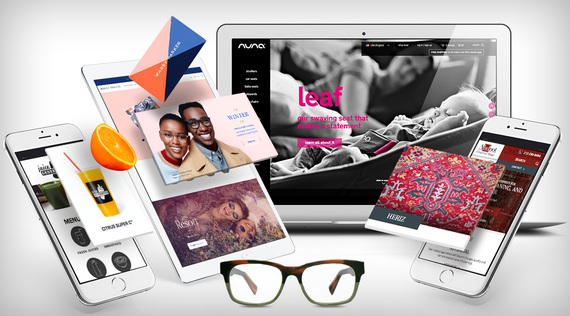 Annual US retail ecommerce sales are predicted to be roughly $460 billion in 2017. Within three years ecommerce sales are predicted to grow to as high as nearly $700 billion. Online retailers know that ecommerce is big business but how can those retailers continue to improve their sales? Conversion rate optimization is the process of increasing the number of users who complete a purchase on a website. Despite the ever-expanding nature of ecommerce, many online retailers still struggle with conversion rate optimization. Even for ecommerce businesses who feel their current conversion rate is pretty strong there is always more work that can be done to improve conversions, and ultimately increase sales.
1. Messaging
2. Site Performance
3. Website navigation
4. Product page optimization
5. Checkout process
Brand messaging:
Clear company messaging goes a long way towards getting customers to connect with a brand on an emotional level. A simple, clear message that explains the brand's core value or purpose should be featured on the homepage. This message acts as a cue to users, reassuring them that they've come to the right place.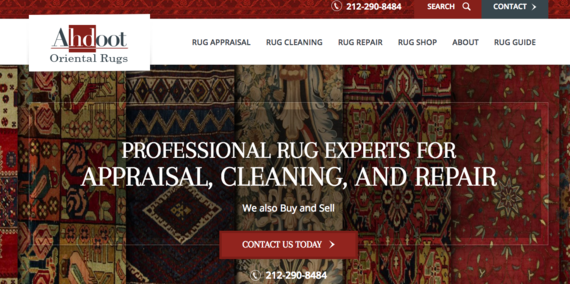 Shipping + Returns:
Many customers have come to expect free shipping - if not with every purchase, then at least once a certain order level is reached. If offering free shipping is not possible it's still important to give clear messaging around shipping costs on your website so there are no surprises for your customers later down the line.
But even when shipping is free, shopping online can still be nerve-wracking for many customers -- will it look the same in person as it did on the website? Will the material be durable? How will the color look in real life? You can help get your customers through the checkout process despite their concerns if you offer a generous return policy to put their minds at ease. Lay out your return policy clearly on your website to reassure your customers that they won't be out of luck if they don't like the product once it arrives.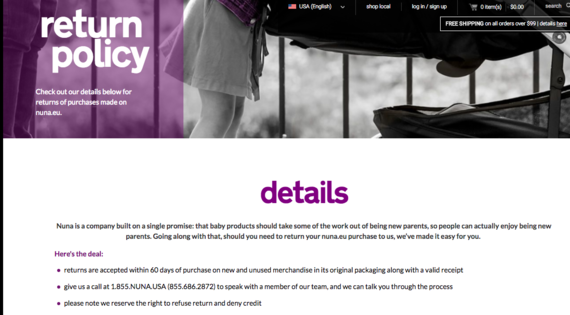 Mobile Aesthetics:
Ecommerce websites should look good on mobile devices. That means no tiny images or tiny text. No blown up images or distorted formatting that forces users to pinch and scroll horizontally in order to make out the content on the page. Content should be vertically aligned for a premium mobile browsing experience that ensures users will enjoy browsing and shopping your site on all their devices.
Mobile Performance:
Ecommerce mobile websites need to perform to the expectations of modern web users. Load times should be fast and content should be formatted to be consumed on a mobile device. The same information should be available to users on mobile devices as is available on desktop, though the mobile layout should be designed to meet the needs of users browsing with their thumbs rather than a mouse or trackpad.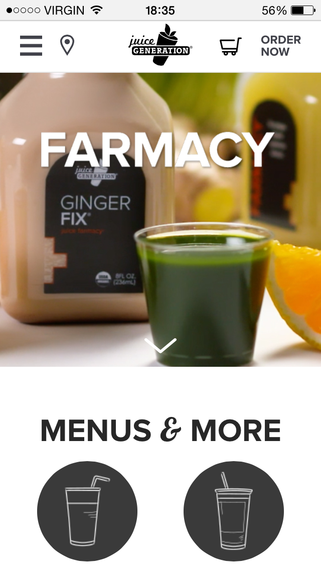 Site Speed:
When surveyed by eMarketer, 73.9% of survey respondents said they would leave a website if they found it to be slow or unresponsive. The fact is that internet shoppers do not have the patience to sit around and wait for your site to load, which means that slow websites are big conversion killers. Optimizing site speed is a critical component to improving ecommerce conversions.
Mega-menus:
If an ecommerce site has a large quantity of products and, in particular, product categories, mega-menus can help users find their way to the products they're searching for without having to click through many categories and sub-categories to get there.
Breadcrumbs:
Breadcrumbs help users orient themselves within the shopping process. When a user ends up on a product or product category page and forgets how they arrived there, the breadcrumbs will re-orient them and offer them a pathway backwards to explore further. It also saves the trouble of clicking "back" on the browser multiple times or returning to the homepage and beginning the navigation process all over again.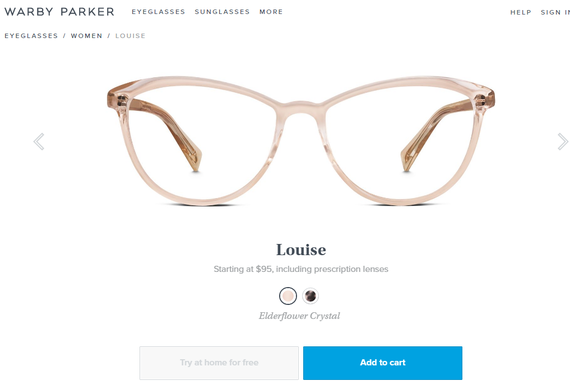 PRODUCT PAGE OPTIMIZATION
Custom product copy:
The key to good product copy is to write compelling, thorough descriptions that fully encompass the key attributes and benefits of the product. Your custom product copy should help answer a potential customer's questions before he or she even needs to ask them. When their questions and concerns are answered, customers are more likely to want to put your products in their shopping carts.
Photography:
High quality photography is probably the most important element of a product page that is optimized for conversions. Customers need to see products close up and from multiple different angles to feel they have an accurate understanding of how the products really look. To make your product pages convert, Invest in high quality product photography and display a variety of large product images on product pages.
Product Videos:
Product videos can be used very effectively on product pages to give customers more confidence about what they're buying. Videos will give customers the opportunity to see products in action - and to see real people interact with those products. According to eMarketer, depending on the product category, between 68-90% of survey respondents found product videos useful when shopping online.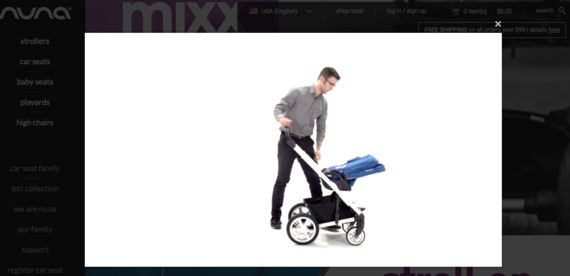 Cost Transparency:
Enable full cost transparency at the cart level so customers know what they can expect to pay when they reach the final step of the checkout process. When they reach the cart page customers should be given a full view of the cost of their items, any shipping charges, and estimated taxes based on their zip code.
Process Transparency:
Give users visual cues that show them where they are in the checkout process. Customers like to know when their credit card is about to be charged and if they feel as though the last step is going to come as a surprise, they may feel apprehensive and abandon the checkout process altogether. Offering them visual cues to orient themselves in the checkout process also reassures them that the process will be short and painless, which makes them more likely to complete it.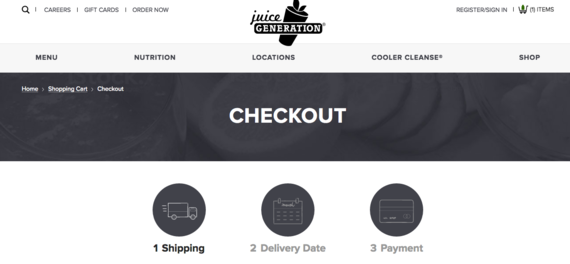 Follow-up:
Even when a website follows all the tips outlined above, customers will still abandon the checkout process. Smart ecommerce brands follow up with cart abandoners to try to get them to return to the site to complete the transaction. Highlighting free shipping or special offers with remarketing emails can be an enticing way to get customers back to the site to close the sale.
There are many different ways your ecommerce website is either helping or hindering conversions. If your conversion rate is not where you think it needs to be, it's worthwhile to invest in testing improvements to see what elements encourage users to convert. Consider brand messaging and overall site speed and mobile performance. Overhaul under-performing elements of your website's navigation and focus on product page optimizations that will make products more enticing. Finally, ensure your checkout process is smooth so customers won't give up halfway through.