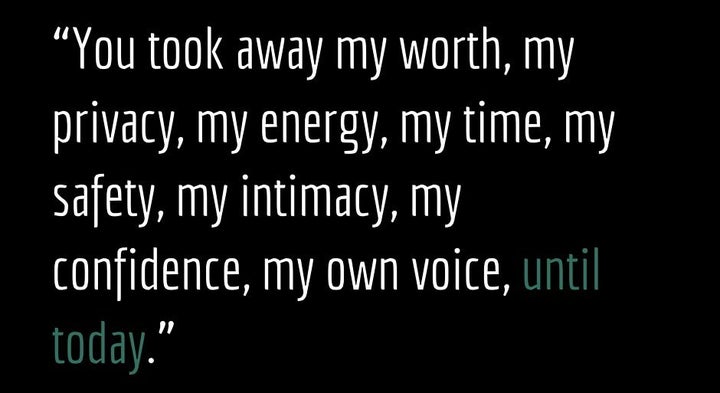 On June 2, former Stanford University student-athlete Brock Turner was sentenced to six months in county jail for sexually assaulting a female graduate student in 2015.
That same day, the 23-year-old victim read a gut-wrenching letter in court to her attacker detailing the impact the assault has had on her life.
On Friday, BuzzFeed published the statement in full and the internet took notice. According to BuzzFeed's editor-in-chief Ben Smith, almost 5 million people have read her letter.
"Your Honor, if it is all right, for the majority of this statement I would like to address the defendant directly," the young woman's statement begins. "You don't know me, but you've been inside me, and that's why we're here today."
The night Turner sexually assaulted the young woman was in January 2015. Two graduate students spotted Turner thrusting his body over a half-naked and unconscious woman behind a dumpster. Turner admitted to having sexual contact with the woman but insisted she had given consent.
On Thursday, Turner was sentenced to just six months in a county jail and could be released sooner on good behavior. Many people are appalled by Turner's light sentencing, but the most heart-wrenching reaction came from the young victim herself after Turner's sentence was announced.
In her statement, the young woman described the morning after she was assaulted:
I stood there examining my body beneath the stream of water and decided, I don't want my body anymore I was terrified of it, I didn't know what had been in it, if it had been contaminated, who had touched it. I wanted to take off my body like a jacket and leave it at the hospital with everything else.
"I wanted to take off my body like a jacket and leave it at the hospital with everything else."
The young woman also said she had no recollection of what had happened to her, and was forced to learn the horrifying details from law enforcement officials, nurses and even local media:
On that morning, all that I was told was that I had been found behind a dumpster, potentially penetrated by a stranger, and that I should get retested for HIV because results don't always show up immediately. But for now, I should go home and get back to my normal life. Imagine stepping back into the world with only that information.
The importance of this survivor's words cannot be overstated. All too often, we're reminded that the perpetrators of sexual violence have a "bright future ahead of them" and are "good kids." But what about the future of this survivor and other victims like her? What about her voice? What about her personality and charisma and humor that will forever be changed by the violation of one young man?
"Your damage was concrete; stripped of titles, degrees, enrollment. My damage was internal, unseen, I carry it with me," she told Turner in court. "You took away my worth, my privacy, my energy, my time, my safety, my intimacy, my confidence, my own voice, until today."
Her voice, her story, her ability to stand when all that's expected of her is to crumble -- is so important. Her letter speaks for every survivor that will never find justice or peace.
To hear this survivor stand up for herself and respond to the year-long court battle she was forced to endure is beyond powerful. It's galvanizing. And people are listening. Millions of them.
Read the survivor's full statement below.
Support HuffPost
The Stakes Have Never Been Higher
Related
Before You Go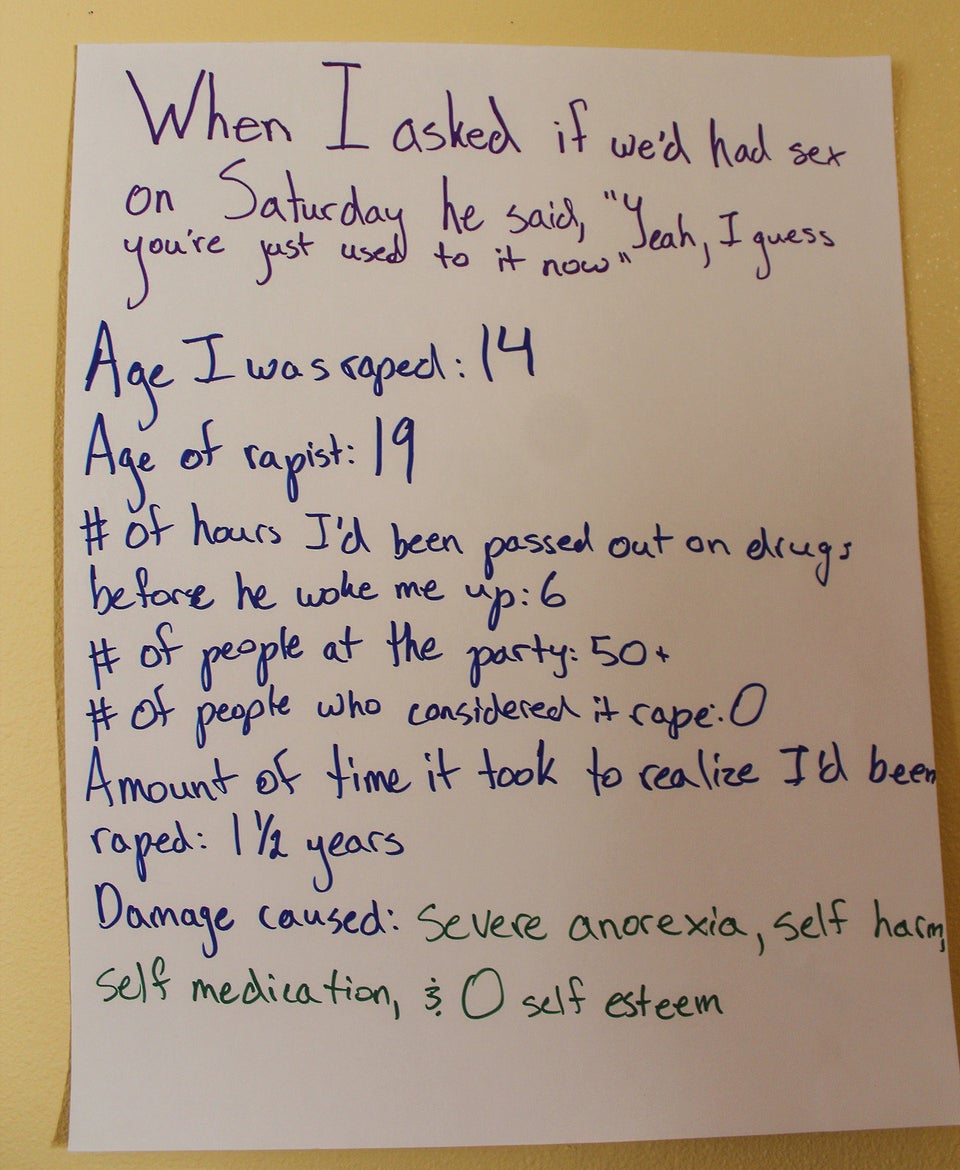 Images From 'Surviving In Numbers' -- A Project Highlighting Sexual Assault Survivors' Experiences
Popular in the Community