The final entrepreneur into the Shark Tank this week was Yunha Kim. She was presenting her app Simple Habit and was seeking $600k in exchange for 5% of the business. The app provides users with a collection of five minute meditations to fit any scenario or need and are lead by professional meditation coaches and teachers.
This presentation was full of drama and chaos. Not only did Richard Branson throw water on Mark Cuban, but Mark threw water right back. This was after Cuban called Yunha a gold-digger and accused her of not actually wanting a deal. Then Daymond John criticized her for the amount of money the business already has in the bank and claimed that she stole a spot on the show from someone who actually needed it.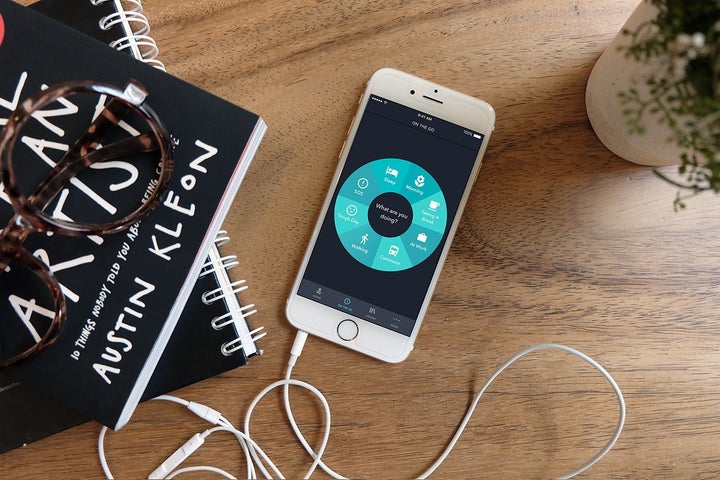 So let's unpack this a bit. First of all, Cuban's argument is made completely invalid by Kim's decision to counter the offer made to her by Robert Herjavec and Richard Branson. They wanted to team up and give her the $600k in exchange for 20%, a far cry from the valuation she walked in with. She then countered with an offer of $600k in exchange for 10%, which is still cutting her valuation in half. That does not seem like someone who was just there for the spotlight.
As for Daymond, his rant about the Tank being for people who really need the Shark's help is utter garbage. The literal recorded history of Shark Tank proves him wrong. Most businesses that NEED the Sharks help don't even end up getting a deal simply because a business that desperately needs an infusion of money from an investor to survive is likely not a stable business or it's just too early for an investor to come in without massive risk. We have watched business after business that desperately needed an investment get passed over by the Sharks, while most of the businesses that did get an investment could have continued on without one. They may have grown more slowly, but they wouldn't fold without that partnership.
In the case of Simple Habit, they do have money in the bank and probably don't need the investment that badly, but Kim freely admitted as much. What Simple Habit needs is the strategic partnership to open up doors and connections to take it to the next level. It's commonly known that money is not the only reason a businesses brings on an investor. Money is not the only value on the table in the Tank. Daymond and Mark's desire to cultivate drama for the sake of good television seems to have clouded their vision during this presentation.
During the presentation, Kim stated that Simple Habit had seen around five hundred thousand users on the app in less than a year. I was able to connect with Yunha over Skype for an interview just before the presentation aired where she reported that they had grown to around seven hundred thousand users since filming, but then I received an email from her on Monday (the day after airing) to let me know that they had already seen another fifty thousand users join the app and they had reached the #3 slot for all Health & Fitness apps on the app store!
Simple Habits is bringing the positive influence of meditation to users in a way that is convenient, fast, and habit forming. They have received story after story of life changing results from their users. This is definitely an app to check out! I will be testing it out for the next few weeks and then releasing an update right here on HuffPost and over on YouTube with the results.
Related
Popular in the Community