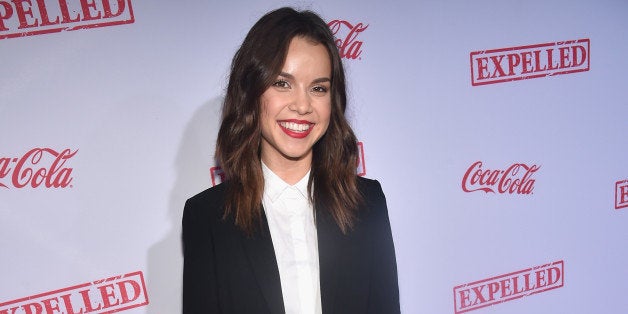 I was shaking and the room was slightly spinning. Wearing an outfit that I had meticulously picked out, I found myself standing in front of the woman, who without knowing it, helped craft the person I am today.
The woman in question is Ingrid Nilsen, whose bubbly personality and impeccable fashion and beauty sense brought her to YouTube and Internet stardom. Somehow, I was in the dressing room of Story, a revolutionary store in NYC whose goal for the night was to showcase her life story through a theme called "The Story of You."
Next thing I knew, I was in front of Ingrid with my iPhone recorder on, nervously trying to tell her who I am. "Hi, I'm Anna Koppleman, I'm here from HuffPost Teen. You tweeted an article I wrote earlier this year on you. I know I only have five minutes, so I'll just ask the important questions."
She smiled the smile I had witnessed across five years of watching her YouTube videos, and the interview began.
Do you consider yourself a feminist even though most of your career is based in beauty and fashion?
I think you can be a feminist, support other women and love makeup. I think that part of being a feminist is embracing who you are -- who other women are.
What are the three most important things you would want young women to know?
1. I want women to know that they are capable of doing so much more than what they think they are capable of.
2. Don't hold yourself back. Just let go and have confidence in yourself and believe in yourself.
3. Support other women. One of my favorite things is to see my friends succeed -- to create an environment of young women rooting for each other. I hope other young women do that with their friends, too.
You've mentioned in many videos that you were picked on as a kid. When you're doing big event like being on the red carpet at the VMAs, do you think back to those kids like, "Look at me now"?
Honestly, no. That never crosses my mind, because I am really happy in those times and it's really not a revenge thing for me, like, "Hahaha, look at me now." It's just "Wow, this is really awesome and I'm just going to really enjoy this moment and the people around me."
Being online, people must always be trying to tear you down either with hateful comments or just jealousy. How do you handle others' animosity towards your successes?
I think it's natural to compare yourself to people, but I think it's important not to become obsessed with it and ruminate on those things. In the end, that holds you back from your potential. You are capable of so many things. It's nice to have people to look up to and aspire to, but it's also good to live in the present and focus on what you are passionate about.
With over 3 million subscribers, when you release a video, you are impacting the sales of products, trends and the way young women look at fashion, beauty, and even themselves. Are you aware of everyone you are impacting?
You know, it's still something I haven't fully grasped yet. It's so crazy to be working on this video and then upload it and then realize how many people are watching it because it's so hard to wrap your head around those numbers, but it is so nice to have such a caring and supportive fan base.
On a selfish note: How do you get a guy you like to like you back?
Don't try to get him to like you! If you are weird, be weird! It's not about getting a guy to like you. It's about rolling with the punches. If he doesn't like you or you guys don't click, there are plenty of other fish in the sea. I am not about trying to get somebody to like me. You just end up so much happier when you don't try; you end up relaxed and comfortable.
They say that when you meet your heroes, you are always disappointed, but I wasn't. There she was, Missglamorazzi, in all her glory, standing in front of me. She was smiling, I was smiling, and she was happy to have me there... or at least she made me feel that way.
Even if it sounds naive and all too innocent, I like to think that certain things in life line up for a reason -- that five years ago, when I scrolled through YouTube and found a 21-year-old Ingrid putting on eyeliner, I was meant to one day write about my fascination with her, and then meet her. Or maybe I'm just insanely lucky.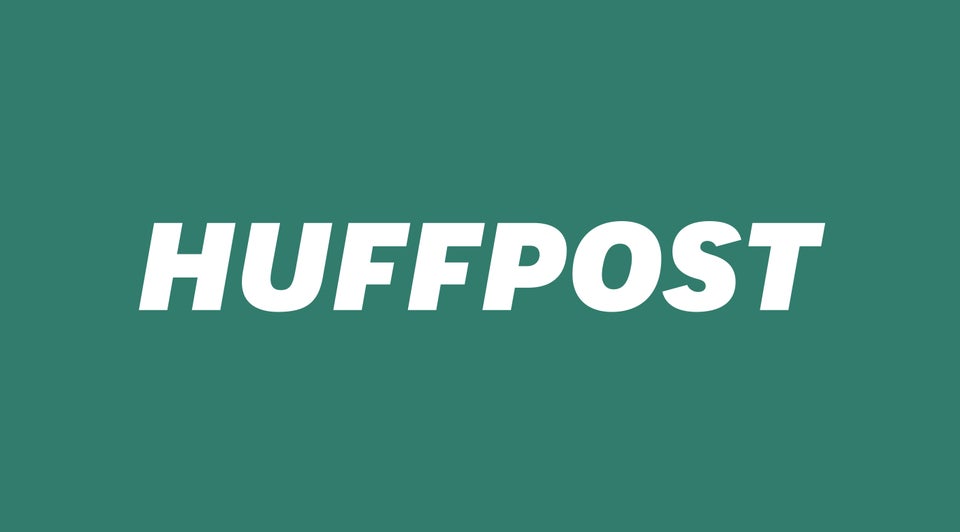 Bethany Mota's Best YouTube Beauty Videos