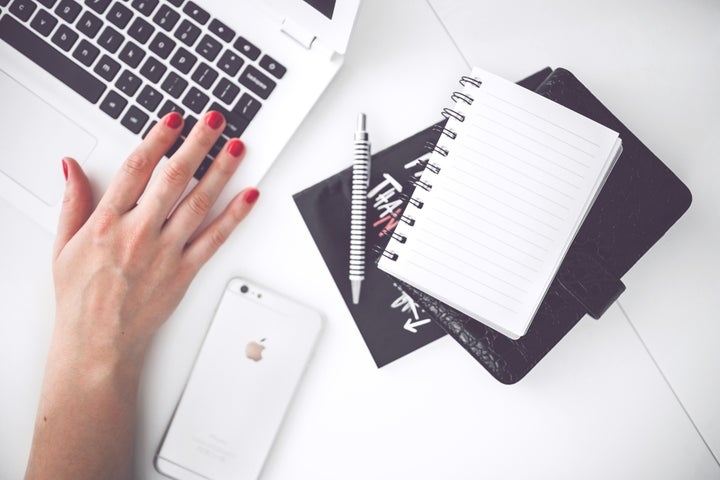 There I was, a proud business owner who could barely pay her rent. What was I doing wrong?
You've probably already asked yourself that same question. Maybe you've been exactly where I was: You promote your blog posts on social media, order business cards, invest in a website, and yet still struggle financially.
If you are planning on starting a business, please continue reading!
In order for your business to be profitable, you need to do some serious work before launching. You need to put in place a solid foundation so that you don't end up eating ramen noodles every night (or, in my case, boiled potatoes—shout out to my local grocery store for selling a ten-pound bag for $3).
I'm sharing these mistakes in the hopes of helping even just one person. You deserve to build a business that makes you excited to wake up in the morning—and that enables you to build wealth.
Mistake #1: Not building a financial cushion
I started my online translation firm three years ago when I was in grad school. At the time, I didn't have a 9-to-5. I was freelancing and, although I did manage to save money month to month, I didn't have an emergency fund set in place before starting my business.
I launched the business with a bang, hosting an event at a popular lounge in Old Montreal, and I brought on clients really quickly. One month, I even made $6,000. But, just as fast as it shot up, it quickly came crashing down.
Please start your business with a financial cushion. If you're currently employed and are working on a business on the side, great! You have a steady flow of money coming in so you can invest in your business while still being able to pay for your day-to-day expenses.
But maybe you're planning on quitting before building up a full-time income from your side hustle. I get it. Some people need that fire under their behind to get things done. I've definitely been there. But I'd still recommend—let me rephrase that—I'm pleading that you set up an emergency fund first so you can focus on your business without stressing about your life.
The lesson: Set up an emergency fund! If you're thinking of starting a business at some point, start now so you have enough to grow the business without worrying about money.
Mistake #2: Not doing the necessary research
Starting a business requires research. Your skill alone isn't enough to carry your business forward. There are so many details that come into play. Who is your audience? Where do they hang out? What language do they use to describe their problems? And so many more questions. Back then, I didn't have any of the answers.
I started my translation business because I discovered I was actually pretty good at translating. I had just finished my undergrad, and I got a job at a magazine as a journalist, assistant editor, project manager, and translator (among other responsibilities!). I eventually left my job because my boss was an interesting character. After leaving, I was relying solely on my freelance work to get by.
I went from freelancing to operating a business and delegating tasks to other linguists—without doing much research beforehand. Of course, I researched things like what my competitors were charging and how to differentiate myself. But how was I supposed to launch a profitable business if I had no clue who my audience was?
I was basically throwing pasta at the wall and hoping it would stick. That's a waste of pasta!
The lesson: Join Facebook groups for the support of other professionals. Identify your target audience and hang out where they do. Take online courses on how to position your business properly, how to create a profitable course, how to market your services, and whatever else you need. Before you start your business, do all the necessary research needed to launch an online business that brings in money.
Mistake #3: Not having a proper content marketing strategy
At my launch, I wrote down some of my guests' email addresses, but I hadn't a clue what I was going to send them.
I was so confused as to what kind of emails to send my subscribers. Most of them would still read my emails (and for that I am thankful), but I had no clear strategy.
Having a clear content strategy is key to running a profitable online business, and it's vital that your online presence is valuable to your target audience.
You write emails to nurture a relationship with your audience, to help them with a problem, to make their life easier—for free. When you do decide to launch a paid product or service (again, with the aim to help make their lives easier and/or to help them become a better version of themselves), they'll be willing to put a price on the value you bring to their lives.
But, see, I didn't know that back then. Only one of my subscribers became a paying client—and it definitely wasn't because of my newsletter; it was in spite of it.
Ever heard the saying, "money is in the list"? It proves itself to be true time and time again. Yaro Starak, the blogger behind www.entrepreneurs-journey.com, made over $30K by promoting two or three products to his email list. Regina Anaejionu from byRegina.com had a course launch of $1,350… with an email list of 71 people. After that, she made $1,000/month for a few consecutive months until she took the course off the market.
Now, as for my blog, I hadn't a clue what a translator should blog about. I did check out other translation sites, and the translators were great at what they were doing, but I didn't feel inspired to write about what they were writing about. But finding blogging topics becomes easy when you have a solid understanding of your target audience and what they need help with. This is why you need to do your research and develop a content strategy before you launch.
Also, when I wrote a blog post, I would just post it to my Facebook page. I didn't utilize the beast that is Pinterest to drive traffic to my site. Part of your research and content strategy should be how to tell people about what you're offering.
The lesson: Develop a strong content strategy based on what you know your audience wants. Offer incentives (free ebooks, free courses, free anything!) to get people to join your mailing list, and then serve them well. Solely saying, "Subscribe to my newsletter" on your website isn't going to work any more. People want to know what's in it for them, and they want value. I attracted 33% more subscribers in my first two weeks of business (providing value) than I did in two years of just having "Subscribe to my newsletter" on my site.
Mistake #4: Not setting clear payment policies
This was definitely a huge mistake. I wouldn't put dates on my invoices. I did tell my clients that their bills were due a month after they were sent, but not including a due date isn't a great move, since clients are only human and are likely to forget.
So, yes, sometimes payments came in late, and since I was working with other translators, I couldn't not pay them. So, I paid them out of pocket, as I waited, waited... and waited some more.
I did later start including the date on my invoices—but some of them were still late.
The lesson: If you're a service-based business, include clear payment terms on all your invoices. Set a clear late-payment policy and include that on the invoice as well. Will there be penalties? Do you want to instead ask for everything to be paid up-front? You decide—it's your business.
Mistake #5: Not paying my taxes on time
This is terrible! And, trust me, I learned my lesson. When you're a solopreneur, everything rests on your shoulders, even the things that you're not so good at. That's why I am a champion of outsourcing—I don't have time to waste on figuring out everything that I suck at.
Here's what happened: I signed up for the Goods and Services Tax and Quebec Sales Tax with Revenu Quebec (I'm a Montrealer, by the way), and I charged my clients taxes. In Canada, you're not required to collect taxes on behalf of the government unless you make over $30K a year. And here I was, Ms Optimist, rushing over to Revenu Quebec to sign up. I remember how proud I was to have tax numbers. On registering, I decided to pay taxes collected on a quarterly basis instead of once a year.
Admittedly, my finances were a mess in those days. It was hard for me to keep up with running the business and paying my day-to-day bills. So, without alerting the office, I decided I'd send them a cheque for taxes at the end of the year. Never do that. Stick to the payment schedule agreed on at the beginning. You can be fined, y'all.
Luckily, I wasn't penalised. Everything is in order now, and I am no longer broke.
The lesson: If you want to start your own business (and I think everyone should have more than one revenue stream), please be organized.
Build up a financial cushion and do your research.
Magda Ayuk is the founder of www.magdaayuk.com, a site dedicated to helping aspiring online entrepreneurs live better, travel more, save more and make more money. She is also the creator of "5 Days to 5K," a free 5-day e-mail course that helps millennials and beyond save at least $5 000 in a year.
Popular in the Community