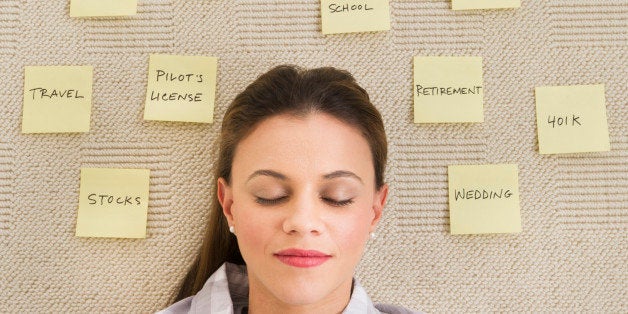 The start of the New Year brings such inspiring energy and motivation to live better and achieve more. At midnight on December 31 we collectively hit the reset button and make commitments to improve ourselves and our lives during the coming 12 months.
With all of that positive energy and good intentions why do we fail to stick to our resolutions?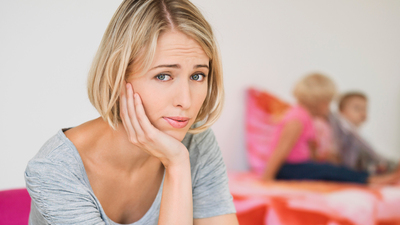 We don't stick to resolutions because they often are chosen out of desperation instead of inspiration. I, like Charles Alaimo, believe it's better to set goals rather than resolutions.
Achieving success in any goal requires three keys: proper goal setting, strategic planning and follow through. Without each of these keys we fail to open these doors to success. Moms, in particular, make common mistakes when goal-setting which lead to backsliding, frustration and a loss of momentum. Here are five mistakes moms make which you should avoid when making your New Year's goals.
1. The goal is not SPECIFIC
Just saying that you want to lose weight or save more money this year will not get you far because these goals are too vague.Instead, make your goal specific by quantifying what you will achieve or do specifically. For example: I will lose 10 pounds by Spring break or I will save $100 each month. The best way to ensure that your goals will be achieved this year use the SMARTER method for gaol-setting. Each of your goals should be Specific, Measurable, Realistic, Time-based. As Jeanne Kelly echos, when we set the bar too high we get frustrated if we don't reach our unrealistic goal in time. And when making a resolution that you've especially struggled with in the past you should acknowledge and Expect Resistance -- so you can plan for potential problems or setbacks. Finally, you should determine how you will be Rewarded when you achieve the goal. (See #2 below.)

2. The goal is not REWARDED
Moms are notorious for neglecting the self-reward that could serve as a strong motivator for achieving success. Sometimes we assume that our New Year's goals are obvious ideals that should be followed anyway and we wrongfully assume that we needn't reward what is otherwise expected "good" behavior.
The flip-side is rewarding ourselves with "toxic" treats - like eating ice cream just because you got some exercise today. When it comes to health and weight goals it is especially important to choose non-food rewards!
For more info on how to kick bad food habits to the curb this year, check out my book Eat to Live!
3. The goal is not INSPIRING
If you're "resolved" to do something it usually means that you've given into pressure to make a change after a painful experience or through coercion from an outside source. So consider what you value most and what truly motivates you in life when goal-setting and you'll be more inspired. As I shared in my TEDx in Monaco, aligning your life and your goals with your values will give you build-tin inspiration to stick with your plan and achieve your dreams
4. The goal is not SUSTAINABLE
As mentioned above in #3, if not inspired most mom's will see their energy peter out as time goes on. Aligning your goals with your core values will help and tracking your progress by taking note of milestone achievements will also juice you up by providing proof of your power. Since most of our goals will take several weeks, months or even years to attain, it is wise to recognize the little steps along the way. Naturally by charting your success path you are more likely to give yourself a mental pat on the back, do a happy dance or reward yourself. (See point #2 about healthy rewards!)
5. The goal does not include SELF-CARE
Finally -- and most critically -- moms often make resolutions which totally ignore self-care. Most my clients who are mothers put the care and nurturing of everyone else ahead of their own self-care. Sadly not providing oneself with compassionate care, pampering or downtime leads to burnout, resentment and puts you at risk for not achieving success in all other areas of your life.
So create a goal to coach, mentor or pamper yourself by making a specific commitment to read a book you've always wanted, take a 30-minute nap, go for a walk, get a mani-pedi, exercise or whatever helps you recharge your batteries on a regular basis.
By following these few recommendations you will take great strides toward actually achieving your goals this year. So when making and sticking to your New Year's resolutions align your goals with your values, sue the SMARTER method for goal-setting and celebrate your progress along the way.
Wishing you the best year ever,
Dr. Andrea is a respected physician, acupuncturist & author who empowers people to go from "surviving to thriving" by embracing their strengths and talents. Featured twice on the Oprah Winfrey Show, she is recognized as a medical-wellness expert who teaches how to reclaim total wellness to live with vitality & purpose. Subscribe to her free newsletter for free e-books, downloads and guided meditations at www.AndreaPennington.com

Related