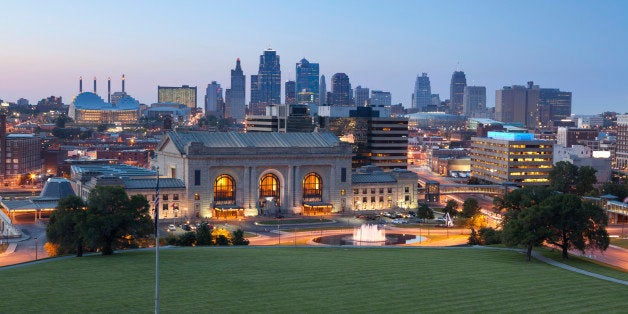 In 2014, the Kansas City Royals were playing in the World Series for the first time in nearly 30 years. This season, the Royals are no longer a "scrappy" team from the fly-over zone, they have one of the best records in the league.
Over the past year the spotlight on our baseball team gained more attention for Kansas City. My adopted hometown is now listed on many "Top Cities" lists.
It's no longer a secret that Kansas City is a friendly place with a good cost of living. But here are five more reasons you'll fall in love with the City of Fountains.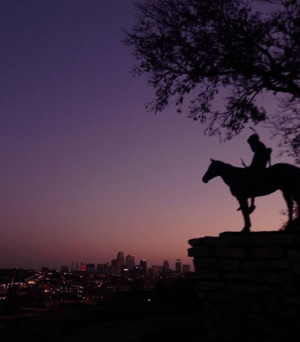 Image: "The Scout" by Photographer Katie Lamar
Reason #1 -- Kansas City is a Hub for Innovation and Tech
Kansas City was the first city to get Google Fiber. Sprint (my employer) launched a Mobile Accelerator partnering with TechStars. The Kauffman Foundation's 1 Million Cups is a free program for entrepreneurs that is in 66 cities. Even Tech Crunch is starting to notice what's going on in our city.
Businesswoman Gloria Rudd is a prime example of Kansas City's spirit of innovation. As some of her peers are working less, Gloria founded CHAT, an event series that combines tech innovation with important issues such as Women's Empowerment and STEM education.
Reason #2 -- Giving Back is Part of Kansas City Culture
Helping those who are in need is second nature if you're in the Midwest, so it's no surprise that doing good is a big part of Kansas City culture. We give back in a quiet and friendly midwestern way, without making a fuss. Organizations such as Operation Breakthrough and Catholic Charities are active all over the city and most Kansas City businesses place a priority on community service. Kansas City companies such as Lockton Insurance, Sprint, MedTrak Pharmacy Services, Russell Stover, American Century, VML and more--make volunteer work part of the company culture.
Even teenagers in Kansas City give back. Local high school Shawnee Mission East is home to SHARE, which is the largest not-for-profit, student-led, school-based volunteer organization in the country.
Reason #3 -- Kansas City Diversity and Tradition
The Kansas City St. Patrick's parade is one of the largest in the United States, since we have a large and active Irish Catholic community. The Negro Baseball Leagues were founded here, and the Negro Leagues Baseball Museum is one of our top attractions.
The Kansas City area has been home to a thriving Hispanic community since 1821. Hispanic pioneers came to the area along the Santa Fe Trail and became merchants. Fiesta Kansas City sponsored by the Hispanic Chamber of Commerce is one of the area's can't miss events.
Other can't miss events include: The Kansas City Irish Fest, The Plaza Art Fair, KC's 18th & Vine Jazz and Blues Festival, and The American Royal Livestock, Horse Show and Rodeo and the Plaza Lighting Ceremony.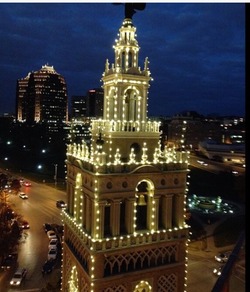 Reason #4 -- Kansas City Fans
We love our sports teams. Kansas Citians are among the most enthusiastic and loyal fans in the country. We love the Chiefs, the Royals and pro soccer team Sporting KC. Since the metro area is made up of two states we have double the number of teams to cheer for.
Kansas City fans broke the Guinness World Record for loudest outdoor stadium during a Chiefs game at Arrowhead Stadium last year. During the ALCS games between the Royals and the Bluejays, the Kansas City Public Library started a Twitter fight with the Toronto Public Library.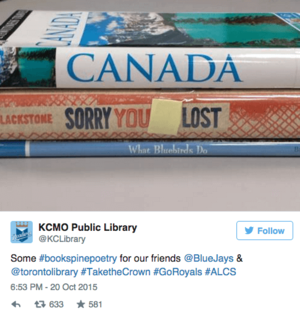 You know your city has passionate fans when your librarians are throwing shade at opposing teams.
Reason #5 -- The Kansas City Royals
The Kansas City Royals make baseball fun to watch! The players enjoy the game and they like playing together. The team has a passion and a sense of fun that's not seen in professional sports. Take for example, the team's obsession with a popular Fetty Wap song. Players started fining each other for not using the term "1738" in postgame interviews. It's an inside joke, which is something that teams and families do.
The Kansas City Royals play like a team and act like a family, which is the reason they inspire baseball fanatics, non-sports fans, and Kansas City librarians.