These are intense times. How do we find inner joy and peace? How do we stay healthy when our immune systems are swamped with chemicals and our world seems so confusing? For me, I have had to make self-care a priority in my life. The truth is.... I cannot imagine not having a discipline in the early mornings and my practices give me the strength to keep up as a mother, healer and empath. We are conditioned to feel worthy when we give and take care of everyone else. While there is beauty in serving the world and those we love, we cannot do it authentically if we are not taking time to pamper ourselves first.
Here are five rituals that start my day... May they inspire you as well:
1. I do not sleep with my cell phone near me. It is on airplane mode in the guest room, and I stop looking at it at least an hour before going to sleep. This is a discipline that was created as a form of protection for my sensitive constitution. It is in essence a boundary. Instead I spend the first 10 minutes of waking as moments to give thanks. This is the time when we create the vibration for the rest of the day. Think about how shocking it can be to the system to see a triggering email first thing upon awakening. It is not healthy for the nervous system, and our entire bodies are overstimulated as it is.
2. I put a tablespoon of coconut oil in my mouth and swirl it around for twenty minutes. This is known as oil pulling. It removes toxins from the body which release into the mouth while we sleep. After the twenty minutes of oil pulling, I gargle with sea salt, brush my teeth, scrape my tongue, use a spray of CBD oral spray and drink a full glass of water (even if I want coffee).... again... it is a discipline and it takes will power. But, it is so worth it.
3. I take a cold shower. Have you heard of hydrotherapy? There is nothing as magical that we can do for our cells than cold showers! Cold showers improve circulation, relieve anxiety, strengthen our immune systems, keep our skin radiant and they increase our vitality and energy. I moisturize my entire body with either almond oil or Pure CBD For Life body massage lotion and Pure CBD rub which eliminates the stiff neck aches and discomfort which seem to be more apparent as our world goes through such a chaotic time of change. (If you are not familiar with CBD for life, you can read more about it in magazines such as Elle and Cosmo or research it online at www.cbdforlife.us. It truly is a magical line which helps with our nervous systems, endocrine systems, digestive systems, immune systems and circulatory systems. It is the future in healing naturally without chemicals. Think on this... cannabinoid extract, arnica and menthol penetrating the largest organ of the body first thing in the morning instead of a rush of cortisol from stressful emails and extra strong coffee!)
4. Yoga stretches with incense and essential oils diffusing. Stretching, releasing and setting intentions for the day. What do I need to eliminate today? What is a priority today? What needs to be balanced. What needs to be released? What needs to be embraced?
5. 6:00 am. It is my favorite moment of the day. The sun has not appeared yet and the animals are just waking up. I bundle myself in a warm shawl and sit in meditation with relaxing music. Closing the eyes and already feeling a sense of accomplishment, it is time for morning prayers and meditation. This is essential for those of us who feel things so deeply! Meditation can be practiced for just 3 minutes, but my practice is much longer these days. My heart has filled with tremendous gratitude for keeping up with morning rituals that seem to be essential at this time.
And now it is time to get the kids prepared for school and mommy is full on and ready after early morning self-care. I truly hope these tips help inspire you to take time for yourself in the early mornings which are considered to be the most sacred times of the day.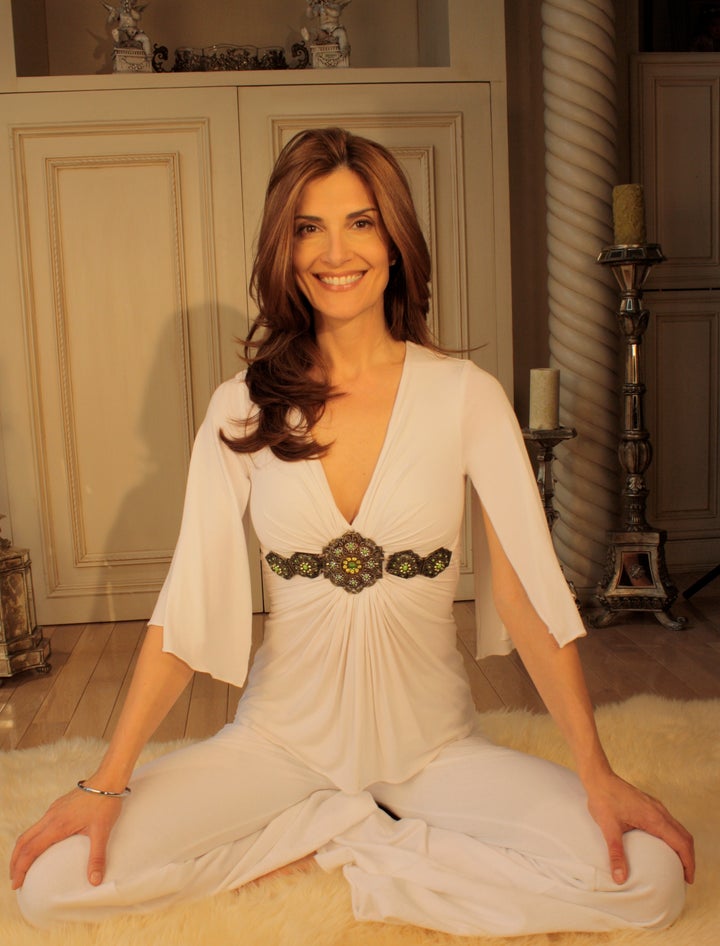 Popular in the Community