I'll let you in on a secret: dental visits increase just before Thanksgiving. Perhaps we just want to be sure our teeth are in prime chewing condition for the feast, but there's another factor that brings patients out to the dental clinic during the busy holiday season: family photos.
Let's face it. Thanksgiving, Hannukah, Christmas. One of these holidays is going to catch you by the teeth. That's right, when Aunt Julie or Uncle Mike shouts, 'Say cheese!', to a crowd of relatives, you will be standing there, front and center. And in the back of your mind, do you really want to be second-guessing the pearliness of your 'whites'?
But there's another trade secret dentists want you to know: white teeth aren't always healthy teeth. Certainly, our goal as a team is to bring your mouth to its best condition, and if white teeth are at the top of your list, than white teeth are at the top of my list, too! But, alongside those pearly whites, I'm going to be considering your oral health. I'm going to be considering your overall health. And I'm going to be considering what we can do to make your mouth shimmer in a way the camera may never see.
So, how about it? Will you join me this Thanksgiving with these 5 Mouth-Healthy Ways To Celebrate Thanksgiving?
1. Pass the Turkey and the Floss!
My absolute favorite part of Thanksgiving morning is waking up to a live stream of the Macy's Thanksgiving Day Parade. The crowd is cheering, the floats are floating, the turkey's baking in the background. Everything is perfect . . . for flossing! What else are you going to do while sitting on the living room couch in front of the television?
Let's be honest: Thanksgiving is a day of grazing. You cook a little, eat a little, cook a little, eat a little. It's a continual process until, low and behold, you're not even hungry for dinner! Now, I have nothing against the holiday graze, but as a dentist-in-training, I know your teeth might not be so pleased. Dental cavities come not just from eating sugar and carbs but from eating them frequently throughout the day. So do your enamel a favor and mind what you munch - or at least bring a toothbrush!
3. Drink [water] and Be Merry!
There's nothing I love to hate more than a dry turkey. I love it, because it's tradition! A little dry turkey, a lot of moist gravy. Still, who hasn't gotten that pesky protein stuck between two teeth?! Little did I know, the dry mouth feeling that I get after eating the turkey is more than just a 'floss and brush' issue; actually, it's salient to the saliva conversation, as well! Saliva - that gross topic no one wants to mention at the dinner table - is actually filled with some really great things, like minerals to strengthen our teeth, and antimicrobials to keep our mouths clean. The saliva swooshes through our mouth like a mop to move particles out of the way, and helps keep us photo-ready! So if you are like me and find yourself with that dry mouth feeling at the dinner table, grab a glass of fluoridated water to help move things along. Cheers to that!
Because, guess what? Cavity-causing bacteria are transmissable little creatures! The pesky Streptococcus mutans and other critters travel from one mouth to the other and can leave a trail of poor dental fortune in an unsuspecting young relative. So if you have a young one sitting with you around the holiday table this Thanksgiving, don't mind the dishes, mind the mouth!
But, of course, what is the point of a dentist if not to spread smiles? So, last but not least:
Because it's Thanksgiving. Because your teeth are strong and your mouth is healthy. Because your family is around you, and so are your friends. Because you have a minute for gratitude or a full holiday weekend. Because the sun is shining and the high school band in Times Square is marching. Because it's a holiday, and, quite simply, because, with these mouth-healthy tips, you confidently can . . .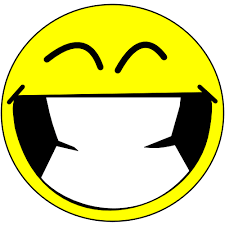 The doctor said she would live in a nursing home, confined to a wheelchair, crippled by pain; that was thirteen years ago. Instead, Mirissa D. Price is a 2019 DMD candidate at Harvard School of Dental Medicine, spreading pain-free smiles, writing through her nights, and, once again, walking through her days.
REAL LIFE. REAL NEWS. REAL VOICES.
Help us tell more of the stories that matter from voices that too often remain unheard.
This post was published on the now-closed HuffPost Contributor platform. Contributors control their own work and posted freely to our site. If you need to flag this entry as abusive,
send us an email
.