Get a quintuple dose of the tangled Australian tongue in these five films.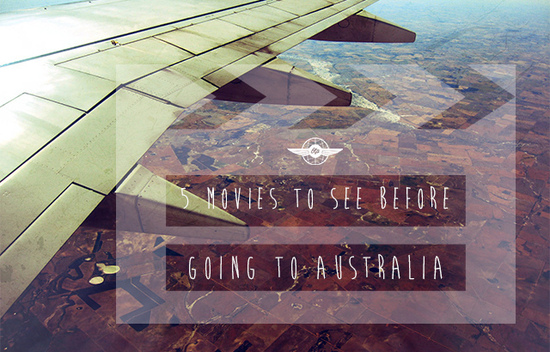 The vast openness of the Australian outback leads to a lot of empty guesses about life Down Under. Where do Aussies park their kangaroos? Is boomerang-tossing still part of elementary curriculum? Can koalas be kept as pets? Films poke fun at these false stereotypes of Australian living, and they also paint more realistic pictures of life on the world's largest island. OTP chewed through the best Australian flicks and picked five to watch before you hop down to the Sunburnt Country.

Walkabout (1971)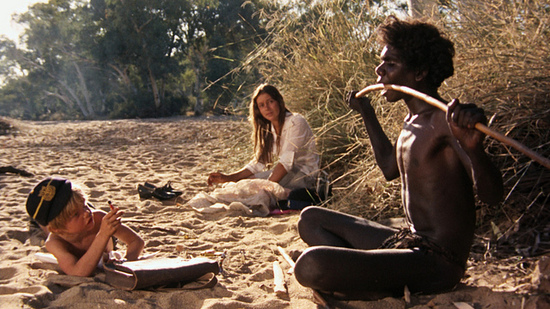 The Story: A teenage girl and her kid brother are brought out to the desert by their emotionally-distant father for some family time. Papa bear soon snaps and fires (and misses) several gunshots at his own kids before setting their Volkswagen to blazes and biting his own bullet. The brother-sister duo are left to wander the Outback in a symbolic rite of passage walkabout that introduces them to an aboriginal Australian who changes their lives forever.
Why See it?: On its surface, Walkabout is just a survival story set in the Outback, but beneath the lush setting is a comparison of two contrasting, but colliding, worlds: city-life in Adelaide (the capital of South Australia) and the aboriginal, untamed life in the Outback. The film's nature versus metro debate is subtle but strong and can be symbolically substituted into your adventurous spirit as travel versus work. Don't give in to the transformations of society; walk against the wind and never stop searching.
Crocodile Dundee/Crocodile Dundee 2 (1986/1988)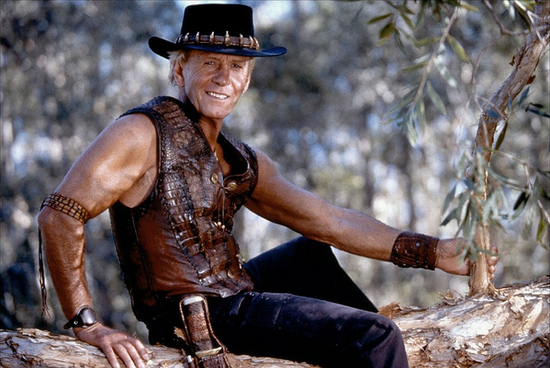 The Story: Mick Dundee is an outback-dwelling croc-hunter who owns his own safari. New York journalist Sue heads Down Under to interview Dundee after he famously survived a crocodile attack. The two go together like vegemite and toast, and Sue eventually invites Dundee back to NYC. Here, he's a fish out of water, but uses his Australian skill set to tame the streets of the Empire State. The comical actions and quirky romance continue in the sequel, where gangsters are hot on Sue's tail for possessing incriminating evidence against them. Dundee takes the chase back to Australia; a different jungle where he has the upper hand.
Why See it?: Mick Dundee (played by Paul Hogan) introduced the world to the culture of outdoorsy Aussies. He set a macho standard for Australian men. While Crocodile Dundee and its sequel were both universally loved box-office smashes (the original is the highest-grossing Australian film of all time), the series suffers from the Home Alone syndrome: the first two are gold but the third is trash.
OTP Tip: Take the first half of Crocodile Dundee and mix it with the second half of the sequel for an awesome Aussie cinematic experience. Reverse this recipe for more New York flavor.
The Adventures of Priscilla, Queen of the Desert (1994)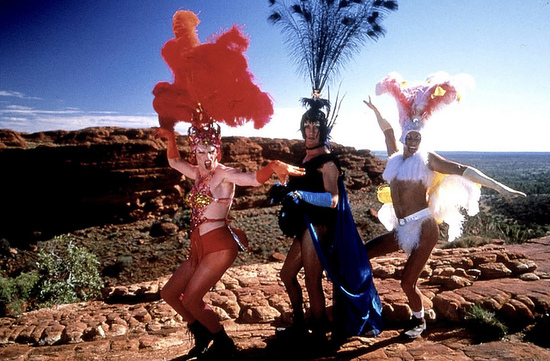 The Story: Two drag queens and an especially flamboyant transsexual, travel across the Australian desert in Priscilla, their pink tour bus, to perform a cabaret gig. Different problems (bus trouble, secret spouses and too much ABBA for their own good) and different people (from friendly aborigines and bi-curious mechanics to unwelcoming locals of rural areas) turn their trip into a quest of flaming enlightenment.
Why See it?: Because the cast is as colorful as your misconceptions about Australia. Agent Smith (Hugo Weaving) from The Matrix makes strutting through Sydney in six-inch heels, a skirt and a pink wig surprisingly sexy and Guy Pearce pulls off prissy femininity like a true queen on the stage. Against the gorgeous backdrop of barren Australia, the film ushered a large LGBT crowd out of the closet. There are enough aborigines, didjeridu solos and sassy one-liners to keep you laughing and learning all through the desert.
Ned Kelly (2003)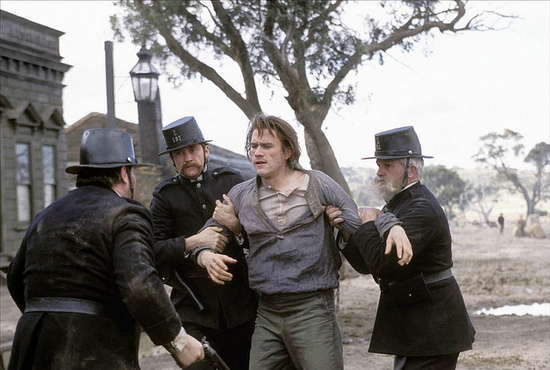 The Story: Public enemy No. 1 is perfectly portrayed by the late Heath Ledger in this historical gangster flick about the notorious Ned Kelly. Fresh out of jail after false imprisonment, Ned aggressively defends his sister when she refuses to give in to a cop's pushy attempts to buy her a drink. The cop doesn't like Ned's attitude, rounds up a crew of crooked popo pals and sets out to bring down the entire Kelly clan. Ned-with his brother and two friends-forms the Kelly Gang and together they travel the country trying to avoid capture and battle the law in the ironic name of justice.
Why See it?: Australia started as a nation of convicts sent over from England and Ned Kelly is the most respected outlaw to ever walk the land. He lived in and out of jail, took bullets to the arms and legs, took over towns and held people hostage but was respected by everyone along his path to end police corruption. This film explains the hardships of 19th century Australia where the clash of corrupt police and ruthless youth often ended fatally.
The Castle (1997)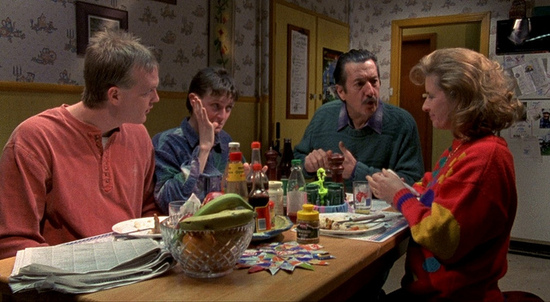 The Story: The Kerrigans love their home even though it's unfinished, beneath power lines, on toxic waste and in Melbourne Airport's backyard. The father of the family is a typical Aussie dude: he races his greyhounds, drives a tow truck and has a wall of fame filled with beer mugs and Marlboro clocks. All is right and well until one day the government decides that it wants to buy the Kerrigan home to expand the airport's grounds. A lot of love and hard work went into their house and The Castle is this blue-collar family's comedic tale of trying to beat the government in court to keep their home.
Why See It?: This is a "shrimp on the barbie" stereotypical film about working class families in Australia. The accents are thick, the wardrobe of kangaroo patterned-sweaters and shark teeth is ridiculous and the day-to-day duties of the family are so comically correct that even Australians applaud it as ingeniously authentic. Whether they like it or not, every Aussie knows (or is) one of the characters in this film, making it one of the most genuine-albeit self-deprecating-portrayals of life in Australia.
OTP Tip: You'll want to watch the original version to catch all the awesome Aussie colloquialisms. A more recent U.S. revision dubbed out all the fun stuff in favor of more common American lingo; not fair dinkum, mate!
Don't let all the beach-lounging, beer-sipping, bro-talking fool you into thinking Australia is all mates and happy times. Some scary ass shit happens down under. Check out Wolf Creek, a film based on a true story of some psycho Aussie bushman that kidnapped and tortured backpackers wandering the outback.
Australia is larger than the continental U.S. but has a population smaller than the state of Texas'. These films featured aboriginals, outdoorsmen, outcasts, outlaws and working class Aussie folk, but there's no true telling what Australian life is like until you travel Down Under yourself.