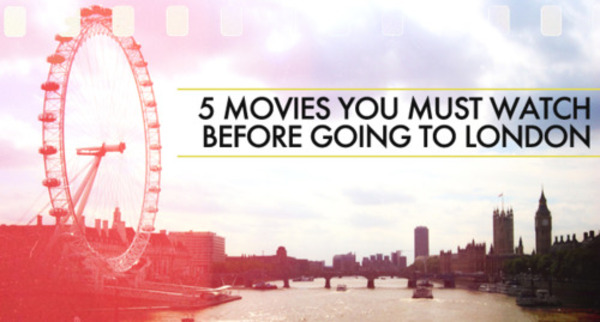 London's intricate canals, Victorian buildings and gritty winding streets have been the backdrop for hundreds of movies and nailing down just five pre-departure flicks is as hard as getting into the Queen's knickers. We at OTP rise to the challenge to bring you the five best screenshots of London. Drink a pint of your favorite English bitter, munch on some bangers and mash and have a go at these great English films.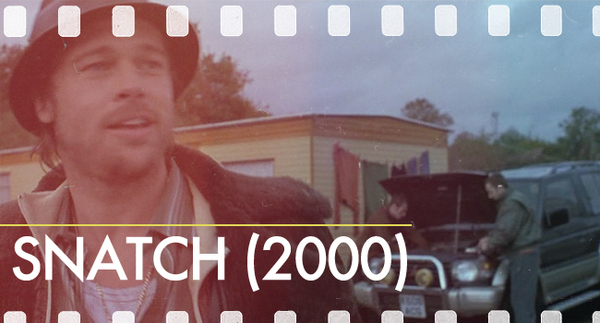 Snatch
This film is famous for summing up London in one line: "London, you know, fish, chips, cup 'o tea, bad food, worse weather, Mary fucking Poppins."
Guy Ritchie, we love you more than a pikey loves his caravan. Diamond heists, Benicio del Toro, fixed boxing matches, gangsters, guns, and a fast-talking Irish gypsy played by Brad Pitt, all make their way into this classic mobster flick. The accents are thicker than a bucket of marmite, so listen closely or turn on the subtitles. Plot twists, irony, and a movie title that doubles as lady parts, make for a can't miss flick before you head to London.
Kind Hearts and Coronets
Only in England would an executioner wonder how to address a Duke before he hangs him the following morning ("Your Grace," in case you were wondering). So begins Kind Hearts and Coronets, which was filmed in black and white but recently digitally re-mastered and re-released in 2011.
The plot line is simple: Louis Manzinni is 8th in line to inherit the title of Duke of Chalfont and the only thing standing in his way, of course, are the other heirs. So Louis sets out to remove the obstacles to his inheritance and thus ensues a dark comedy set in Edwardian England with scenes filmed around London and the English countryside. Watching the Alec Guinness (you know, Obi Wan-Kenobi?) play all eight of the Manzinni heirs he has set out to murder is brilliant.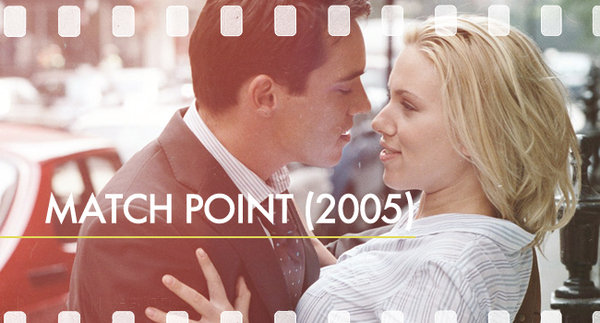 Match Point
Match Point is Woody Allen's take on a modern film noir laced with subtle characters and grainy musical scoring. Chris Wilton (Jonathan Rhys Meyers), a former tennis pro, befriends Tom Hewett and is set up with Tom's sister, Chloe. Tom, at the time, is engaged to Nola, an American actress played by the hot ass Scarlett Johansson. Chris and Chloe begin dating but Chris has a secret boner for Nola and they start a scandalous hook-up that continues even after Chris and Chloe are married. We don't want to ruin it, but shit gets real sleazy.
This film touches on the English undercurrent of classicism, as Chris comes from a working class Irish family and the Hewetts are a rich English family with a large country estate. London appears in the details with pub settings, black cabs, a flat (the cooler English way to say "apartment") with a coveted view of the Thames and scenes in the Tate Modern. Match Point is a good film to catch a glimpse of the daily lives of Londoners, with an adulterous twist.
Blow-Up
In the decade of Mad Men and the Beatles, Blow-Up revolves around Thomas, a talented but chronically bored and impatient photographer, who accidentally captures a murder while taking pictures in the park. A young Vanessa Redgrave makes an appearance, as do the Yardbirds (Eric Clapton, before his solo career) who perform "Stroll On" in the latter part of the film. Heavy on English innuendo and suspense, this film often leaves the viewer to fill in the blanks.
London's architecture has changed little since the 60's and Maryon Park, where the eerie park scenes were filmed, has also remained almost entirely the same. Also, if you like movies that feature three-somes with models, mary-janes, murder, sub-plots and the streets of London set against a mod backdrop, Blow-Up is your film.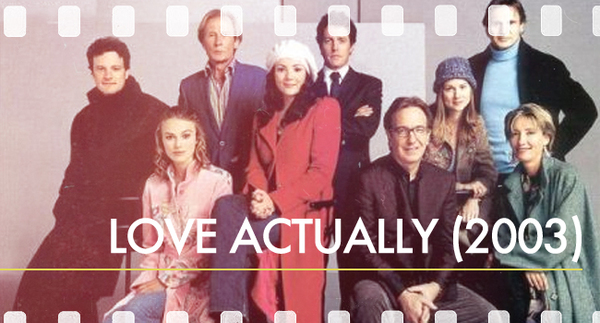 Love Actually
Love Actually showcases some of the best of London (even Wandsworth, the dodgy end) and is cleverly written and directed, by Richard Curtis of Notting Hill fame. There are 10 character plots, some of which overlap, that all lead up to Christmas in London. It's an easy on the eyes rom-com with a superstar cast of characters including Colin Firth, Liam Neeson, Emma Thompson, Alan Rickman and, English essential, Hugh Grant, as the Prime Minister of the United Kingdom. Getting mushy for Hugh Grant is not a crime.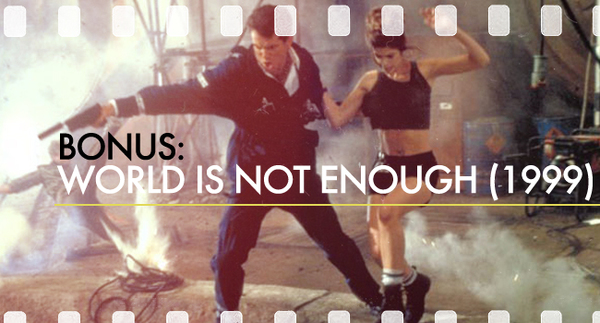 World is Not Enough
It just wouldn't be a list of London movies without a Bond film. Back in the days when Pierce Brosnan was Bond, this film had one of the best chase scenes in London. Bond drives a still-experimental boat off the back of MI-6 and into the Thames where he, naturally, pursues a beautiful assassin eastward from Vauxhall, past Parliament, through the Docklands, finishing the chase with a hot air balloon scene over the O2 Arena in Greenwich; a London geography lesson of sorts. Guys will love the gadgets, girls will fantasize about Pierce Brosnan and everyone will be just a little more badass post-viewing.
After a few hours in front of the tube, you'll be schooled on London from every cinematic angle. Now, go find a dodgy pub and strike up a conversation with a local about your newly acquired London knowledge. If you can find a diamond to heist while you're at it, then we've done our job.