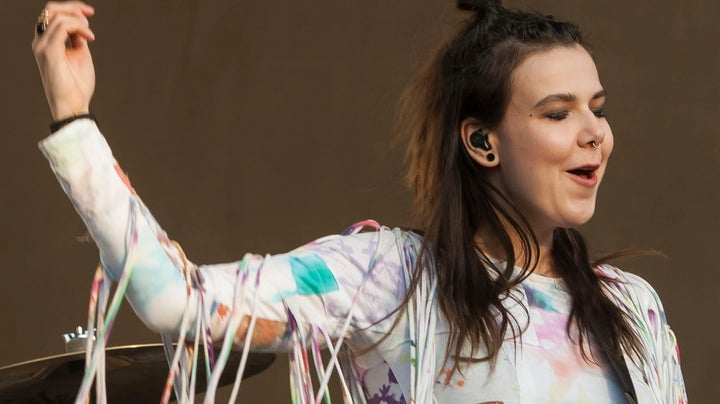 Last weekend, HuffPost spoke to various musicians at Governors Ball 2016, and a few shared their strangest touring stories.
Here are some of those stories.
Sufjan Stevens kind of freaked out Of Monsters and Men.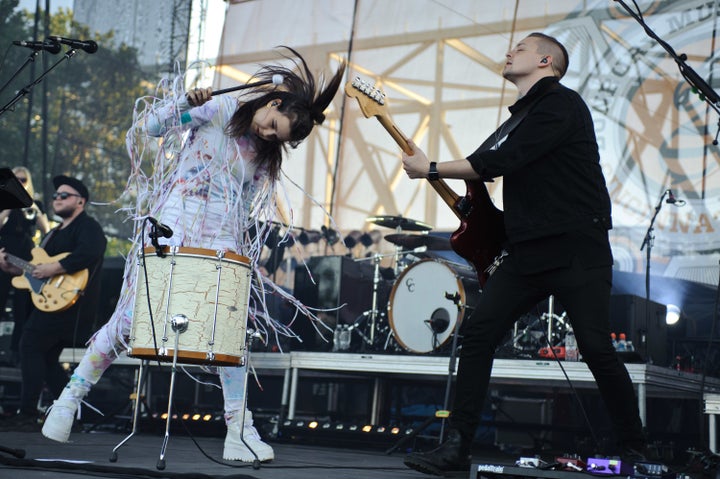 Ragnar Þórhallsson, one of the lead singers and guitarists for Of Monsters and Men, had a strange interaction with Sufjan Stevens when he saw the Brooklyn musician backstage at the Coachella Valley Music and Arts Festival:
"At Coachella, our trailer was next to Sufjan Stevens' trailer, and all during the day they were, like, blowing up weird balloons then, like, decorating everything. That was pretty weird. I didn't know what was happening. Then I saw the show, and it all made sense. But, yeah, that was pretty weird." 
A member of Bloc Party played dress-up.
Louise Bartle only recently joined Bloc Party as drummer, so he shared a memory from the night before the band's set at Gov Ball:
"So, yesterday night our bass player, Justin [Harris], crashed the support act's [MS MR] show. He ran onstage, but the singer, Lizzy, didn't know it was going to happen. She had given him, like, a onesie, girlie outfit, and he decided he'd put it on because they had this kind of dare, 'Oh, you're never going to wear it, you're never going to wear it.' So he thought, 'What better time to do it then on their gig?' So he runs on, on the last song and starts dancing, picks the singer up [and], like, throws her around the room. It was hilarious."
(Above: Harris stands at back left as Bloc Party poses with MS MR.)
Bully has seen too much vomit.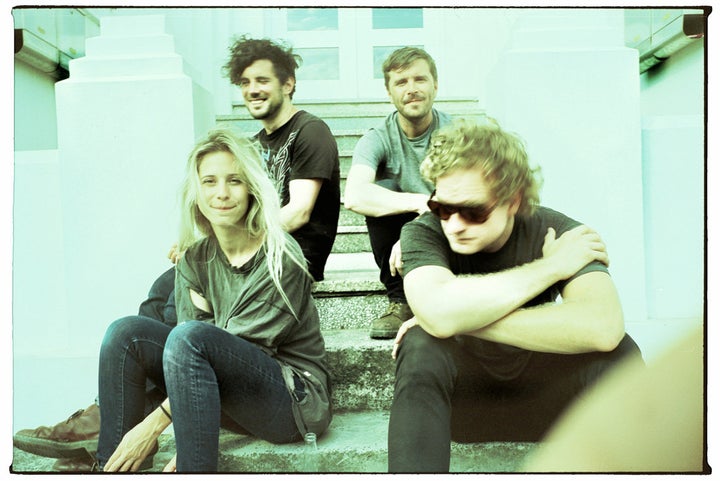 Bully shared a lot of stories involving vomit, explaining how, the night before their Gov Ball performance, they witnessed someone projectile-vomiting outside a bar. Lead singer Alicia Bognanno remembered an older story about more vomit:
"Under one of the bar stools at the bar we were at there was a puke. The bartender saw it was there, looked at it, left it, and then people went over and sat down in the spot. And we were just like, 'Nooooooo!'" 
Free oysters were too tempting for Meg Mac.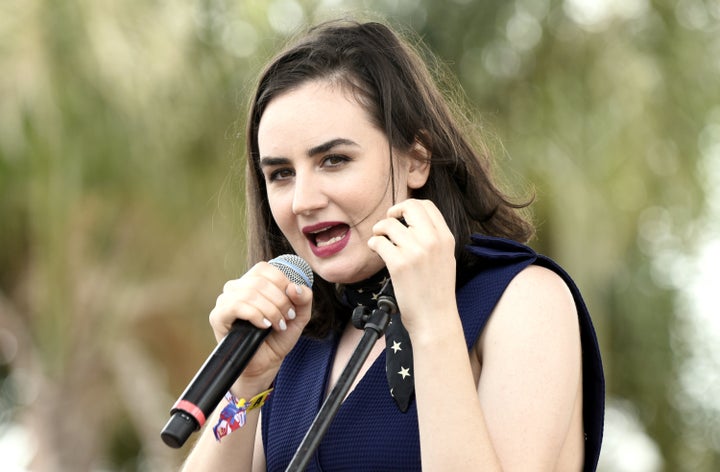 Meg Mac and her sister couldn't resist free oysters at another festival:
"We had a flight to get right after our performance, but they had just started serving oysters in the artists' lounge. So my sister, who is one of my backing singers, filled up plastic cups with oysters for the drive. It wasn't a great idea."
Day Wave didn't have a ball.
Jackson Phillips, aka Day Wave, unfortunately had his strangest and most disappointing moment at this year's Governors Ball.
"Well, Gov Ball is basically the second festival I've been to. So the strangest festival experience I've had was showing up at Governors Ball yesterday [and] having no one tell us it was cancelled. It was pouring rain, and we were the only band there. We just waited in the cafeteria for the rain to ease up before we left."
REAL LIFE. REAL NEWS. REAL VOICES.
Help us tell more of the stories that matter from voices that too often remain unheard.
BEFORE YOU GO
PHOTO GALLERY
14 Music Documentaries Worth A Watch